Small Volume Viscometers
Coatings & Industry > Physical properties > Viscosity & Consistency > Glass Capillary Viscometers
Small Volume Viscometers
In some situations, such as in a clinical laboratory, the amount of liquid available for measurement is quite small.
Several viscometers have been designed which require one milliliter or less of liquid.
These are referred to as semi-micro or micro viscometers.
The Cannon-Manning Semi-Micro is a U-tube viscometer that has been modified to
measure the kinematic viscosity of samples as small as 1.0 mL.
The Cannon-Ubbelohde Semi-Micro viscometer is a modification of the standard size Cannon-Ubbelohde viscometer requiring a sample volume of only one milliliter.
The Cannon-Manning Semi-Micro Extra Low Change viscometer will permit kinematic viscosity determination with as little as 0.5 milliliters of sample.

CANNON-MANNING
SEMI-MICRO VISCOMETERS
Calibrated CMSMC Series
For measurement of kinematic viscosity of small samples of transparent Newtonian liquids,
including petroleum products or lubricants, according to ASTM D 445 and ISO 3104.
Specifications conform to ASTM D 446 and ISO 3105.
Sample volume approximately 1.0 mL. Sizes 400 through 600 may require more sample. Require liquid Bath depth of 200 mm.


Size 25 has approximate constant 0.002 cSt/s and a range of 0.4 to 2 cSt.

Constants and ranges for all other sizes are as given in Table 1.

Holder is not supplied. For holders, see 9726-M50



Uncalibrated CMSMU Series
Similar to 9721-Y50 series, but uncalibrated.
Holder is not supplied. For holders, see 9726-M50 and -M53.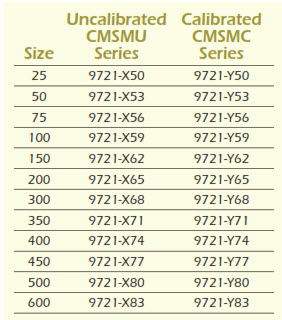 CANNON-MANNING SEMI-MICRO
EXTRA LOW CHARGE VISCOMETERS
Extra Low Charge Calibrated CMSMEC Series
Similar to 9721-Y50 series, but require smaller sample volume of approximately 0.5 mL.
Sizes 200 through 600 may require larger volume of sample.
Provided with certificate of calibration and instruction sheet.
Extra Low Charge Uncalibrated CMSMEU Series
Similar to 9722-D50 series, but uncalibrated.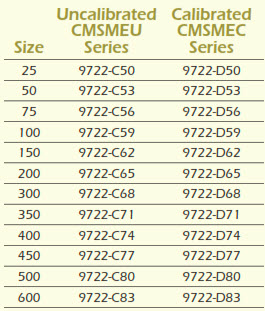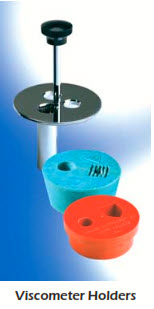 REMOVABLE HOLDERS FOR CANNON VISCOMETERS
All CANNON viscometer holders fit holes 51 mm (2-inches) in diameter.
Rubber holders are made of neoprene rubber.
Plastic holders hold the viscometer firmly by means of a spring clip.
Metal holders are constructed of chrome-plated machined brass and are provided with a handle.
Type of Holder
Viscometer Plastic Rubber Metal
Cannon-Manning Semi-Micro
H100
H110 -
Catalog Numbers For Viscometer Holders
Holder Catalog #

H100 9726-M50
H110 9726-M53