Rotor Online Monitoring
Process > Vibration analyzer
The RM-IOT-B
Scalability and Flexibility,

Amplifying the strength of wireless technology,

Dramatically cutting the cost of cabling


and saving space.



RM-IOT-B online monitoring system collects both vibration and temperature signals.

RM-IOT-B Product Presentation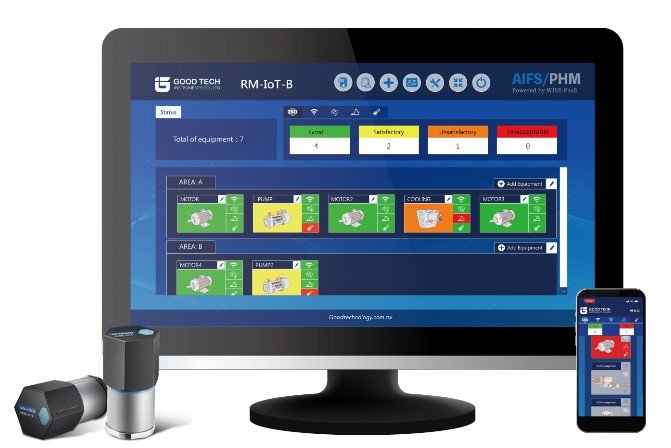 Predictive Maintenance/ LoRa LPWAN Wireless Tech
An upgrade & online version of SMS-RC, featuring large-scale scenarios, intensive auto data collection & analytics.
Triaxial wireless architecture eliminates the restriction of cable and plumb engineering, saving cost and effort for easy deployment and future expansion.
LoRa LPWAN is known for the farthest transmission distance and rather low power consumption, which cuts the bundle with the original IT WiFi network to ensure an individual and isolated dedicated circuit.
Built-in the most comprehensive criteria for different machine types, from small to large, including motor, compressor, pump, turbine and gearbox, that simplifies the settings in less than 3 steps.
Support optional AI degradation inference and Remote monitoring app.
Product Features:
Rule-based machine holistic health criticality, ISO 20816, 10816, 2372 regulation compliant.




Triaxial data plus temperature signal, 25 parameters in total as the machine database for further decoding and custom alarm threshold.




7 days AI degradation criticality prioritizes your precise maintenance programs.




Quick sorting for group hierarchy views of certain machine condition.




Trend chart is capable of data playback and of historical event insights.




Synchronize on-site real-time status to your mobile devices(tablet & smartphone)




Machines and measurement points library designed for novice users




Analytics result in graphics and sharp color indications.




Wireless sensor realizes the accessibility of the remote location and future scalability.




Phenomenous 8 times better in signal transmission distance and 3 times better in gateway node supported amounts.




Global battery supported for easy purchase and price transparency purposes.




800 meters transmission radius, widest signal coverage; 100-500 sensor nodes supported per gateway for the truly cost-efficient solution.




Anti-explosion version certifies with IECEx Zone 2, Zone 21, ATEX2.



Applications:
All-sector Rotating Machinery inspection




Upgrade version of manual inspection for a highly intensive data collection routine




Hazardous plant environment inspection




Precision maintenance




Machine availability improvement




Condition-based maintenance




Predictive maintenance




Nondestructive testing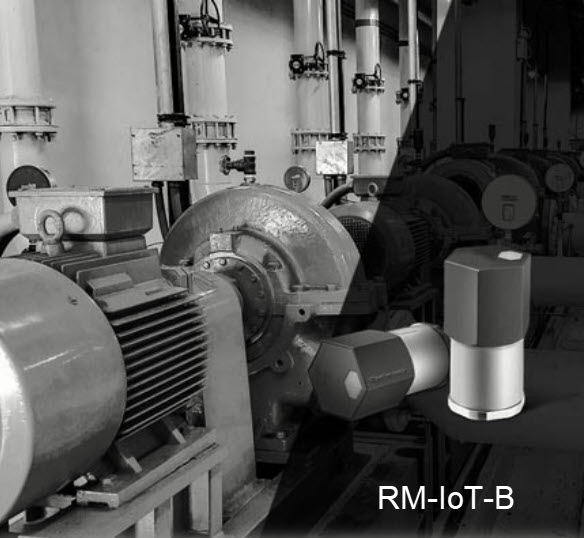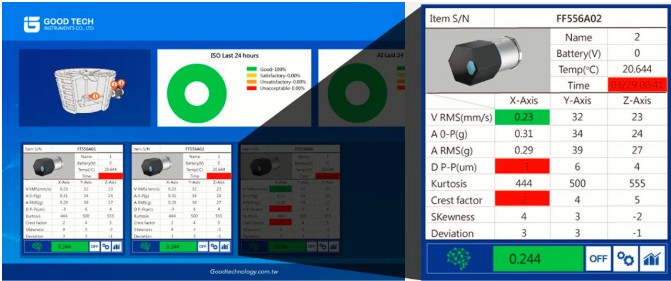 Purpose of Predictive Maintenance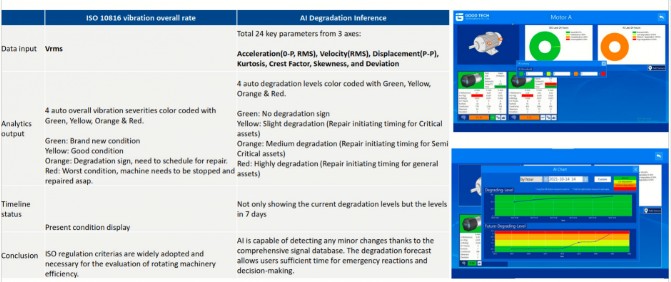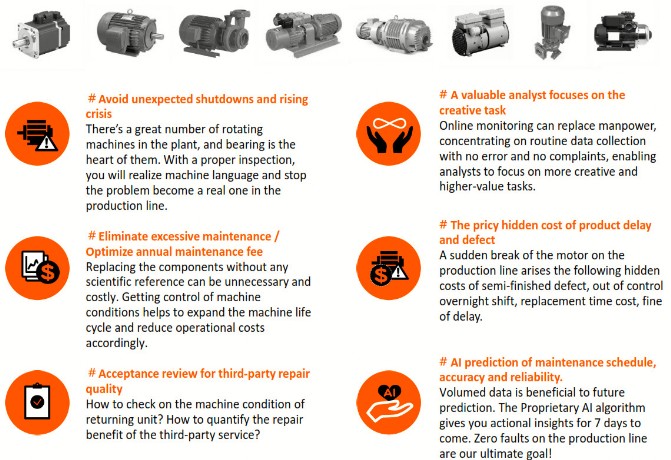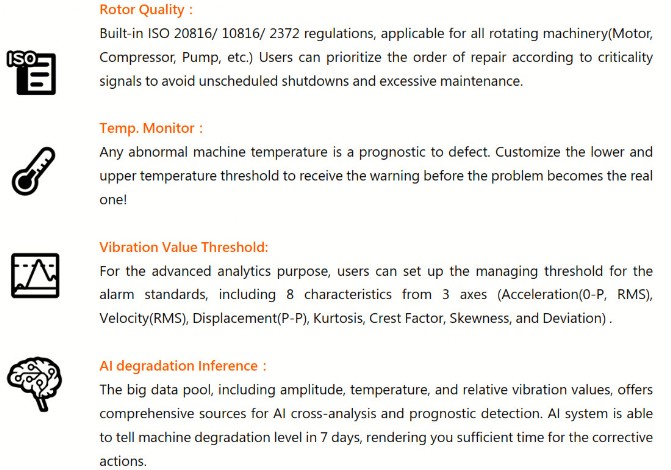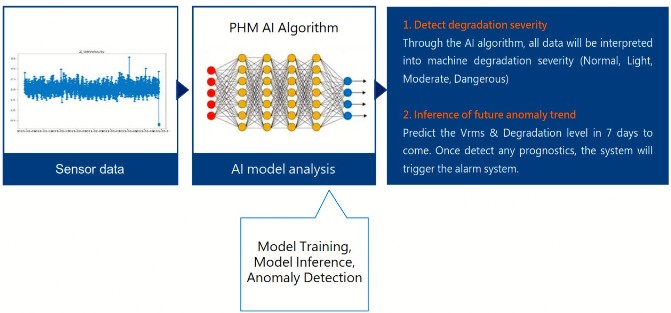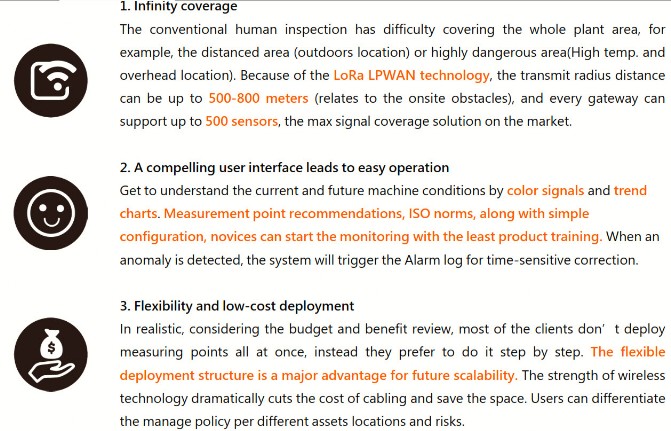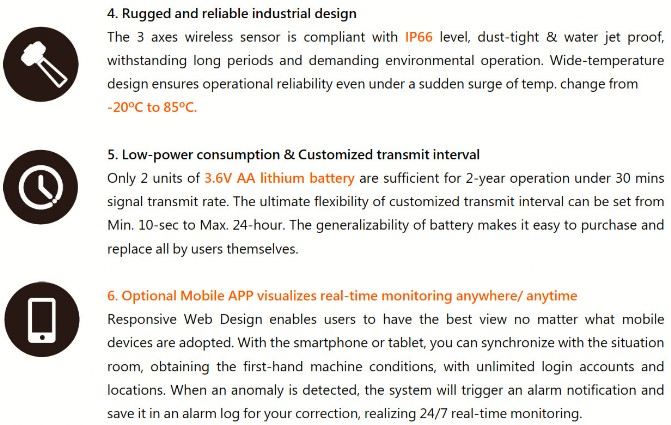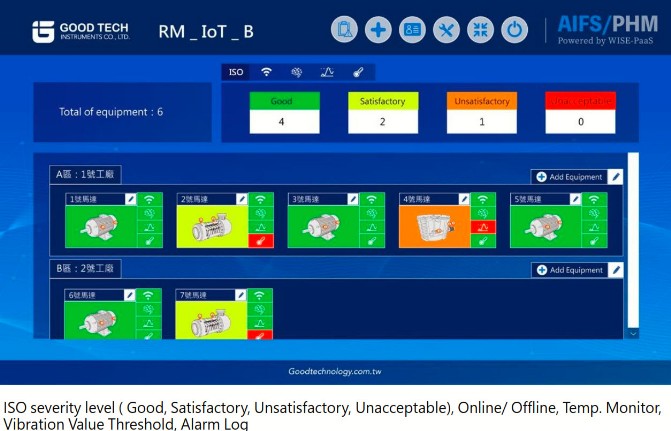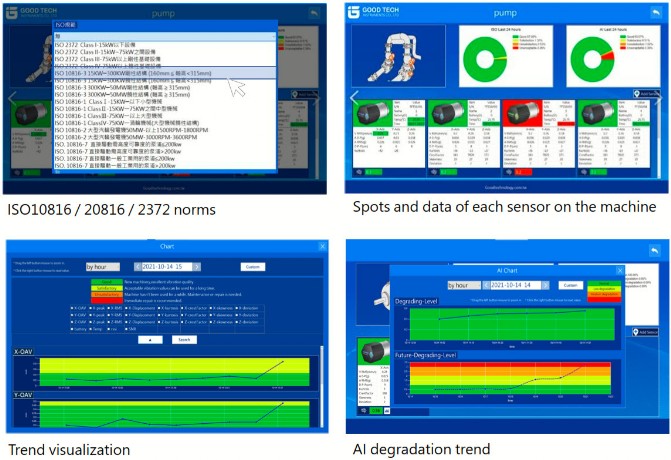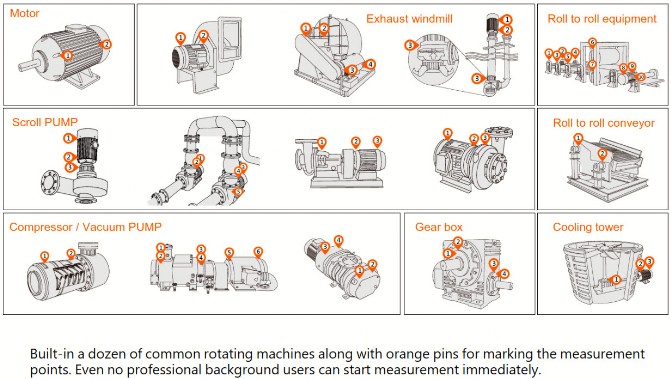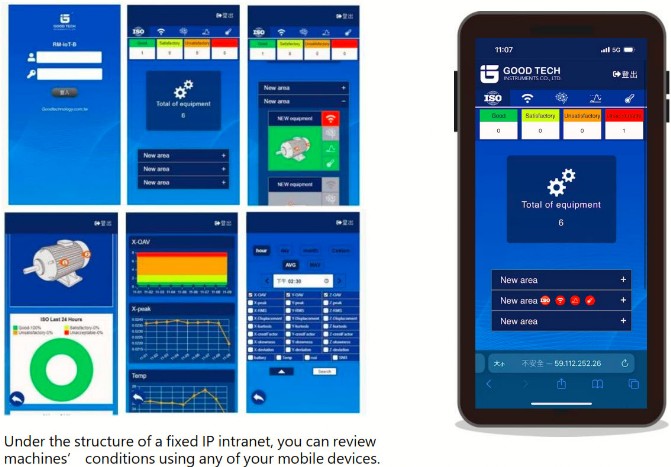 EASY TO IMPLEMENT IN YOUR PLANT