Reference Thermometer
Temperature > T° Metering


ad 3000 th – Thermometer Precisa

The accuracy you need for the recalibration of your testing equipment
.

The first electronic hand-held thermometer with finest resolution 0,001°C for high specialised measuring tasks.
Recommended as a standard instrument used for the monitoring of other measuring and test equipment.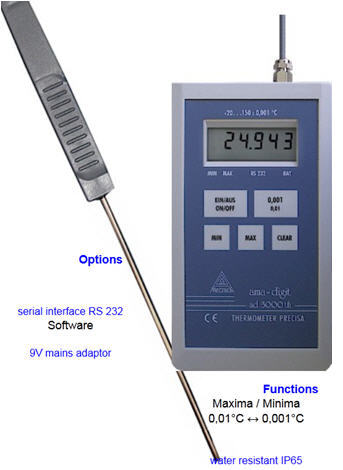 9V 6F22 single-block battery

High precise sensor fixed connected

Pt 1000 4-conductor probe of stainless steel

* The consistency of the measuring values refers to the factory-made adjusted test points 20°C and 50°C.