Gloss
Coatings & Industry > Brightness GLoss & Chalking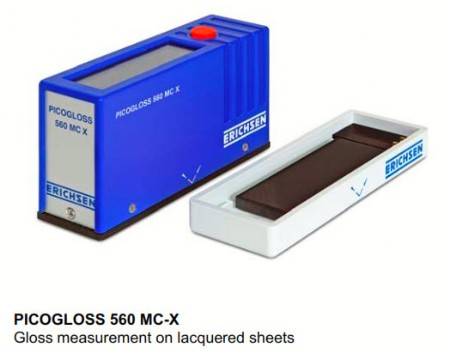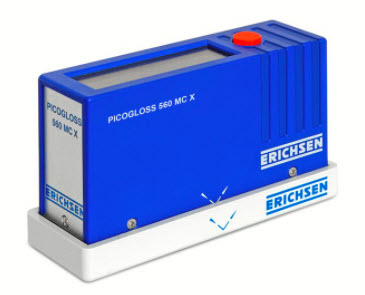 PICOGLOSS 560 MC-X
Now, more than ever, it is very important to achieve a consistent surface quality during the production and processing of surface-treated materials (such as papers, plastics, metal or wood surfaces).
A uniform and defined surface quality must be ensured in almost all industrial segments.
Variations in glossiness can result from manufacturing defects, supplier changes and material fluctuations.
Often, these lead to complaints in quality control or even rejection of the material.
Especially in recent years due to increasing demands of customers, it is particularly important to be able to make a flawless, objective assessment of the gloss.
Your advantages :
Automatic change-over to Mirror-Gloss



Integrated Mirror-gloss Measurement

Calibration with only one Standard


60° Measuring geometry




3 Measuring modes
Especially in the automotive industry, many users are obliged to arrange themselves with various prescriptions for gloss measurement.
The new developed small portable gloss meter PICOGLOSS 560 MC-X was designed for the non-complicated mobile gloss measurement in accordance with the most frequently requested, standardized measurement angle of 60°.
But, it considers even also the requirements of some uncommon 60° gloss measurements deviating from the standard, which indeed a lot of users within their daily testing reality are faced with.
Special Features

Handling Single-key operations make gloss measurements extremely easy and comfortable. The reading remains stored in the display for about 10 s and is then switched off automatically to save the battery. However, the last measured value is preserved and is shown in the display when the instrument is switched on again.

Display In addition to the measuring and calibrating values the high-contrast LC display also shows messages and information. The display can be rotated by 180 degrees, so that the device is also comfortably to be used by left-handers.

Calibration The PICOGLOSS 560 MC-X requires only one calibrating standard for normal two-position calibration. After key pressure the calibration routine runs automatically. The calibration value is stored on the standard (EPROM).

60° Gloss measurement Across the branches, still the most commonly required measurement geometry, e.g for lacquers, plastics, etc.

Mirror gloss measurement Mirror-gloss measurements can be conducted on metallic surfaces in the range of up to 1000 gloss units. There is an automatic change-over of the measuring range at 150 gloss units.

Automatic switchover of the display resolution from 0,0 GU to 150,0 GU → from 150 GU to 1000 GU

USB interface The measured data can be transferred to a PC by means of the USB cable supplied and evaluated using the software PICOSOFT III *) - only the supplied USB is suitable for that.

Statistics function Number of measurements (max. 10), Min/Max, standard deviation

Power supply The PICOGLOSS 560 MC-X is operated by a round cell. When using a PC, the power supply is taken over by the USB interface of the PC.

Technical Data
Dimensions (L x W x H): (105 x 31 x 59) mm
Net weight: 200 g
Measuring aperture: (10 x 24) mm
Measuring spot: (8 x 16) mm
Measuring geometry: 60°
Light source: LED
Detector: Si photo-cell
Display: graphic LCD height of digits 11 mm
PC interface: USB Power supply: 1 round cell (LR03)
Permissible temperature range:
Storage: - 10 °C to + 60 °C

Operation (non-dewy): + 15 °C to + 40 °C

Reproducibility: 0.2 GU in the range of 0 to 150 GU 0.5 GU in the range of 150 to 1000 GU
Reproducibility in case of interfering irradiation (EN 61000-4-3): 1 GU
Included in the scope of supply:
High gloss standard

Battery (round cell LR03)

USB cable

Lens cloth

Transport case

Operating instructions

Order number: 101-02950131
The software PICOSOFT IV for model 560 MC-X is availlable free of charge at www.erichsen.de
Norms
EN ISO 2813

DIN 67 530

ISO 7668

ASTM D 523
Gloss Meter PICOGLOSS 560 MC-S

Order number: 101
-
0248.02.31

Gloss meter with round aperture 3 mm dia. for measurement on small specimens, with a geometry of 60°, consisting of:

gloss sensor with battery, LD-display and USB interface

by 150 gloss units automatically reversing measuring ranges 0 - 150 gloss units and 150 - 1000 gloss units

high gloss standard

circular cell LR03

USB cable

lens cloth

operating instructions

transport case
We produce special supports for measuring the gloss on curved surface !
To manufacture them we need the diameter of the part to be checked.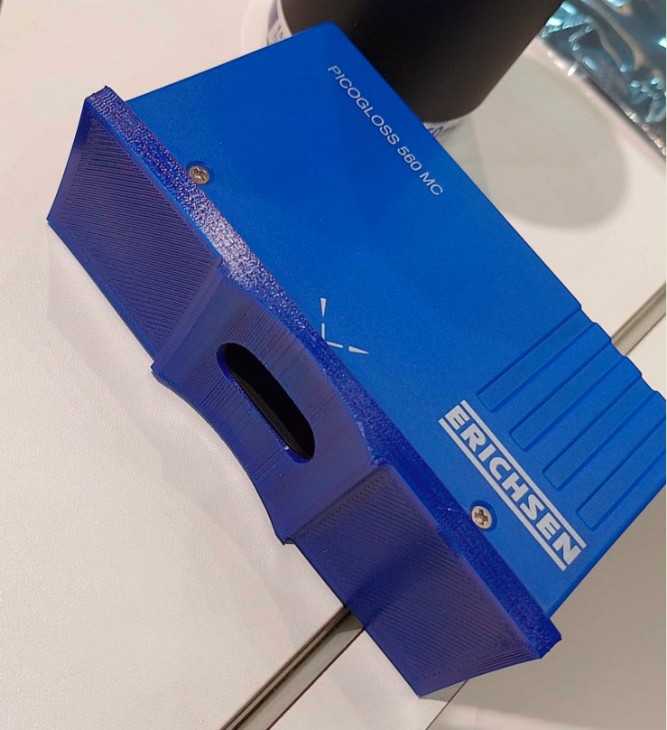 Gloss Meter PICOGLOSS 562 MC "REFERENCE CLASS"
Order number: 101
-
0261.01.31

With
two measuring angles of 20° and 60°
.

Consisting of:
Measuring head including battery power supply

LCD and USB interface

with automatic switch over of the display range at 150 gloss units(in the range 0 - 150) to 150 - 1000 gloss units (in the 60° measuring mode)as well as to 150 - 2000 gloss units (in the 20° measuring mode)

together with high gloss standard

2 circular cells LR03

USB cable

lens cloth

operating instructions


transport case.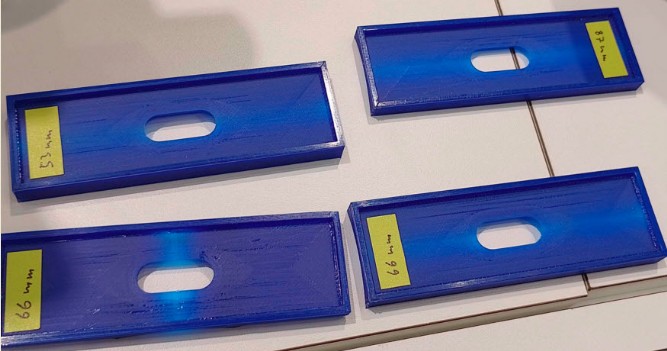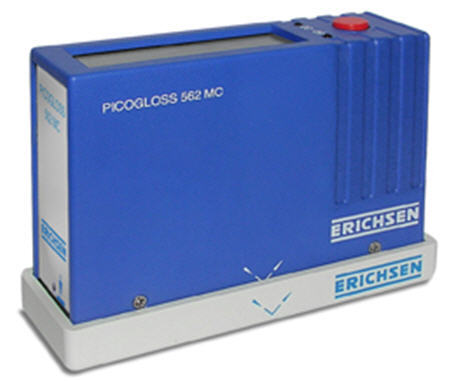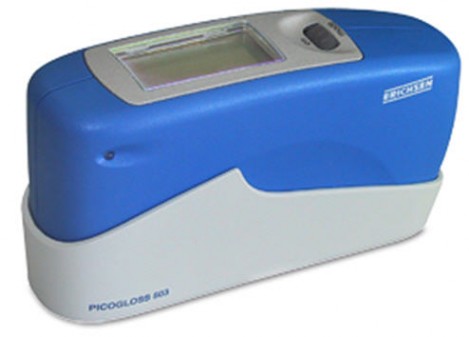 Gloss Meter PICOGLOSS 503
Order number: 101
-
0176.02.31

Three-angle gloss meter
20°/60°/85°
, with
data storage,

statistical functions and USB (Mini) as well as Bluetooth® interfaces,

incl. single gloss standard A,

USB cable,

evaluation software "gloss-link" on CD,

Bluetooth® adapter,

Bluetooth® installation CD,

hand strap,

battery,

carrying case,

calibration certificate

and operating instructions on CD