Digital
Laboratory Product > Refractometers
Refractive index measurement for laboratories and the industry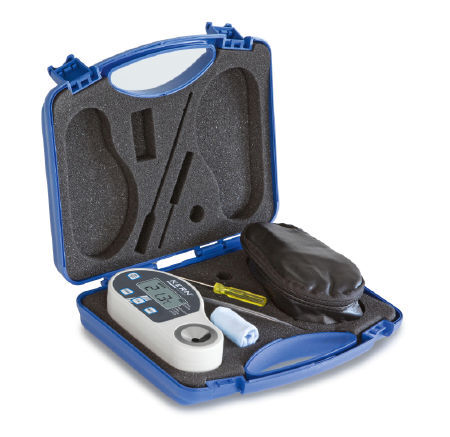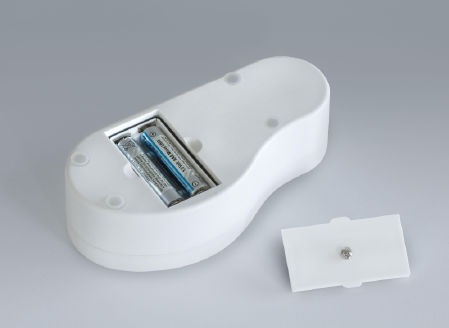 Main areas of application:
Industry: Process and quality control, lubricant control
Food processing industry: drinks, fruit, sweets
Agriculture: Determining the degree of ripeness of fruit for quality control during the harvest
Restaurants and industrial kitchens
Accessories available
• Calibration solution 60%, Volume: 2,5 ml
• Leather bag
Digital Refractometer ORD-B
Area of application: Sugar
The models in the KERN ORD-B range are accurate,universal and maintenance-free digital manual refractometer
With their practical design, they are ideal for convenient and rapid everyday use
Other key features are the easy handling and sturdiness
The large, easy-to-read display means that the user can always be sure of taking an accurate measuring result
The large range of models with either a single or multiple measuring scales means that you can use the product in many application areas
The optimised device software can give the measurements in various measurement scales
The integrated automatic temperature compensation (ATC) means that you can work easily and quickly, as you do not have to manually convert the measurement
The following models are particularly suitable for measuring the Brix value. These mean that you can determine the sugar content in foods, primarily in fruit, vegetables, juice and drinks which contain sugar. This refractometer also is ideal for the monitoring of processes in industry (coolant monitoring, oils and fats).
You can also choose to display the refraction index.

Included in the scope of supply:
- Storage case
- Calibration solution
- 2 x AAA batteries- Pipette
- Screwdriver
- Leather case
- Cleaning cloth