Photo Studioligth
Graphic & Printing Industry > Visual Color Control Devices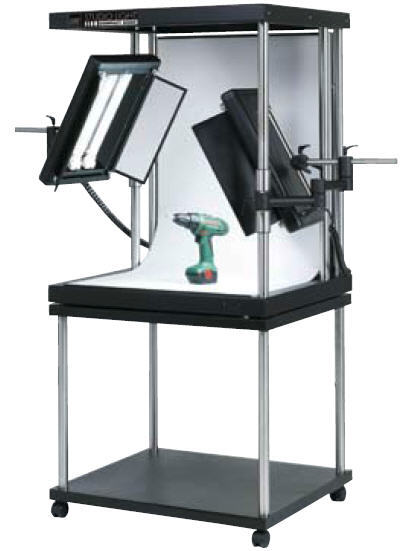 Studio Light Compact 5000
Item No. 65045
The compact solution:
a complete studio light system in

small format.

Completely equipped
with
:
2 daylight lamps (2 x 36 W) on mobile support arms,

back drop,

transmissive lighting.

Optional:
Third daylight lamp to cast light onto
rear wall.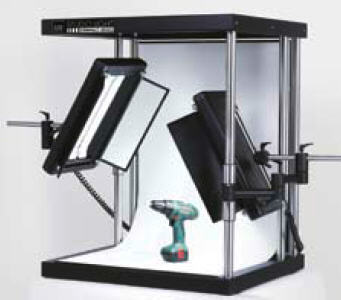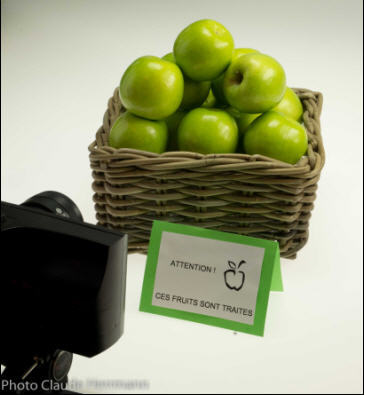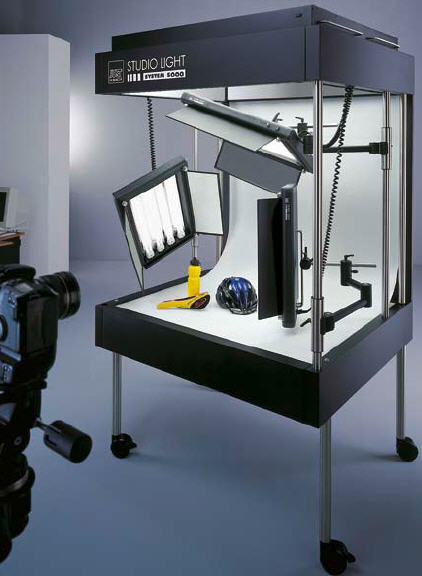 JUST Studio Light System 5OOO
Large photo surface evenly lit with consistent 5000 Kelvin daylight quality light.

Includes electronic slide dimmer to regulate light intensity, voltage regulator allowing less than 1 % fluctuation, and electronic ballasts

with upper wave frequency suppression.
The entire studio offers the user a
complete solution, quick set-ups and

an efficient working environment.

The studio is ready in minutes and
completely equipped with three lamps
that are variably adjustable on mobile

that are variably adjustable on mobile
support arms.
The studio surface
is equipped with dimmable transmissive
lighting.
Complete studio, including 3
lam
ps (2 x / 4 x / 6 x 55 W) and backdrop.