Metal Panels
Coatings & Industry > Physical properties > Hiding Power
METAL PANELS

HIDING POWER PANELS
Tin plate panels lithographed in black and white to measure the covering power of powder coatings, paints, varnishes and other coatings.
These panels are manufactured using a neutral white, especially designed to resist high temperatures.
Dimension : 150 x 105 x 0,15 mm

Box of 150 units

The metal panels are supplied in cardboard boxes

All are supply with rounded corners

for greater safety during handling and an Ø6 mm hole in the centre of the narrower edge.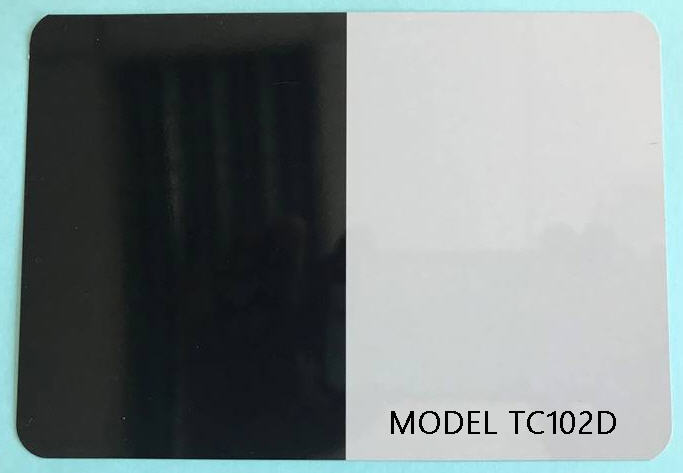 They are other metal panels available for other applications on request :
steel panels

aluminium panels

panels for gradient oven
panels for abrasion "Taber"
Faraday box panels (to simulate cavity found in doors, drawers, wavy profiles...)
curve panels
sag flat panels
sag panels for powder coatings
panels for samples and colours charts
glass panels
polystyrene panels
polypropylene panels
polyvinyl chloride panels (pvc)
wood panels