Fitz Atlas of Coating Defects
Coatings & Industry > Surface inspection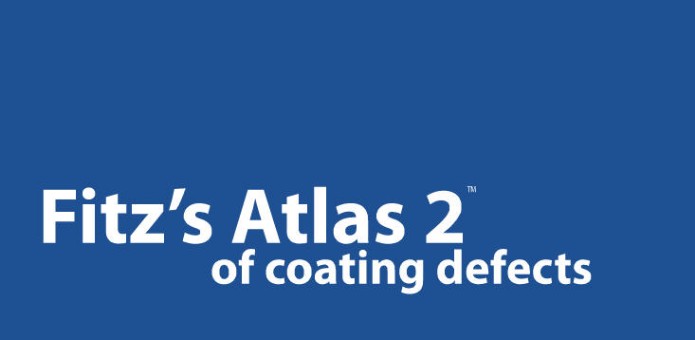 Fitz's Atlas of Coating Defects 2
Fitz's Atlas 2 comes as a pocket size book and is ideal for site and office use.
The Atlas has been compiled by Industry Experts and supported by coating suppliers, consultants and engineers.
Fitz's Atlas 2 is the most comprehensive book on coating and application defects world-wide.
It is divided into a number of sections covering :
Welding Faults,

Surface Conditions,

Coating and Application Defects,

Microscopy,

Marine Fouling and an Appendix with breakdown scales,

paint characteristics,

paint compatibility,

calculations and formulae.
Fitz's Atlas 2 is a comprehensive publication for use across the whole of the coating Industry and would provide useful reference material to:
Engineers

Coating Inspectors

Consultants

Asset and Plant Managers

Paint and Coating Suppliers

Coating Contractors

Architects

Maintenance Personnel

Students and Graduates

Marine surveyors