SMS-Rotor Care
Process > Vibration analyzer
The SMS-RC
YOUR BEST PORTABLE PARTNER for routine machinery check up to prevent unneccasry maintenance and lower the annual maintenance cost.
Easy to carry


Rotation machinery vibration analyser
The SMS-RC measures the vibration signal.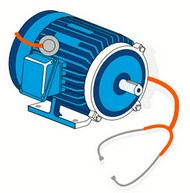 SMS-RC accelerometer kit : scope of delivery
SMS-RC SW license *1

Accelerometer sensor(100mvg) *1

Accelerometer cable(2m) *1

USB DAQ cable *1

Probe *1


Hard shell box *1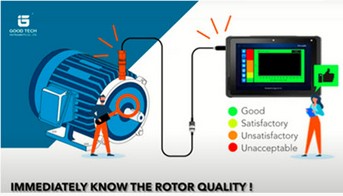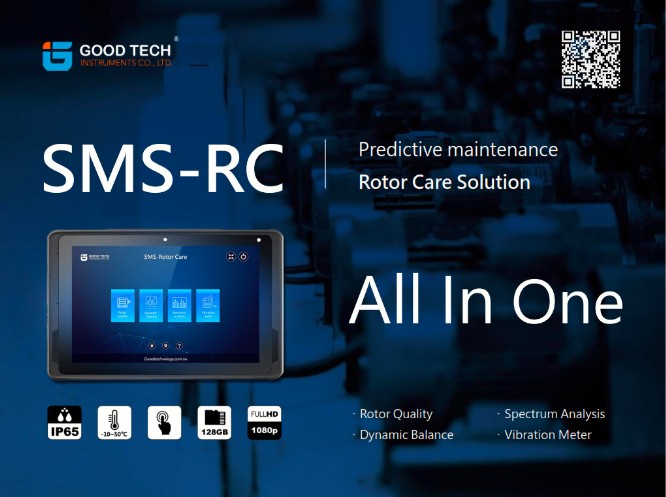 ISO 10816 is published in 1955, and then renewed by
ISO 20816
in the year 2016.
In the latest version
ISO 20816
, ISO has increased some provisions for
1.

Gear unit

with power rating from 10kW-100MW with speeds between 30RPM-12,000RPM(0,5-200 Hz)

2. Land-based

gas turbines, steam turbines and generators

in excess of 40 MW, with fluid-film bearings and rated speeds of 1 500 r/min, 1 800 r/min, 3 000 r/min and 3 600 r/min
SMS-RC
with built-in the latest
ISO 20816
regulation, adding the provisions for
gas turbines, steam turbines, gear unit
which haven't been regulated in ISO 10816.
The measurement range is upgraded from the past 1k Hz to
2k Hz
.
ISO 20816
can cover a broader user base of customers and industries.
That's why our SMS-RC is your best partner to control your machines according to ISO 20816
For example,
a) manufacturer's shop test;

b) on-site acceptance testing;

c) in-service monitoring.
Semiconductor Industry, Petrochemical Plant, Food Factory, Pharmaceutical Plant, Paper Mill, Panel Factory, Led Factory, Power Plant, Pumping Station, Sewage Treatment Plant, Processing and Manufacturing, Equipment Manufacturers, Maintenance Service Providers, etc.

"User friendly"
Everything is done to help you to control your means of production without being an expert.
It is a "user friendly" software that guides you through the configuration of the measurement for the choice of standards and displays.
See below the ease of use.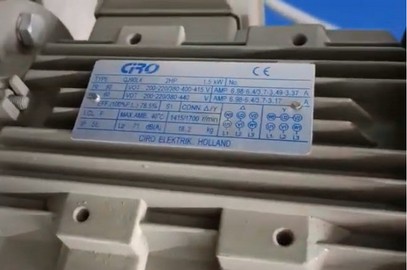 Starting to control your equipment.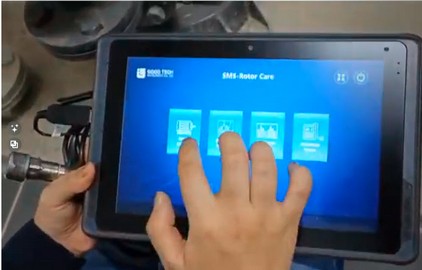 TEST of the rotor quality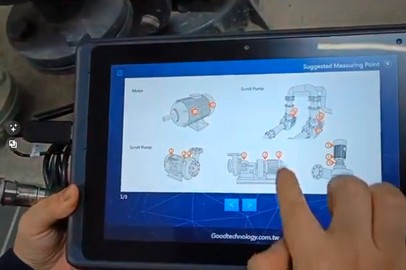 Select your test equipment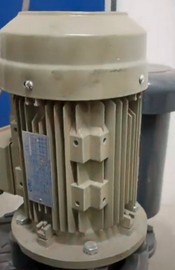 Check the selection of your equipment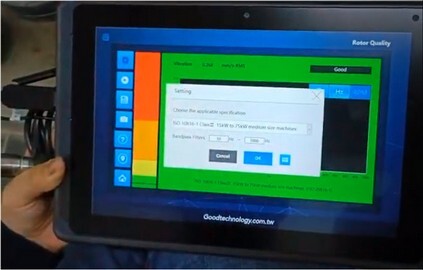 Select the standard corresponding to your equipment in the program database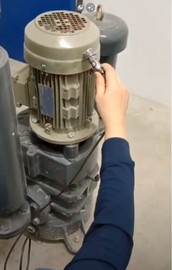 Mount the sensor carefully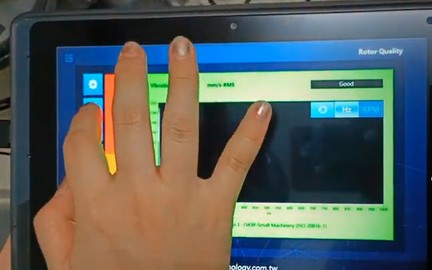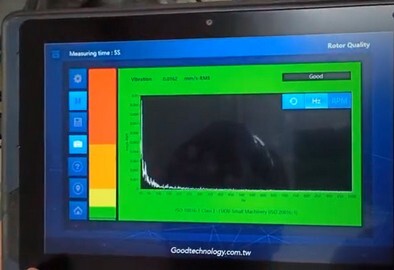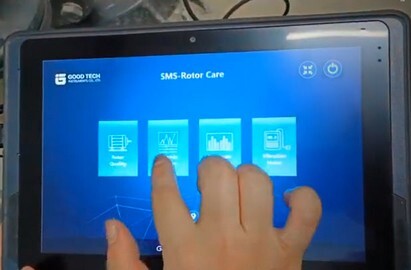 Next Step : Dynamic Balance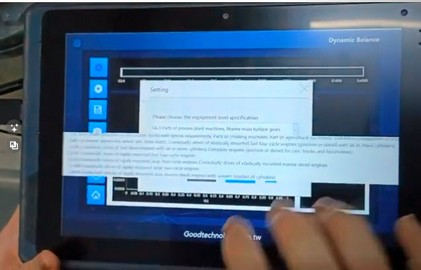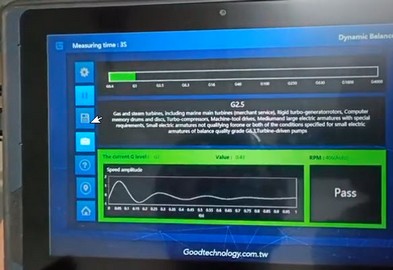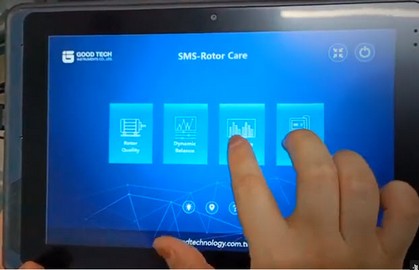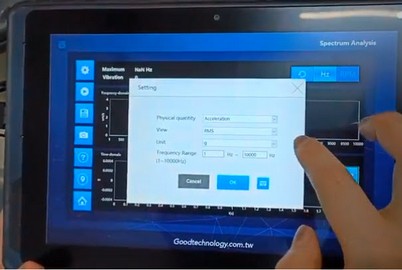 Setting of the measurement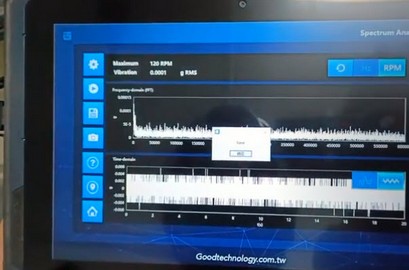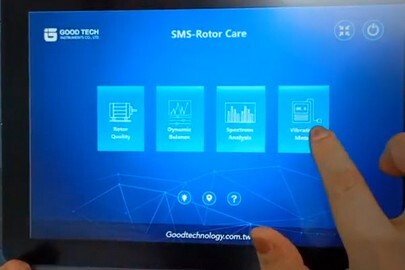 Choose the Menu Vibration Meter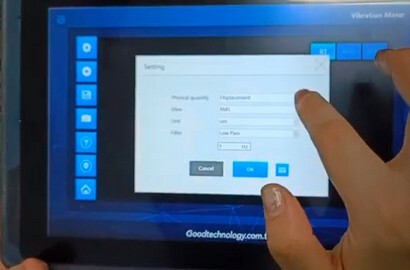 Setting of the vibration meter parameters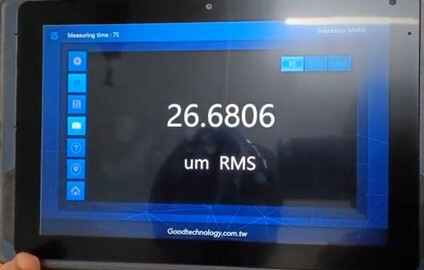 Watch the measurement result !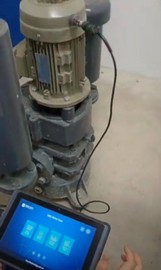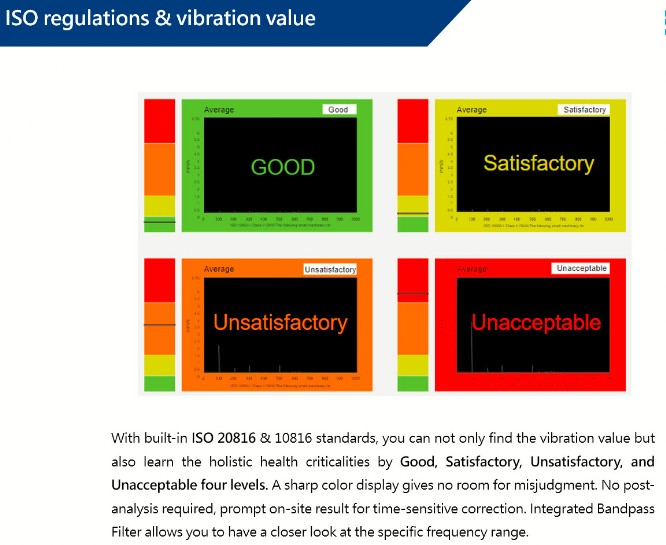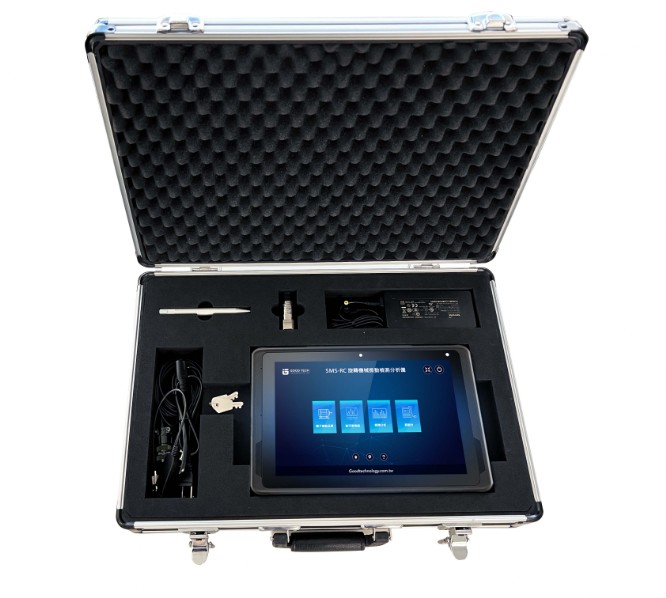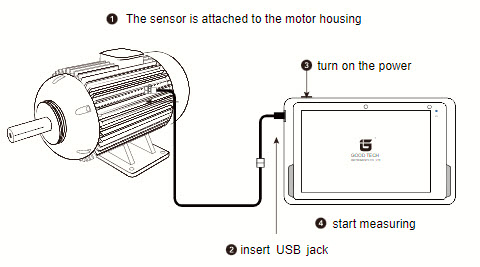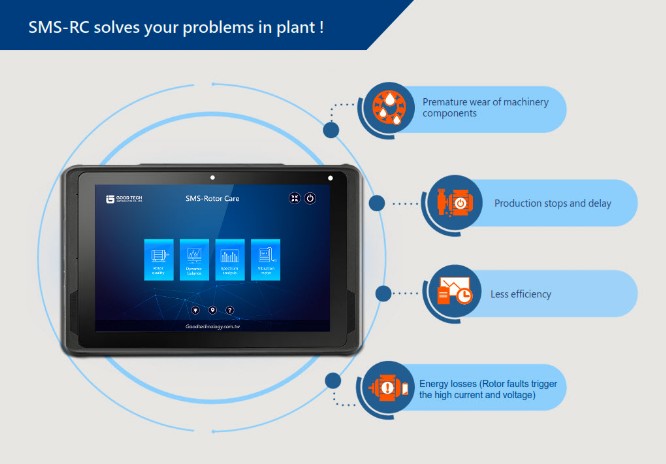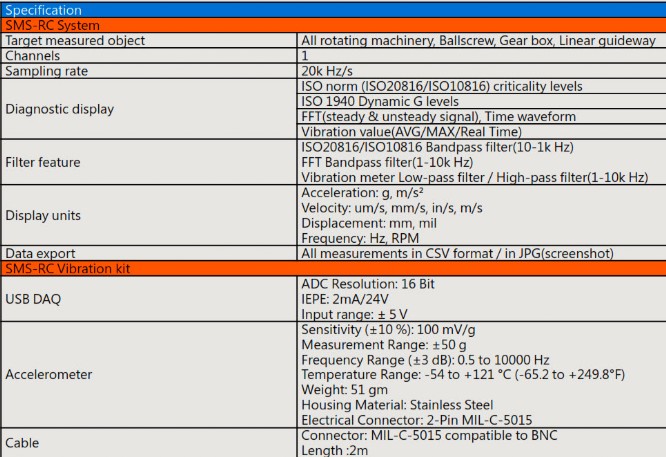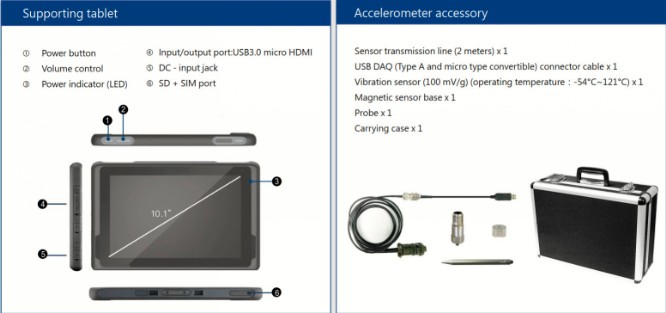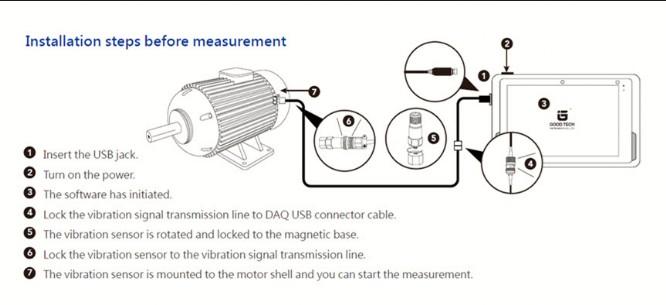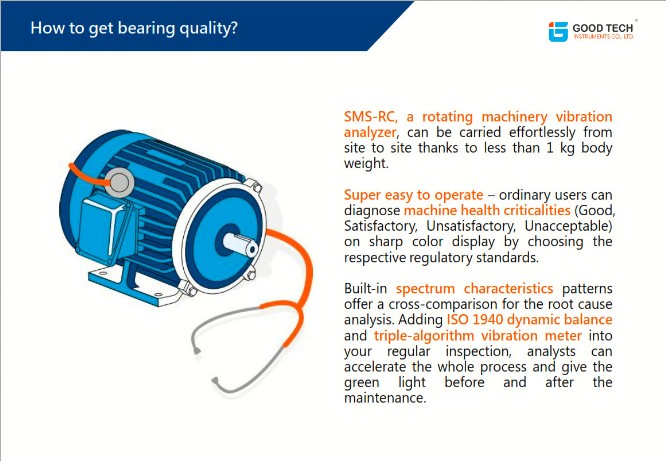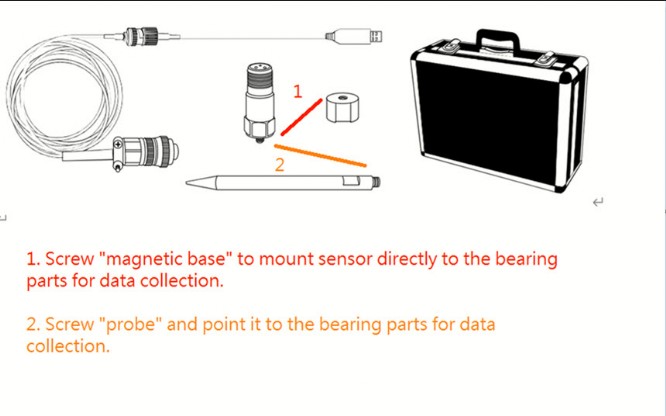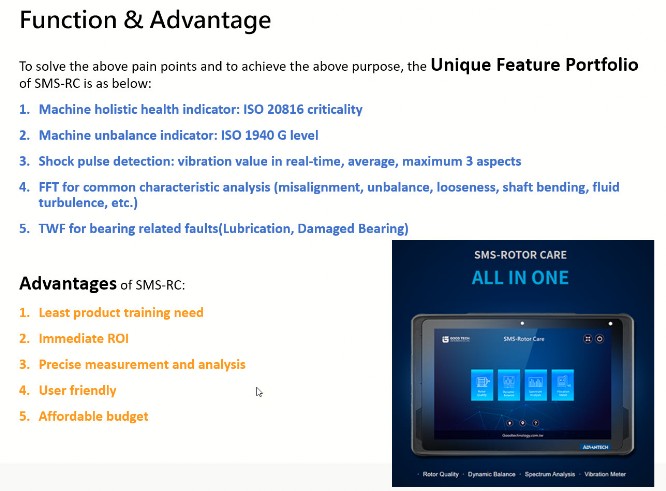 This Omni functional vibration analyzer is capable of 80% of machine fault detection, including bearing damage, imbalance, shock pulse, and root cause analysis. Featuring full touch panel operation frees the hassle of complex function keys. Built-in the most comprehensive criteria for different machine types, from small to large, including motor, compressor, pump, turbine and gearbox, simplifies the settings in less than 3 steps. High-resolution display and powerful algorithm enable no dead angle in equipment status.
Detect 80% rotating mechanical faults on site, with no need for additional post-analysis SW.




Auto bearing damage detection is compliant with ISO 20816, 10816, and 2372 norms.




Auto imbalance detection is compliant with ISO 1940 norm.




Innovative shock pulse identification outperforms conventional C.F. (Crest Factor)




TWF display




FFT with 10k lines resolution




Machines and measurement points library designed for novice users




Library of spectrum characteristic patterns for root cause analysis




Full touch panel smooths user experience




Analytics result in graphics and sharp color indications.




Integrated with the most comprehensive ISO provisions to free complex machine settings.




Up to 128 GB storage



Applications:
All-sector Rotating Machinery inspection




Acceptance review for returning motors




Precision maintenance




Machine availability improvement




Condition-based maintenance




Predictive maintenance




Nondestructive testing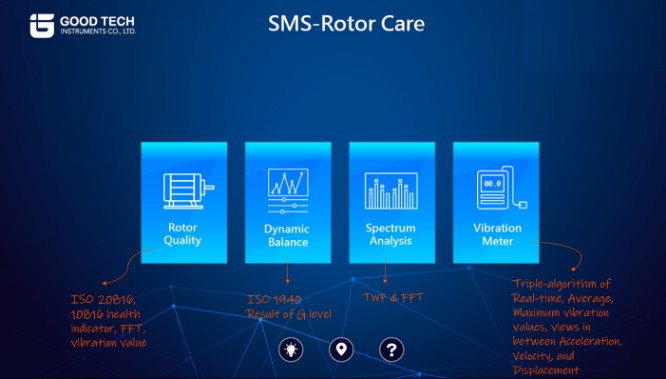 "Vibration meter"
is one of the 4 major functions in
SMS-RC
People are familiar with vibration meters or testers because that is the most basic vibration instrument you can think of.
No matter what HW design it is, function-wise, a vibration meter is used to measure vibration values, like velocity, displacement, and acceleration.
Simple it is but poor in analytics!
For vibration meter,
SMS-RC has a 3
display
.
modes
Simply click on the upper right-hand icons to choose what algorithm you want to apply.
The max. measurement duration is 1 hr.
Whether you are in the middle of the measurement or after the measurement, SMS-RC allows you to see the real-time, average & maximum results simultaneously.
The maximum results in shock pulse identification.
It's never easy to capture shock pulses cause they can occur out of surprise with no rule at all.
The average result of FFT will wash away random impact characteristics of bearings.
So it's hard to detect shock pulses in FFT.
Simply compare the max with the average result, and you can easily tell whether your machine has a shock pulse or not.
If the max value is way beyond the average value, then the answer is obviously that a shock pulse is detected.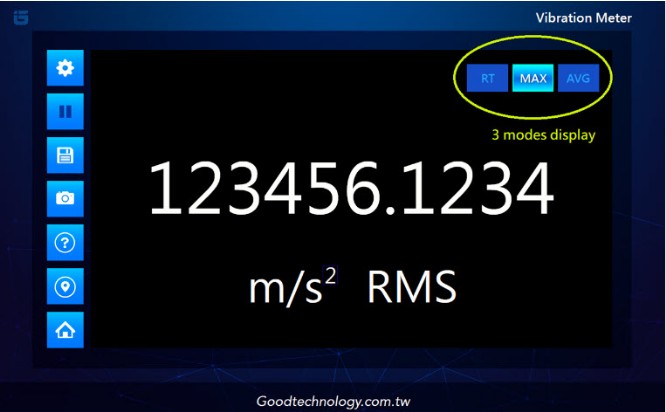 Print screens noted below, showing shock pulse is detected.
Because the max value of 1629.8063 is way beyond average value 365.3956.
-Real-time value is 541.1157 um RMS

-Average value is 365.3956 um RMS

-Maximum value is 1629.8063 um RMS




An alternative analytics method of C.F.(crest factor) to identify shock pulse without machine knowledge.

From now on, you don't have to memorize the standard C.F. value of every machine for future comparison.

Diagnosing impact characteristics can never be so effortless!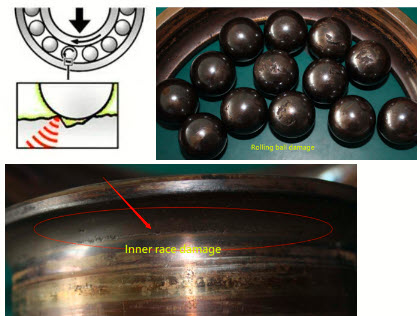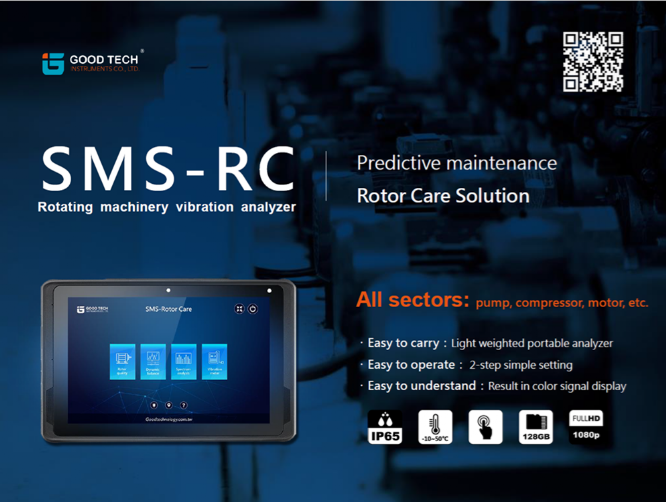 Take a few minutes to discover how to use this control instrument, and reduce your maintenance expenses!