liberoMANAGER
Transportation > IATA 100% Compliant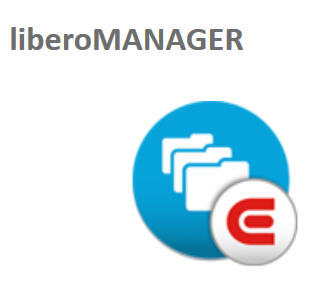 Global accessible tool (SaaS) to send, collect, archive, release and
manage temperature data along the supply chain.
Hosted in a highly secure data center




Accessible via web browser (no software installation)




FDA 21 CFR Part 11 compliant and GAMP5 validated

liberoMANAGER is ELPRO's online cold chain database

Designed as cloud solution accessible via web

Customers can search, view and export reports from cold chain shipments (or cold chain storage)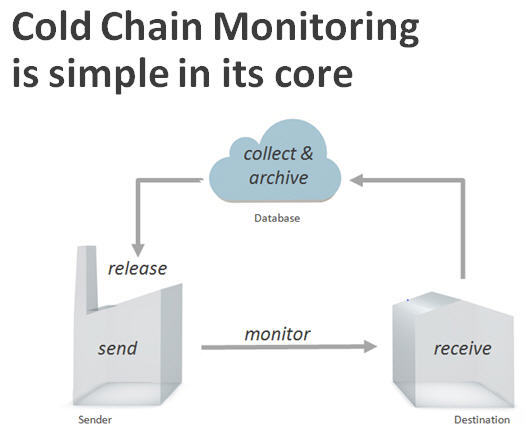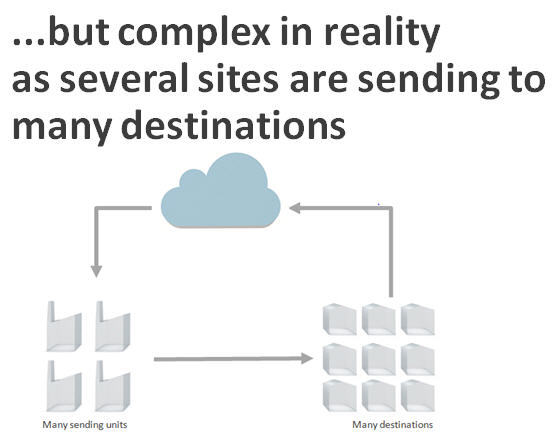 liberoMANAGER is ELPRO's cold chain database built as cloud solution that centrally collects, verifies, automatically processes, and archives LIBERO PDF reports from cold chain shipments or site monitoring applications and is accessible from any location via web browser. liberoMANAGER is offered as «Software as a Service» and is operated, maintained, and updated by ELPRO. The solution is operated on a highly reliable and high-security data center (certified ISO 27001).
Why do you need a cold chain database?
ELPRO customers most often state three reasons why they need a central database.
First, for GDP regulatory compliance; to perform root cause analysis, CAPAs, transport qualification, and be able to provide temperature control evidence to customers (and auditors).
Second, to monitor cold chain shipments and partner performance. By tracking 'open shipments', you can gauge if shipments are getting to receiving sites in a timely manner, how often is there an alarm in a certain lane, or if there are alarms often using a certain courier or 3PL?
Third, the business unit owner, most often a «Logistics» or «QA Manager» running cold chain operations wants to make cost-saving process improvements by using the data to understand what improvements can be made such as changing mode of transport or adopting lower cost packaging.
liberoMANAGER is offered as Software as a Service(SaaS) and is operated, maintained and updated by ELPRO.
PDF reports are sent in per e-mail or uploaded from any destination or site worldwide without the need for local
software installation, giving great flexibility in adding more sites and destinations in no time and at no additional
costs.
Sites configuring LIBERO data loggers or indicators with SmartStart can send in or upload SmartStart
Configuration Reports (SSCR) to open shipments in liberoMANAGER. Shipment information is updated once the
PDF report of the actual shipment is received. Additional data from a 3rd party system (ERP, WMS, etc.) can be
integrated into liberoMANAGER.
Sending of information does not require system access keeping user administration efforts at a minimum level.
Sending of information is confirmed by a detailed status e-mail. In case sending of information by e-mail is not
favored, PDF reports, SmartStart Configuration Reports and additional data can also be uploaded to
liberoMANAGER with dedicated user license.
he workflow a shipment runs through from the sending site all the way to the final release of the shipment can be
adapted and tailored to individual customer's processes.
Users can be notified by e-mail about the current status of a shipment, e.g. users are informed when PDF reports
in alarm status are send in or uploaded, optional includingthe PDF report or direct link to the shipment and after
login they can access all reports available.
Users can use standard search patterns and views to analyze shipments or create, execute and save own search
patterns and views. Reports and indexes can be viewed and exported.
Depending on the user rights editing of text information, assessment of logger and working with status
information to manage data in an efficient way is allowed. Additional Information to shipments as shipping
documents, assessment reports or comments can be attached to a shipment. All actions which are changing
information in the database are tracked in an audit trail.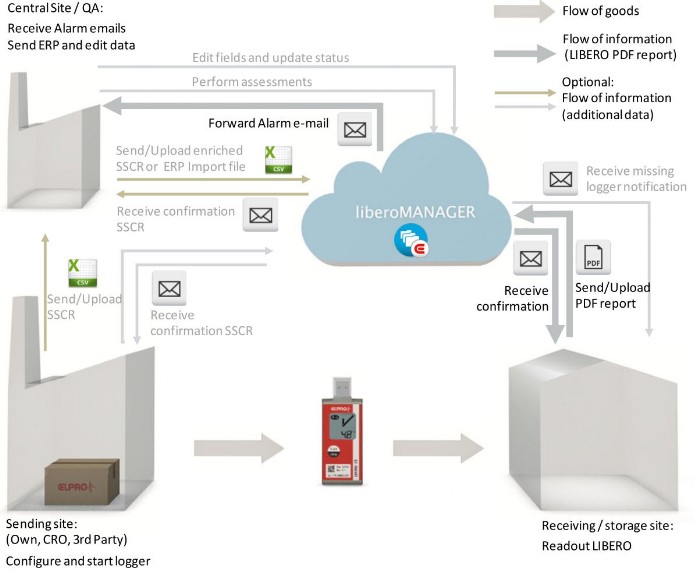 What makes liberoMANAGER unique?
intuitive software with enhanced visualization




Shipment logic




Powerful workflows (collect, assess, release, notify)




Multi-workflow in one account (e.g. different behaviour / sending site)




integrated assessment functionality (time span, extended temperature limits, remaining stability budget)




Flexible export and periodic reporting possibilities (e.g. missing logger notification, weekly export, alarm mail)




No software to send, no software to receive - No DB-user to send, no DB-user to receive




Advanced User Management (Role- and resource-based)




Open interfaces (receive & send from/to ERP, IVRS, FW-systems)




Authority checks for sensitive manual tasks



Weekly Study Report
QA Manager's requirement :
A weekly status reports per Study
the reports summarize all loggers that are overdue




Client runs around 5-10 studies in parallel




different recipients and due times
Regular modification without additional qualification need
add / remove studies




add / remove recipients
Elpro Solution :
automatic generation of Exc

el report




distribution according to customer's definition




maintenance by ELPRO




SOP defined




no additional qualification requirement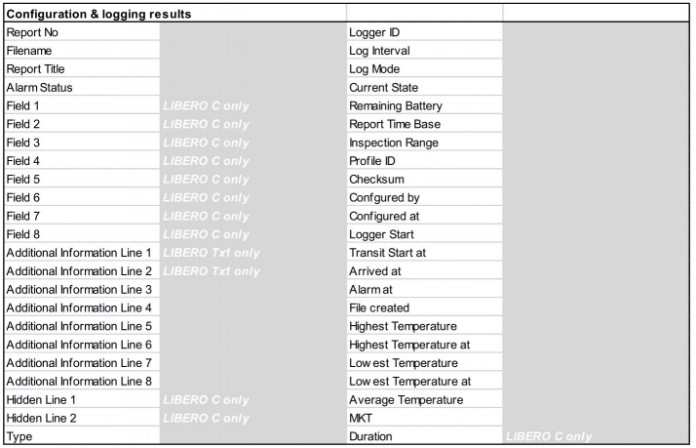 Summary of liberoMANAGER tasks and functionalities
liberoMANAGER includes the following automated tasks (T) and functionalities (F):
T Centrally collect and read out LIBERO PDF Reports, SmartStart Configuration Reports (SSCR) and additional 3rd party data (ERP Import) to enrich information on shipments or reports stored in liberoMANAGER




T Automatically read-out SSCR or ERP Import files from e-mail or upload area:



o Check integrity of data to be imported

o Open a shipment with detailed information received from configuration sites

o Organize loggers by shipments

o Add data from 3rd party data system (ERP, WMS, etc.) to database entries

o Send or display confirmation or reject message to confirm receipt of the files at liberoMANAGER
T Automatically read-out PDF reports from e-mail or upload area and check:



o Integrity check: Is the sent in report an original not manipulated LIBERO PDF report?

o Duplicate check: has the same report already been sent in?

o Send or display confirmation or reject message to confirm receipt of the PDF report at liberoMANAGER
T Customer specific mapping of fields



o Read-out customer specific fields to build a strong searchable index for further shipment analysis
T Customer specific adaption of workflows




T Long-term archiving of data and documents




T Manual upload and allocation of elproVIEWER Assessment Reports to original LIBERO PDF Report




T Automatic notification for missing loggers or indicators




T Automatic export and e-mail of index data



F View open shipments for which not all PDF reports have been sent in yet




F Send e-mails in case of upload of a PDF report in ALARM status to defined e-mail-addresses




F Search for any available information




F Create, execute and save different views, view reports and indexes




F View measurement rows of LIBERO data loggers as curves




F Add documents and comments to shipments




F Export search results (Index fields and PDF reports)




F Edit text information entered at the shipment origin (in case of incorrect information)




F Update status information to efficiently manage all data




F Assess logger alarm status




F Approve assessment




F Communicate status changes to sender of LIBERO PDF report and others




F Access original LIBERO PDF file




F User management based on resources, roles and rights according to following table: