8 Multi Channels Portable
Temperature > T° Monitoring
Titan S8

8 Channel Portable Data Acquisition Logger with 5" Touchscreen
The Titan S8 portable data acquisition logger combines industrial toughness with scientific accuracy to create a powerful, versatile standalone logger.

In any environment, from the laboratory to the factory floor, the Titan S8 simplifies complex validation tasks with its eight input channels and a full-color, user-friendly touchscreen interface.

No matter the task, the Titan S8 brings valuable, real-time temperature, pulse, current, and voltage data to users' fingertips without any need for a PC.

The Titan S8 is the ultimate companion for any service, equipment, or compliance engineer. Its handheld portability and shock absorbing boot empower users to bring powerful, instantaneous data acquisition wherever it is needed.

GENERAL
Channels : 8 channels (Temperature, Current, Frequency, Voltage, Pulse)
Battery Life : 10 hours continuous use
Material : PC / ABS Enclosure, TPE Protective Boot
Dimensions : 168.9 mm x 111.8 mm x35.8 mm
Data logger only. 5 in touch screen.
IP Rating : IP20
Weight : 590 gr.
OPERATING ENVIRONMENT
Temperature : 0 to 50 °C
Humidity : 0 to 95 %RH
Pressure : 13 PSIA to 15 PSIA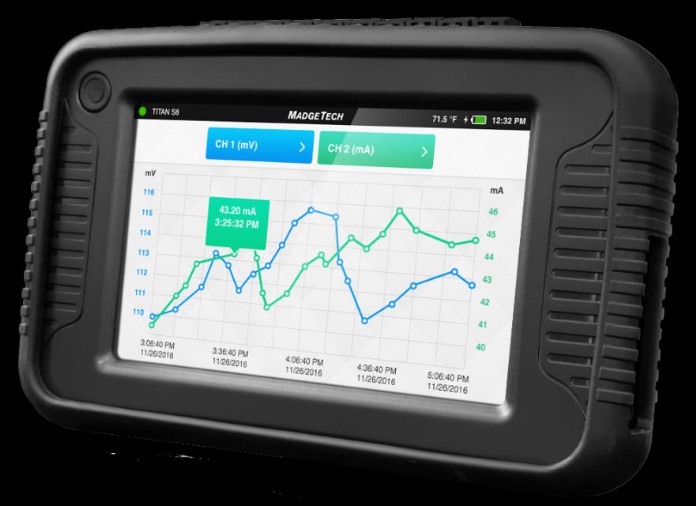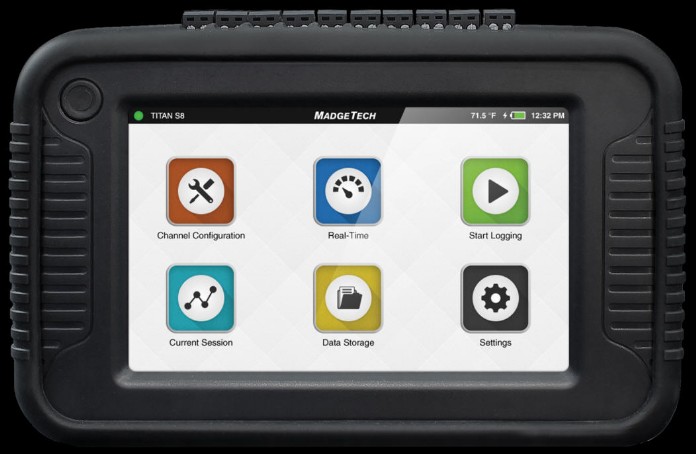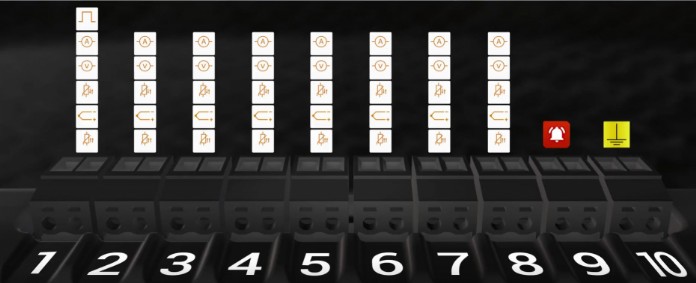 8 INPUT CHANNELS
Manage a variety of incoming data to study energy transfer and machine performance.
RTD

THERMOCOUPLE

THERMISTOR

CURRENT

VOLTAGE


PULSE



ENGINEERING UNITS
Program Titan S8 to accept any units of measure.
USB DATA DOWNLOAD
Extract data instantaneously for upload and analysis
.
RECHARGEABLE BATTERY
Rechargeable lithium ion battery designed to provide longer lasting power per charge.
NO REQUIRED SOFTWARE
Analyze data in Microsoft Excel without the need for additional software.
Perfect for those with a variety of responsibilities or validation tasks, the handheld Titan S8 provides dynamic, customizable solutions including programmable channel configurations, user-configurable engineering units and alarms for benchmark or ndesirable readings. Any user-created settings can be stored within the logger, saving time and eliminating the need for constant reprogramming.
•

Room / Ambient Temperature
AUTOMOTIVE SAFETY ENGINEERING
• Electrical Systems Analysis
PLANT/FACTORY PERFORMANCE
• Electrical Infrastructure Monitoring
• Current/Voltage Fluctuations
• Production Equipment Monitoring

• Voltage & Current Troubleshooting
LABORATORY & LIFE SCIENCES
INDUSTRIAL EQUIPMENT REPAIR
• Thermal & Electrical Diagnostics
• Verify Successful Repair