Roughness comparator
Metrology > Roughness
Roughness in the workshop
Roughness Comparator


These are suitable for workshop use.
These simple instrument are practical to assess the roughness of machined surfaces with sufficient reliability.
They are also really appreciated by external technician on the field who needs to control roughness by comparison, when visiting supplier or customer.
The measurement is a comparison with a standard set of surfaces by visual and tactile (fingernail).
These roughness comparator are very easy to use, portable, and futhermore they are inexpensive.

RUGOTEST
Complies with following standards : NF/E05-051 - ISO 2632/1 and ISO 2632/II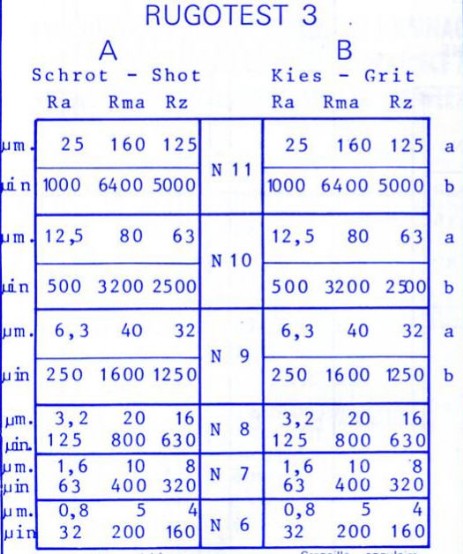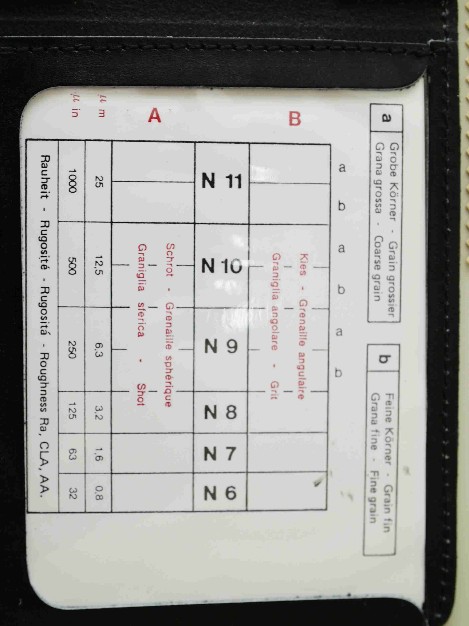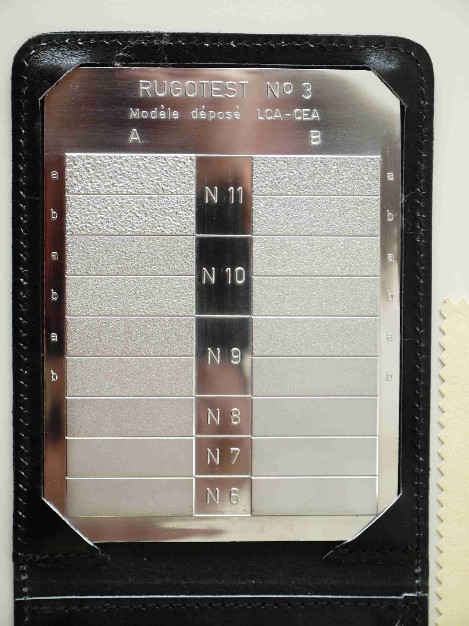 Rugotest : surface finish specimens for testing surface roughness by the sight and touch method.

Metal plate, enabling the roughness of shot-blast surfaces to be determined visually and by touch. 6 surface conditions are represented on it, corresponding to the results obtained with round shot (A) and angular shot (B). The 3 roughest areas are also classified into fine or coarse grain. Supplied with a conversion table between French, Swiss and Ra units into μm or μ inch.
They are widely used in many different applications.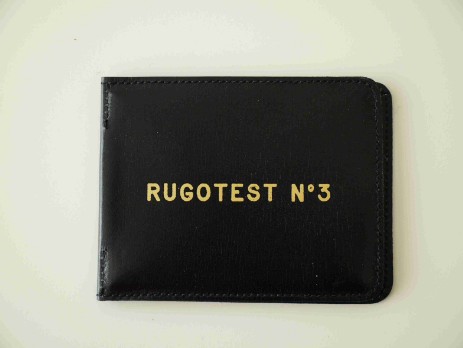 Other models also available, depending on the type of treatment.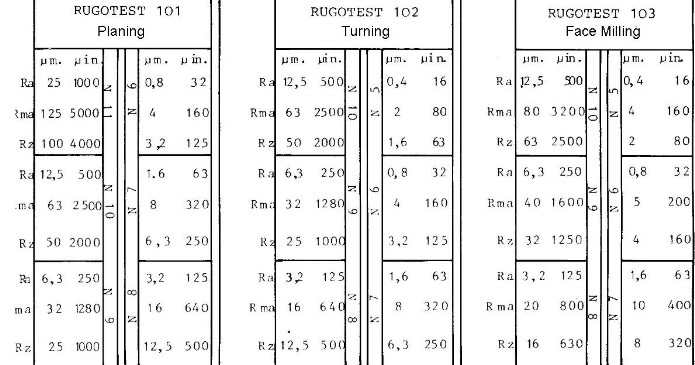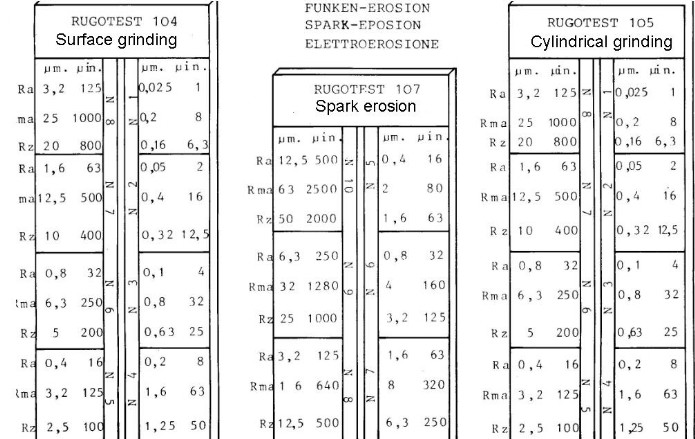 ISO ROUGHNESS COMPARATOR
Electroformed pure nickel plate, representing 4 degrees of shotblasting according to ISO 8503, allowing the condition of many steel surfaces to be characterised visually and by touch. 2 models:

G - angular shot : Grit Surface Comparator 25, 60, 100, 150µm


S – spherical shot : Shot Surface Comparator 25, 40, 70, 100µm


In accordance with: AS 3894.5, ASTM D 4417-A, IMO MSC.215(82), IMO MSC.244(83), ISO 8503-1, ISO 8503-2