Liquid Industry
Process > Temperature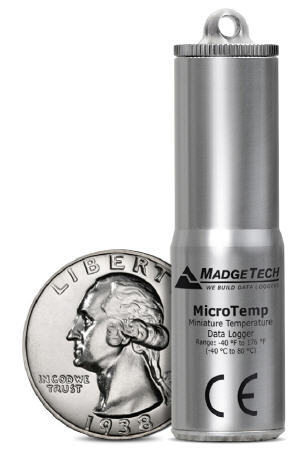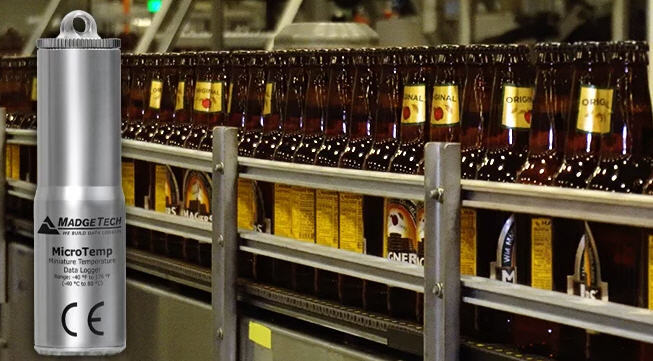 MICROTEMP MINIATURE SUBMERSIBLE TEMPERATURE DATA LOGGER
The MicroTemp is a miniature, submersible, self-contained temperature recorder. Only 2.6 in (66 mm) tall and 0.7 in (18 mm) in diameter,
this recorder can easily fit into the smallest spaces. It can even fit down the neck of most beverage bottles!
Don't let the diminutive
size fool you — this is an industrial grade instrument
which boasts an accuracy specification of ±0.5 ºC and will operate in temperatures from -40 ºC to +80 ºC.
Its food grade stainless steel casing makes it inert to most common
fluids and gasses. It operates with user-replaceable batteries for up one year typical use) and downloads data (32,767 readings) quickly to your PC.
MadgeTech's miniature technology opens up new options for documenting and ensuring proper environments for pharmaceuticals, biomedical research, food processing and transport.
Our easy to use, yet versatile software not only allows you to view the data in common temperature units such as ºC and ºF, but also in Kelvin and Rankine.
Additionally, the software will automatically calculate Pasteurization Units (PU), F0 and Mean Kinetic Temperature (MKT) saving you time.
Features
•
Only 2.6 in x 0.7 in in Size
•
Submersible to 230 ft (70 m)
•
Programmable Start Time
•
Approved for Delta® Mainline Flights
Benefits
•
Simple Setup and Installation
•
Minimal Long-Term Maintenance
•
Long-Term Field Deployment
Applications
•
Implement HACCP Programs
•
Food Preparation and Processing
•
Hostile Environment Monitoring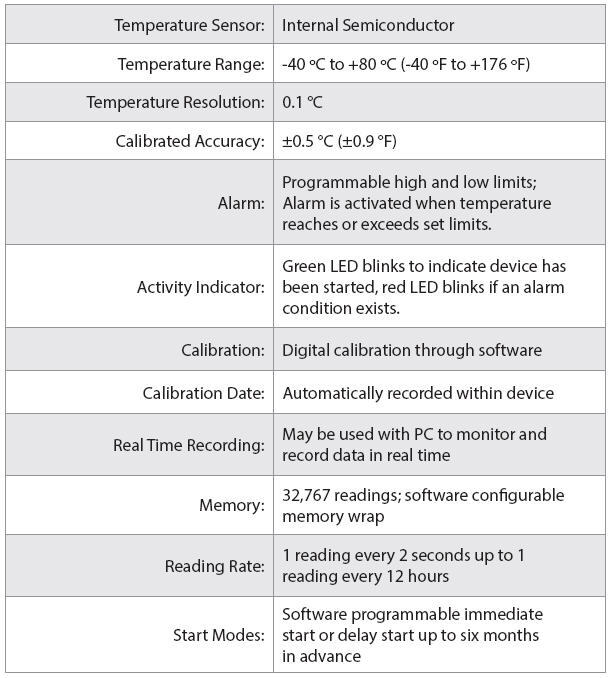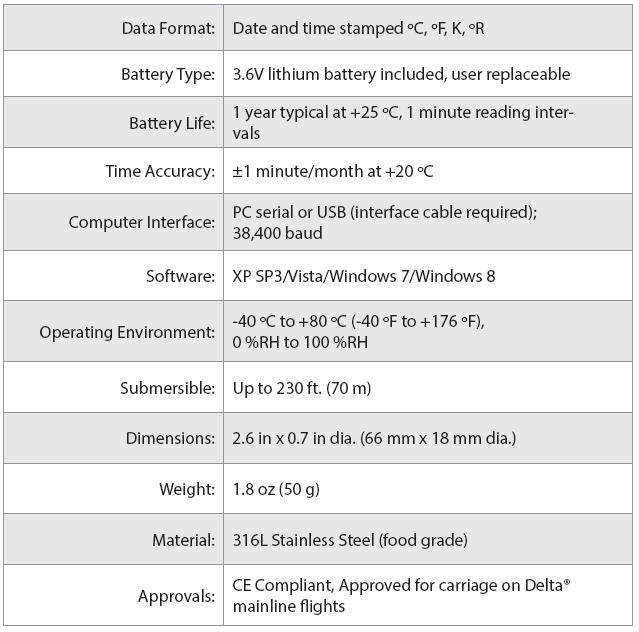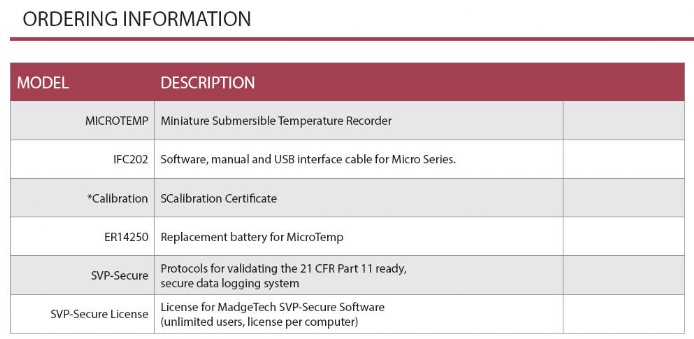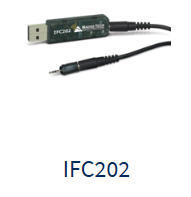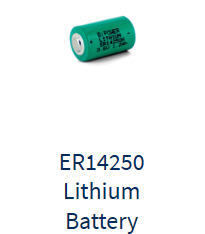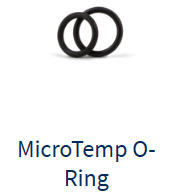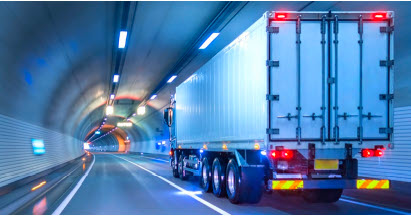 It is important to maintain the "cold chain" to ensure the product is kept at the proper temperatures continuously throughout transport.
In order to protect the product, temperature control is essential.
For example, meat must be maintained at an internal temperature of 4 °C or below before being transported, and trucks should be pre-cooled for at least an hour before loading.
According to the FSIS Transportation Security Guidelines, during pre-cooling the doors should be closed and the temperature setting of the unit should be no higher than -3 °C.
The temperature and function of the refrigeration unit should be checked and recorded every 4 hours.
"Monitor the temperature and function of the refrigeration unit at least every 4 hours. If there is a unit malfunction, the problem should be corrected by an authorized refrigeration mechanic before the temperature of the load rises."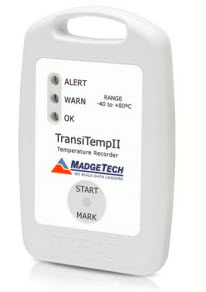 TransiTempII Shipping
Temperature Data Logger
• Compact to fit into shipping containers
• Splash-proof enclosure
• Measures temperatures from -40 °C to 80 °C
• Built in LED indicators for temperature validation