Thermostatic meas.
Coatings & Industry > Physical properties > Viscosity & Consistency
EVA MS-DIN
Use your FIRST TOUCH, RM100 TOUCH or RM200 TOUCH in conjunction with eva ms-din to achieve thermostatic measurement results of your samples.
OPTION FOR HIGH PERFORMANCE BY
PELTIER EFFECT WITHOUT LIQUID
FOR QUICKLY HEATING AND
COOLING YOUR SAMPLES.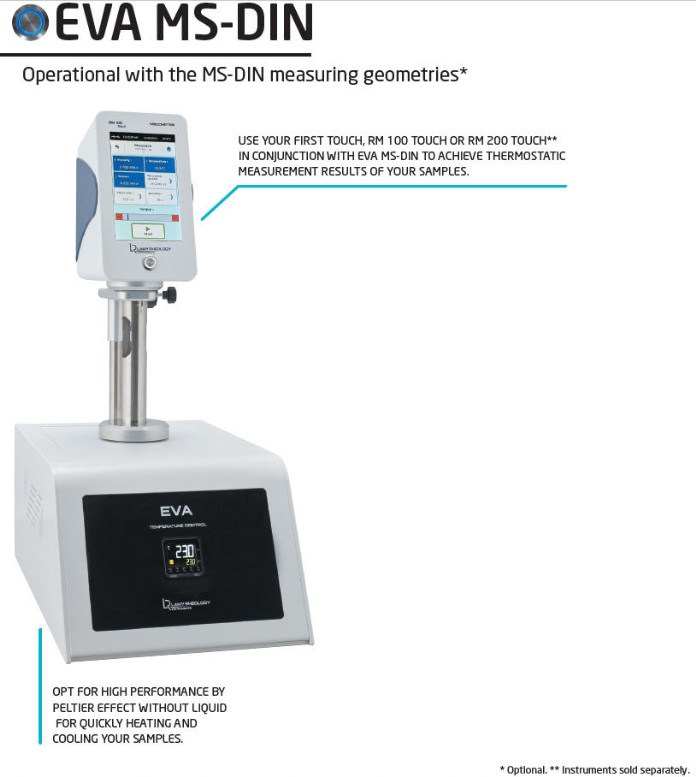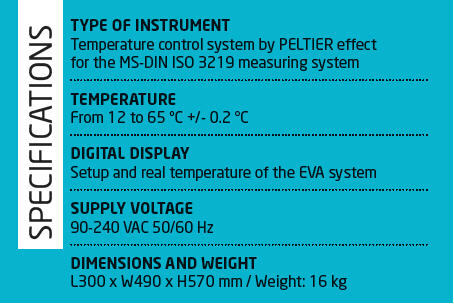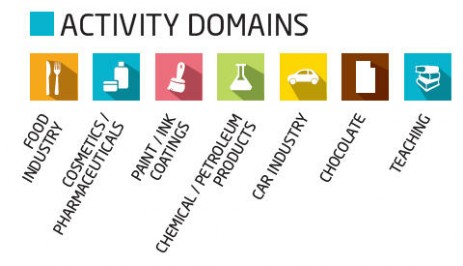 EVA MS-R
"Anchor" type
measuring system
.
The EVA MS-R system can accommodate 2 instruments allowing you to fully optimise your workspace.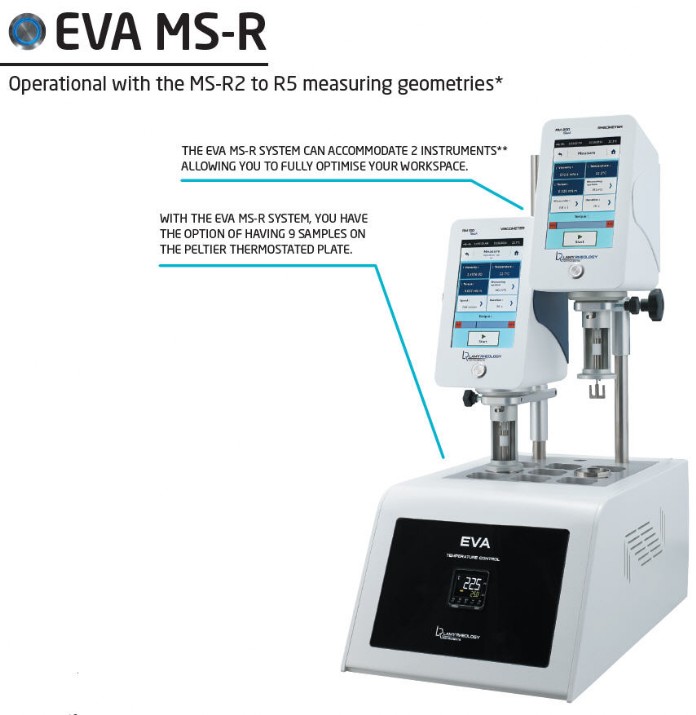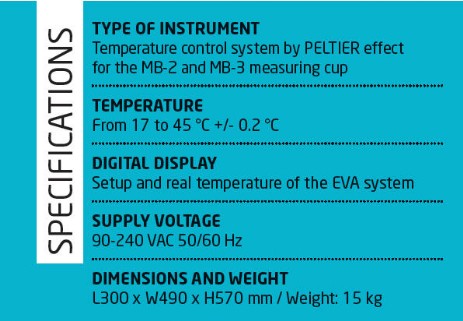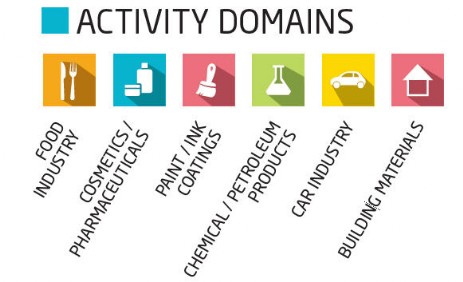 EVA LR
This system allows measurements according to the standard ASTM/ISO 2555.
EVA LR works with FIRST Touch, RM100 Touch or RM200 Touch.
SIMPLE AND EFFICIENT TEMPERATURE
REGULATION SYSTEM BY PELTIER EFFECT
WITH DIGITAL DISPLAY.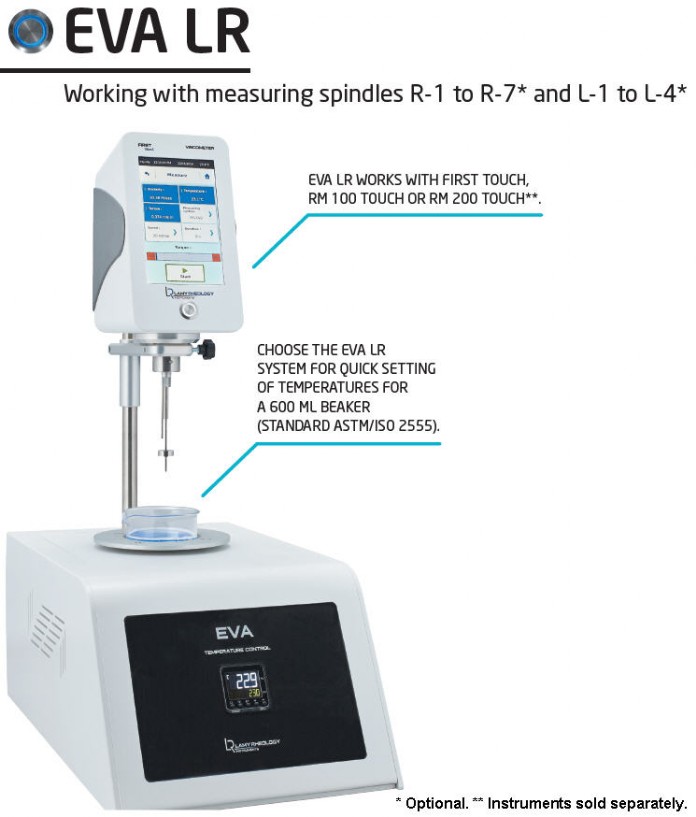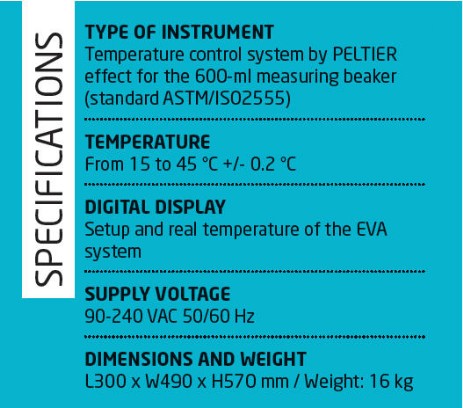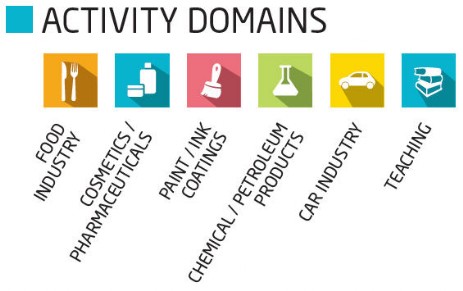 RT-1
Electric high-temperature oven
The RT-1 high-temperature oven can accommodate your FIRST Touch, RM100 Touch or RM200 Touch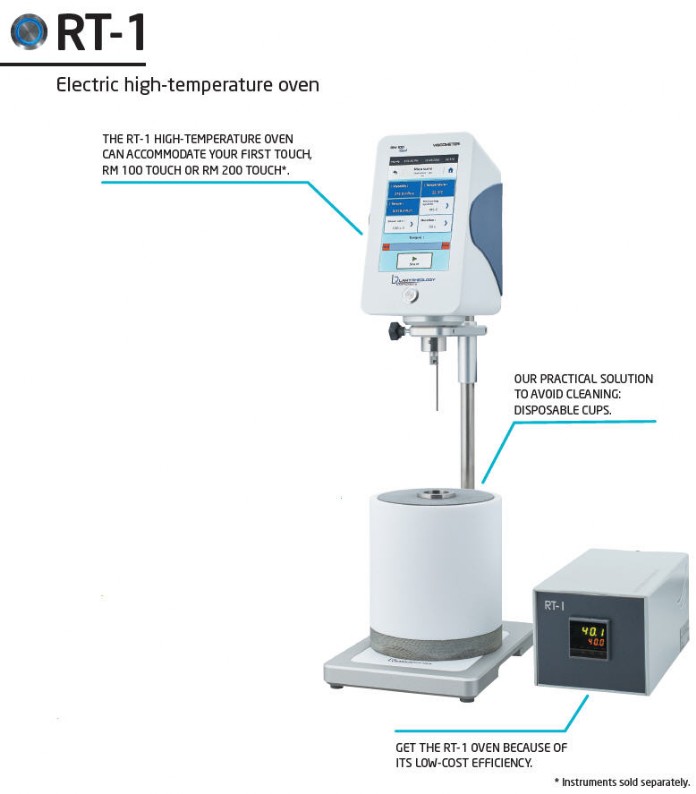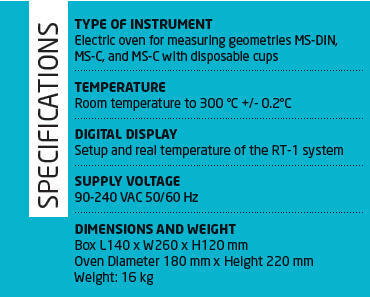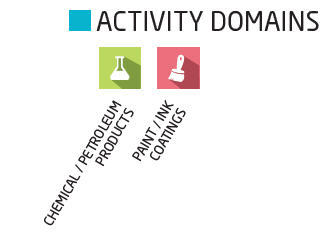 RT-3
High temperature electric oven with viscometer centring and adjustment
Pair your FIRST Touch, RM100 Touch or RM200 Touch to the RT-3 high temperature oven and carry out your measurements with precision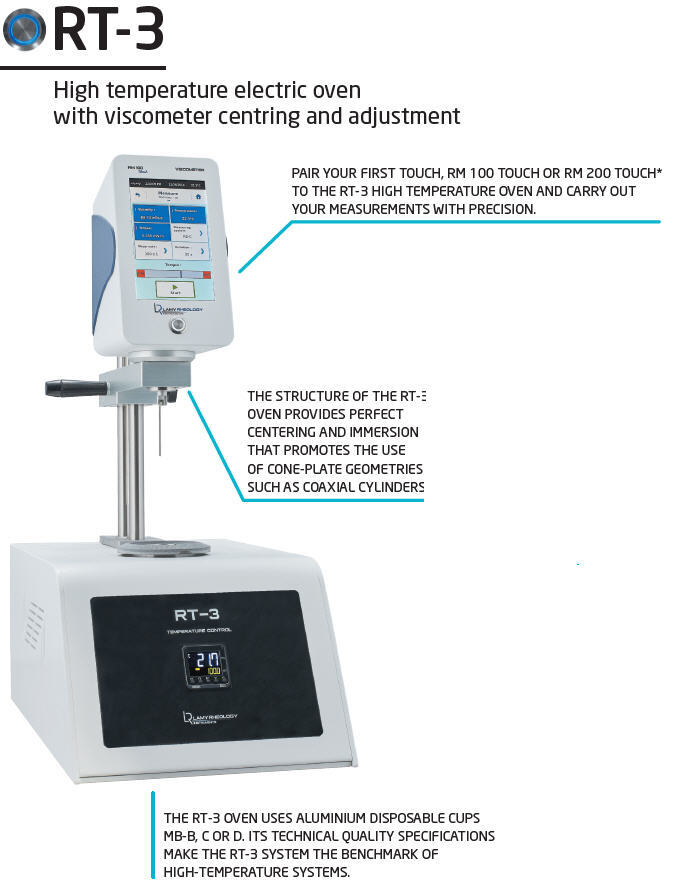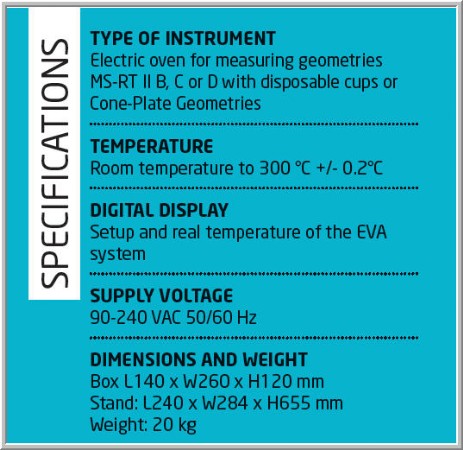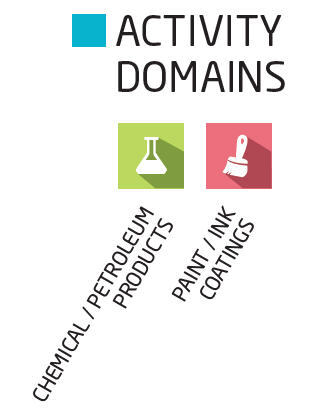 CP-1
Peltier effect Cone Plate stand
The CP-1 cone-plate stand gives you the option of pairing it with your FIRST Touch, RM100 Touch or RM200 Touch