Shaking Bath
Laboratory Product > Water Baths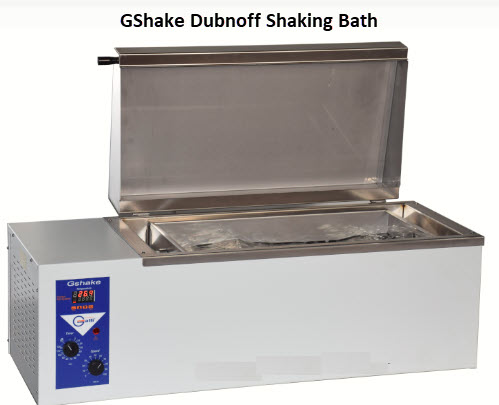 Thermostatic Reciprocating Shaking Baths GShake
Thermostatic Reciprocating Shaking Baths GShake by Galli,
ideal for Coagulation, Cytochemistry, Dialysis, Enzyme tests, Genetic, Hormone, Immunological studies, Incubation for microcentrifugation tubes, Molecular biology, Serological research, Thawing, Tissue culture, Virology, Water quality research, Metallurgical analysis, Copper strip erosion tests, …
• Outer body powder-free solvents painted

• AISI 304 stainless steel tank easy to clean

• Long-life, low-watt density heating elements
PLUS
• New professional lab equipment design.

• AG-System Control PRO: PID Digital Microprocessor, careful and sensitive.

• Range Temperature: from +5,0°C above ambient up to +99,0°C

• Timer 99h 59m integrated

• Safety independent thermostat Device

• Platinum temperature probe PT100 Class A

• Inner rack removable without tools, make easy cleaning.
AG-SYSTEM PRO
• Microprocessor Control Digital PID

• Dual display simultaneously displays the set temperature and the inner

• Platinum probe PT100 Class A
Standard Equipments
• 2 Shelves, removable and adjustable height

• 1 CE Conformity Certificate