Plastiform
Metrology > Precision 3D replicas for quality control
PLASTIFORM®
compounds are used to create high precision impressions.
Specially developed for industrial applications, they offer alternative and innovative solutions for metrololgy controls, quality controls and a whole host of other applications.
PRECISE : No dimensional shrinkage, micron accuracy
SIMPLE : With our mixing system Gun + Cartridge
FAST : Results in minutes
ECONOMICAL : Avoid expensive processes (destructive controls, dismantling, purchase of complex instruments...).
Take an impression of your parts to control any kind of form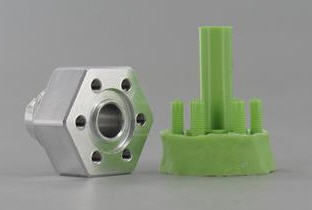 PLASTIFORM® products are now a benchmark in the most demanding fields : AERONAUTIC, AEROSPACE, DEFENSE, AUTOMOTIVE, FORMULA 1, WATCH INDUSTRY, COSMETIC, ENERGY, PRECISION ENGINEERING, MEDICAL AND PHARMACEUTICAL INDUSTRIES...
With some of the PLASTIFORM® products, it is now possible to easily inspect and measure
internal complex features
(thread, thread root, groove, radius…), by creating an internal complete impression.
It is recommended to choose a PLASTIFORM® combining the following characteristics :
- A Fluid initial consistency : These self-placing compounds will completely fill the internal form of the part, even the finest details.
- A Flexible or Semi-Flexible final hardness : The impression can be misshaped to be easily removed from the mould.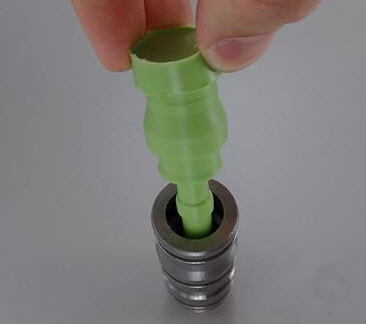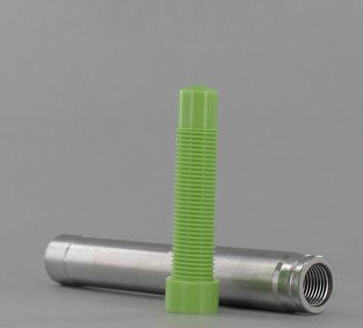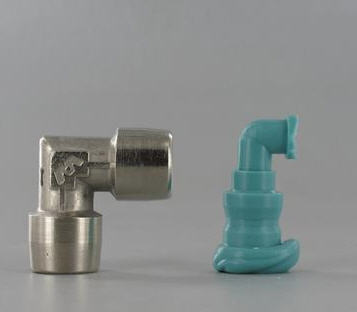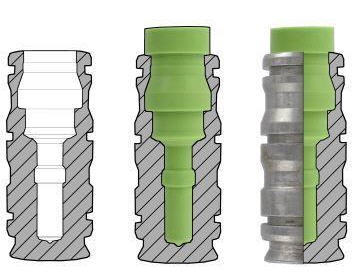 PLASTIFORM® has developed less liquid products, more suitable for taking a sectorial replica cast of
external complex forms
(T-slots, grooves, notches...).
It is recommended to choose a PLASTIFORM® combining the following characteristics :
- A Pasty or Putty initial consistency : They do not flow, and can be applied easily on vertical or overhead surfaces.
- A Flexible or Semi-flexible final hardness : The replica can be misshaped to be easily removed from the mould.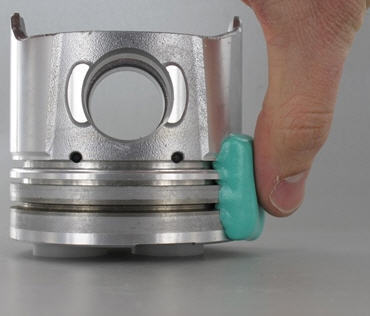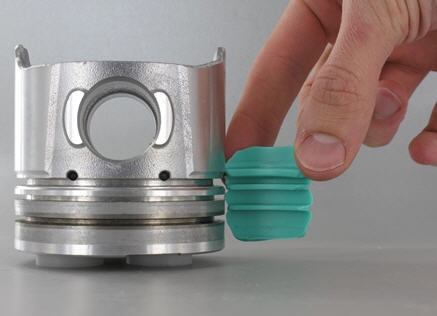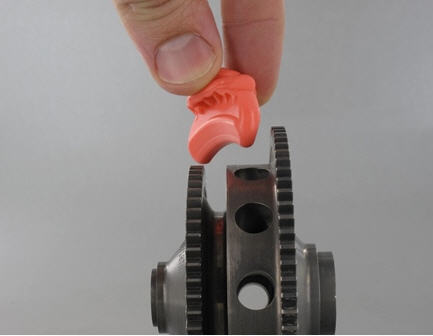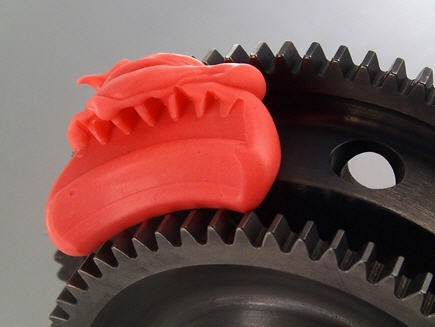 Thanks to the PLASTIFORM® Twin Blade Cutter, it is possible to create a cross section of the impression to control the features.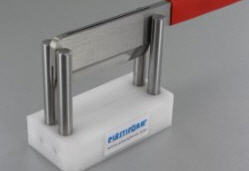 Some rigid products in the PLASTIFORM® range can be used for
Indirect Roughness Control Ra
.
When the surface Ra is ≥ 0,4 µm, the roughness can be measured directly on the cast using a surface meter, and the result is faithful to the original.
For a lower roughness, other inspection methods can be used, including laser metrology and interferometry.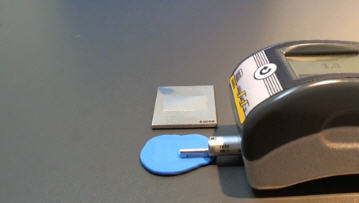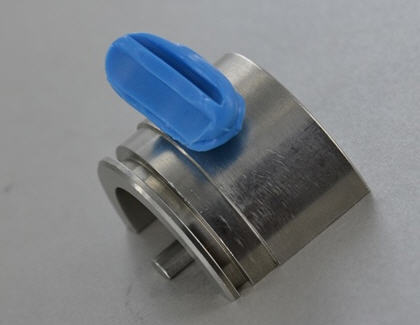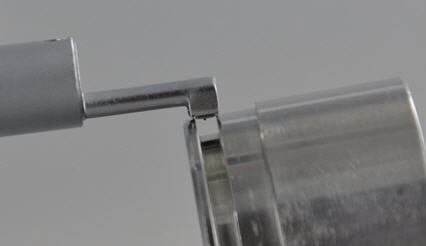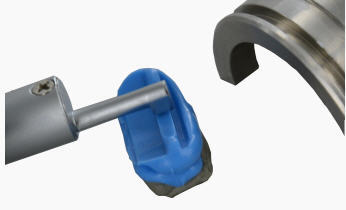 Impossible to reach features are no longer a problem, thanks to PLASTIFORM® impressions.
VISUAL CONTROL OF SURFACE
F
INISH
The E.S.A.D. has been specially developed for visual surface finish inspection.
Used by mould makers and polishers, the product accurately imitates all details, surface defects (tool marks, damages, fractures, pitting, striations...) and surface shape (flatness, waviness, curvature...).
The shiny black colour and the material properties ensure higher quality images, which are easier to visually inspect than the original surface
This process is also used for controlling inaccessible areas.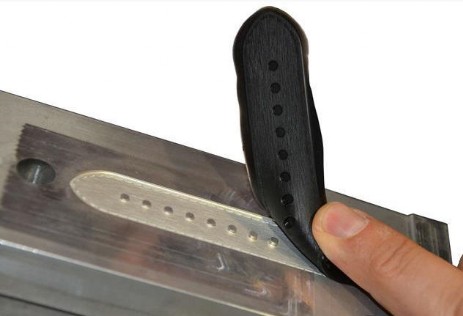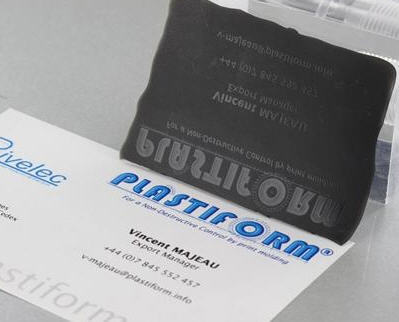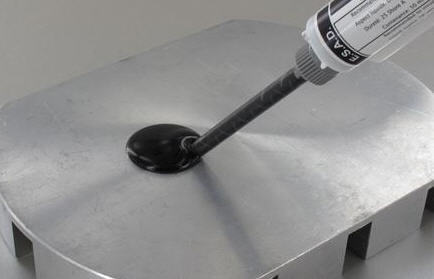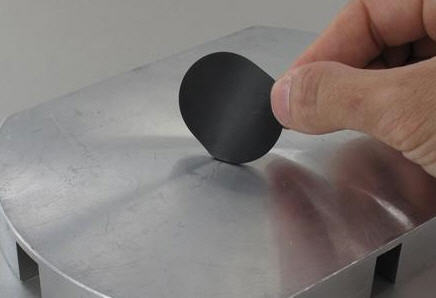 DN1 SURFACE CLEANER
The DN1 is a powerful surface cleaner and degreaser of the KRISTAL brand. It must be used before every impression to eliminate oils and greases on the surface.
It evaporates quickly, leaving a clean and residue-free surface.

Designation: DN1 Surface Cleaner
Ignition temperature : 200°C
Density at 20°C: 0,64 g/cm³
The 3S Release Agent is a siliconebased lubricant by KRISTAL.
It must be applied on a clean and dry surface before making an impression with a Resin product of the PLASTIFORM® range.
Resin impressions are very rigid, they need the 3S to be removed easily from their moulds.
Designation: 3S Release Agent
Volume : 400 ml
Type : Spray
Color : Colorless
Odour : Alcohol
Boiling point : -56°C
Flash point : < 18°C
Ignition temperature : < 300°C
Density at 20°C: 0,77 g/cm³
Mould releaste
Anti-Sticking agent