How doest it works ?
Transportation > Moisture, and Absorber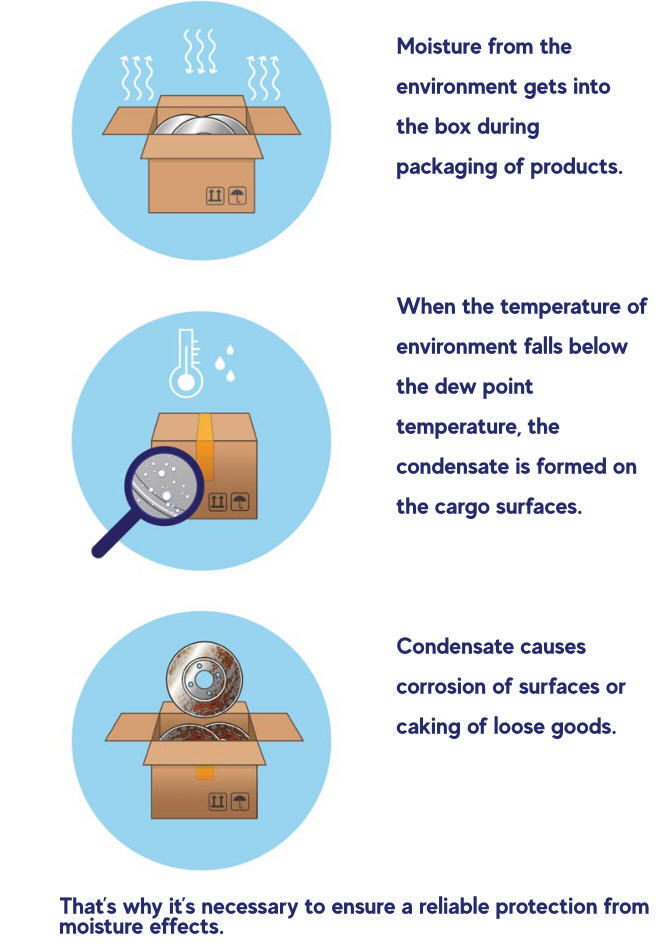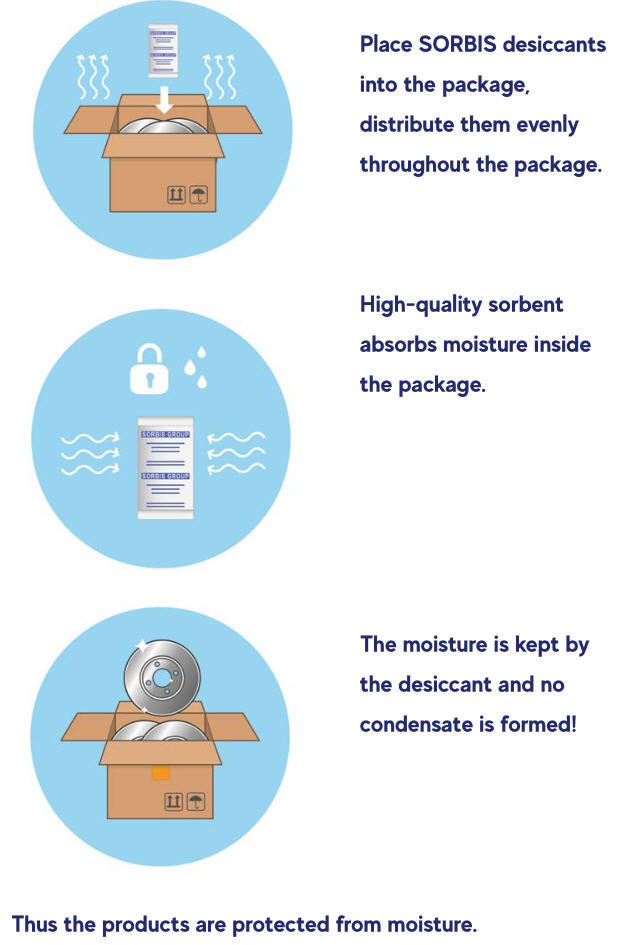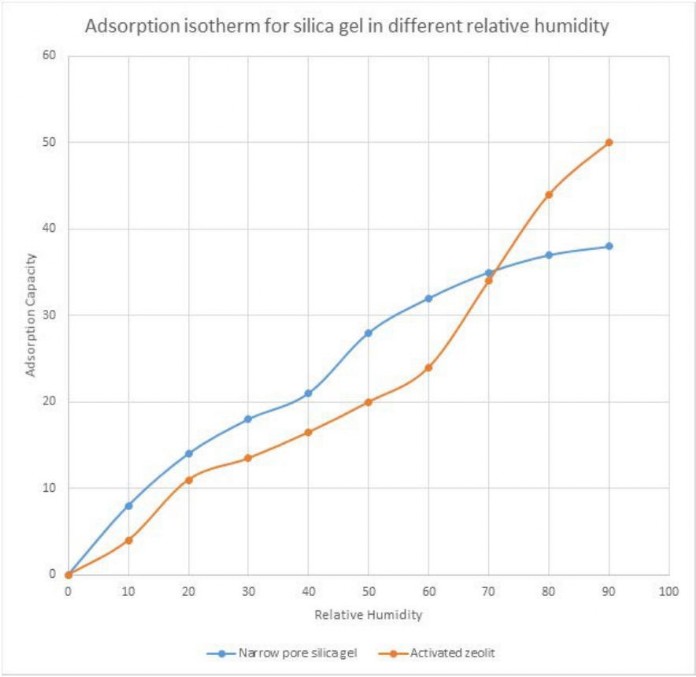 Absorption properties of silica gel and activated zeolite are quite similar.
Both
sorbents are good humidity absorbers at all levels of relative humidity.
However,
activated zeolite absorbs moisture better than silica gel at high relative humidity, while
silica gel shows best results at low humidity levels.
Given that the price of desiccants based on activated zeolite is lower by 10%, they
have the highest economic feasibility for protection of cargo from moisture effects.