New CS Series
Temperature > Calibration Sources
NEW CS SERIES TEMPERATURE CALIBRATION SOURCES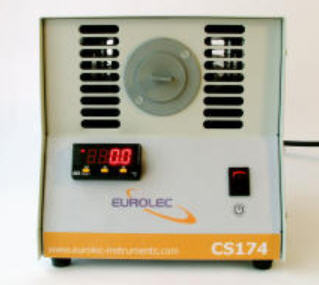 A simple to use, cost effective system for on site/laboratory calibration

of both contact and non-contact (infrared) thermometers,

to adhere to quality standards such as ISO9QQQ and HACCP.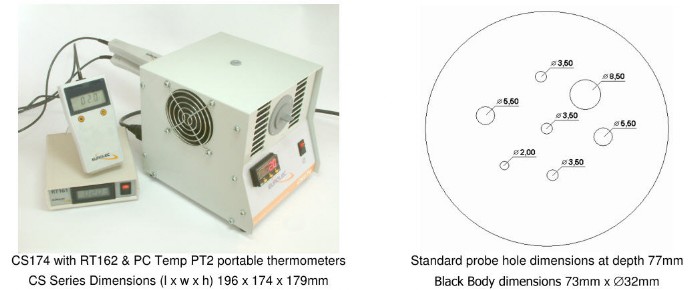 The CS Series comprises of three dry block "black body" sources for calibration with a temperature control system and a pocket for a reference thermometer. The CS Series uses a PID controller with platinum film sensor to achieve an accurate and stable temperature.

Model CS173 features a range of +30.0 to +200.0°C and models CS174 & CS175 feature a range of 40°C below the ambient temperature (approx. -20.0°C) to +85.0°C.

All models display temperature in °C or °F and include RS232 output as standard and option for USB.

In addition, all models feature a 2 position PrecisionAccuracyCheck (*PAC) function where the accuracy of the unit is confirmed at 2 preset points, by a key switch selection. A calibration certificate, traceable to national standards is supplied with all models.

For precision accuracy checking over an extended range, reference thermometers RT162 or PC Temp RT2 (0.01°C resolution) are recommended.

On request a calibration certificat is available.