PT1000
Temperature > T° Metering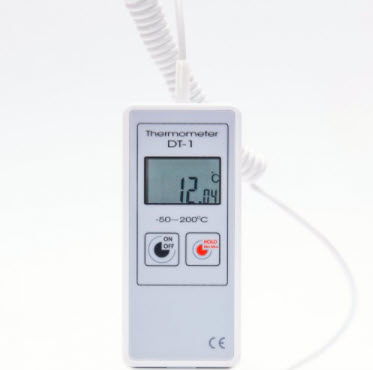 Laboratory Precision Hand Held RTD Digital Thermometer DT-1 (-100°C to 270°C)
Multifunction 0.01°C resolution temperature meter.
High accuracy food laboratory digital thermometer DT-1 can be used in food industry, research institutions and laboratories to control and measure temperature over the range of -100°C to 270°C with 0.07 °C accuracy.
Response time less than 5 sec.The device was made of ABS material.

Water liquid catering digital thermometer DT-1 is as standard supplied with permanently attached ST01-1100 food penetration sharp-tipped probe 3.3x100mm with PT-1000 sensor and a one meter length curly cable.
Probe easily lances semi-solid products such as fruits, vegetables and cheeses.
The probe can also handle liquid and air measurements. Other probe size, length available on request.
Pharmacy unversal resistance digital thermometer DT-1 features a easy to read display with max/min function, hold function and low battery indication. Battery included.

General purpose thermometer DT-1 can be manufactured with any of temperature platinum probe from our offer.
Other temperature probes available.

Features:
measuring in °C

resolution 0.01°C

display minimal and maximal temperature

low battery indication

high accuracy

PT 1000 sensor

hold function

simple and fast control
Specification
Sensor : platinum PT-1000
Temperature range : -100 ° C to 270 ° C
Operating temperature : 0 ° C to 40 ° C
Resolution : 0.01 ° C
Accuracy : from -10 ° C to 100 ° C: - / + 0.07;
from 101 ° C to 150 ° C :- / + 0.15
Measuring probe : standard diameter 3.3 mm, length 100 mm, other size on request
Maximum and minimum temperature : YES
Dimensions : 45 mm × 100 mm × 19 mm
Protection : IP65-electronics, IP67-probePower1x lithium battery 3.6V (1 / 2AA) included
Cable length : standard 1 m
Weight : 85 g
Operating temperature for cable and handle : 100 ° C
Hold function : YES
Available probes : Other resistance probes (
platinum-probes)
on request
Probe cover: sensor's cover material: acid-resistant steel SS 321
Response time : less than 5 seconds
Low battery indication : YES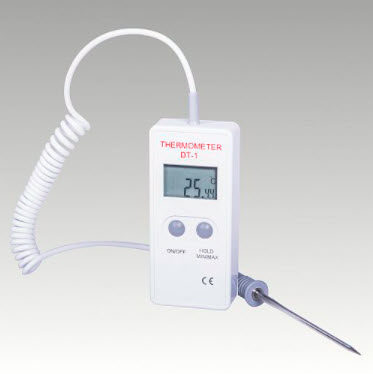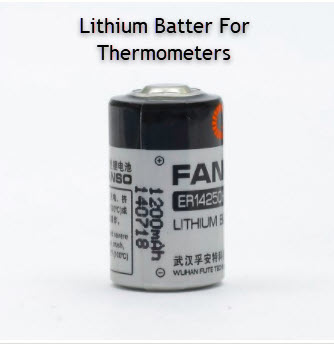 Other thermometer probes.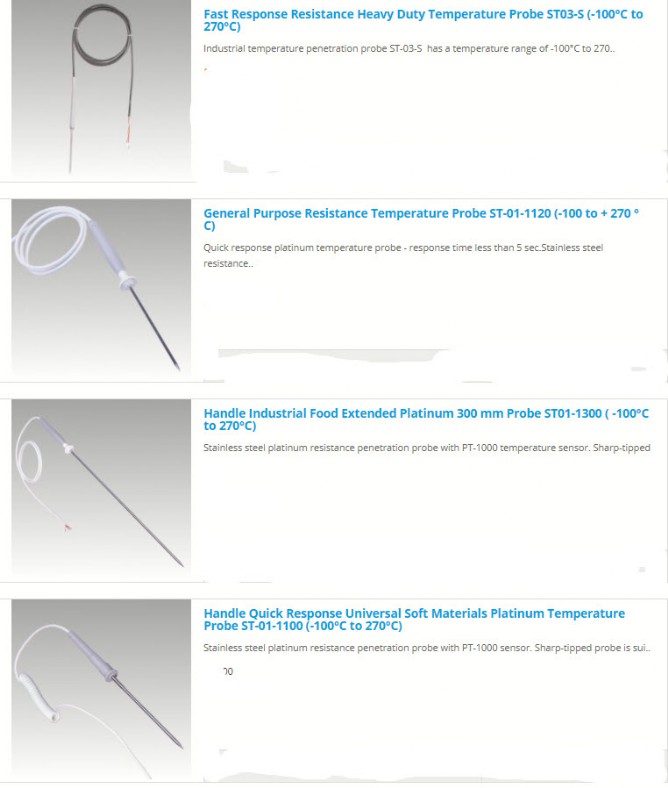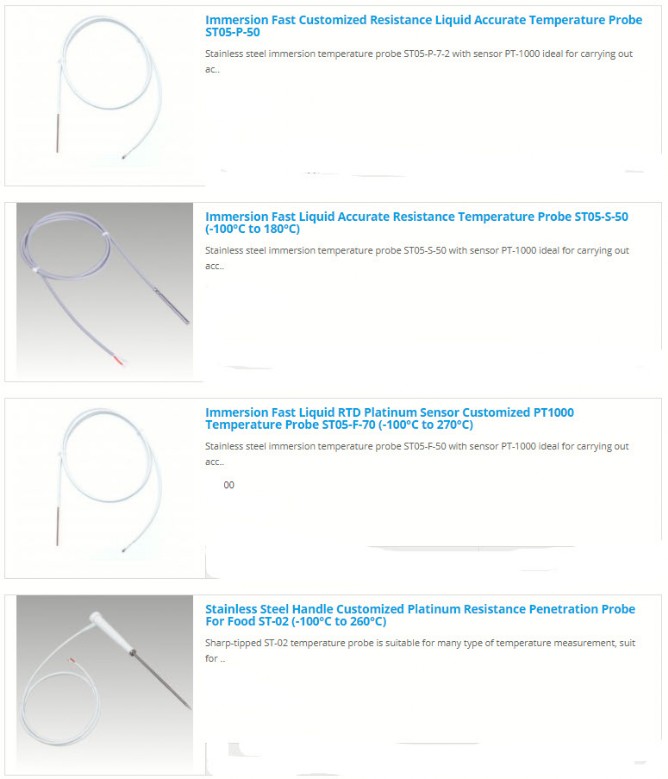 Applications
• Food Industry/HACCP
• Laboratory
• Engineering
• Chemical/Pharmaceutical
• Education
• Environmental
• Rubber/Plastics
• HVAC
• General Industry