Retail Point of Sale
Coatings & Industry > Color > Portable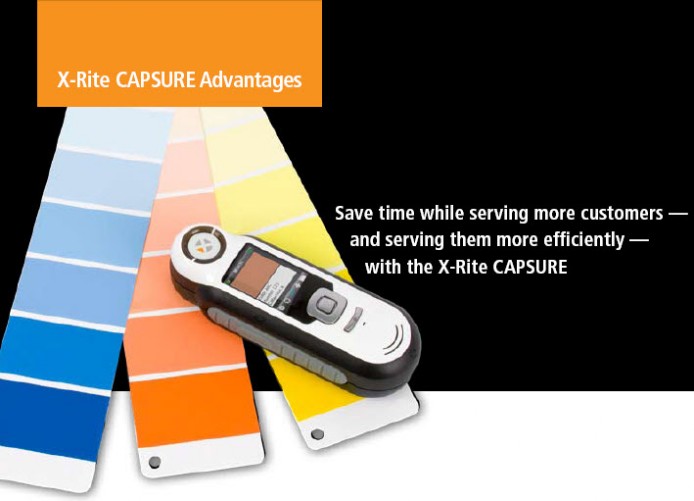 X-Rite CAPSURE™

Whether it's property owners buying paint to touch up weathered spots on their buildings or
interior decorators looking to match the hues of draperies, everyone starts with the same two
questions: what colour is this exactly, and how can I communicate with my paint stockists to
match and mix this colour?
The revolutionary handheld color measurement tool that accurately reads color on a wide range of surfaces and materials to produce a
precise match with any of thousands of colors from available electronic fan decks.
CAPSURE is lightweight and easy to use. With minimal
training, paint department employees can help customers identify colors on walls,
carpets, furniture, flooring, clothing — virtually any
inspiration object.
CAPSURE can also isolate colors within a multi-colored pattern for developing matching or complementary color palettes.
Color information can be recorded and saved for selecting accent colors or downloaded for in-store paint mixing.
The CAPSURE technology
expands color and appearance reality through accurate color representation, measurement and simulation through this portable,
easy-to-use device.
"Professional painters or interior decorators best serve their
customers by offering the capability to take reliable colour
measurements in remote locations on just about any surface
or pattern they encounter -- not just surfaces that are only
one colour, smooth and flat."
Key Features:
• Easy-to-Use. Intuitive, operable with minimal training with onboard tutorial
• Quick, Accurate. Preview samples before measurement; zoom in to manually select specific areas or automatically identify the
dominant shades from detailed and multicolored samples
• Comprehensive. Identifies colors from a wide range of surfaces, materials and fabrics, including accurate reads from
multi-colored patterns
• Portable, Convenient. Goes wherever you need to go; lightweight and powered with a USB rechargeable battery
• Saves Data, Saves Time. Stores up to 100 measurements and features a built-in microphone to create an audio record for each color
• Streamlines Color Selection. Proprietary, one-click color matching system accurately identifies color components, quickly cross check
the best matches between color collections
• Customer Friendly. CAPSURE provides color recommendations to aid in the customer selection and design process with Harmony
Palettes, Similar Colors and Color Navigation, ideal when searching for extra inspiration.
• Enhances Creativity. Allows recall saved colors to create custom palettes and merge choices with popular design applications
• Adaptable, Expandable. Unit can be updated with all the latest color collections; desktop software allows for easy synchronization
and addition of new collections
• Paint Mixing Option. Color selection can be custom-matched with a link to in-store paint mixing system
• Increased Customer Service. Less time is required for matching; portable units also ideal for rental, giving customers option to match
their own colors and return to store with data for custom paint mixing
• Includes your specific or a standard selection of paint fandecks
CAPSURE
Capsure also comes in a version with Bluetooth connectivity (available in compliant countries
only), making it even easier for you to connect with customers. With the Capsure™ Bluetooth®,
X-Rite's proven Capsure color measurement system can connect wirelessly with Apple,
Android, and desktop applications to give you a color management edge anywhere and
everywhere you need to be.
And you can make this technology exclusive to your business with
an SDK software development package that allows you or your partners to design your own
applications and integrate the features of Capsure over a Bluetooth® wireless link.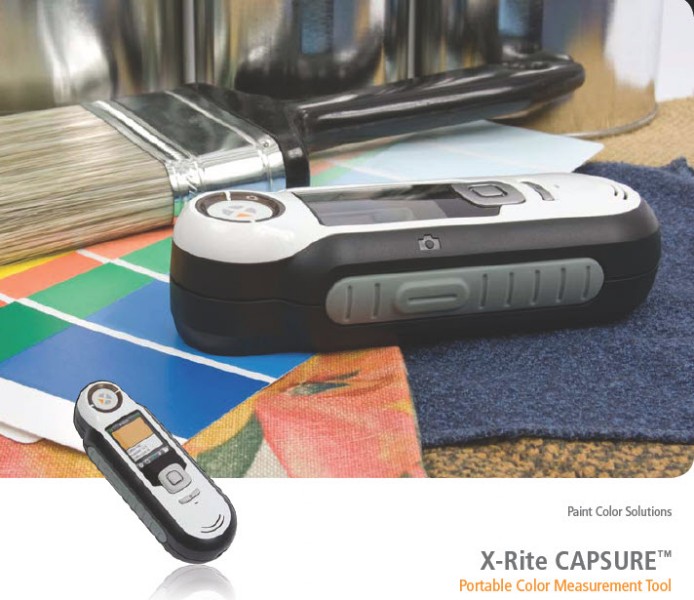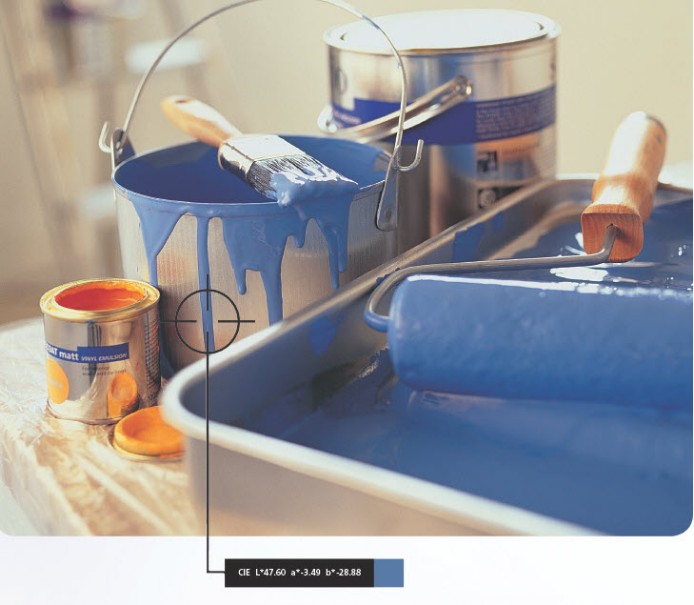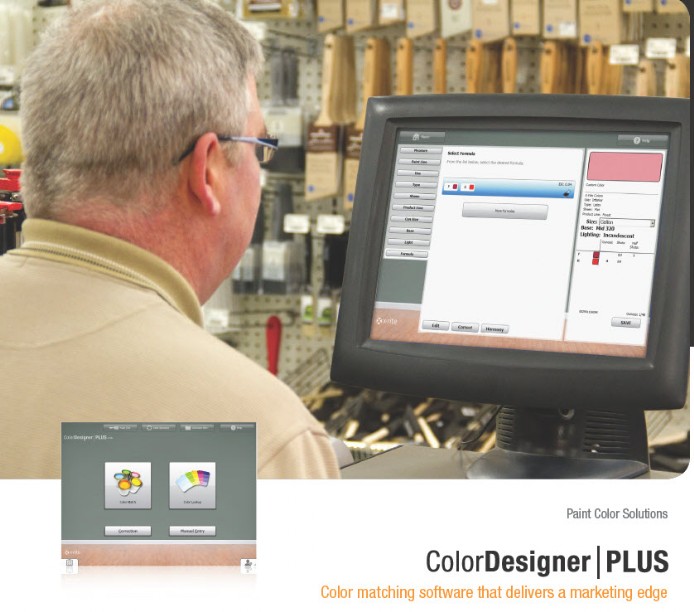 ColorDesigner® PLUS
ColorDesigner PLUS color matching software is a customer and retailer friendly package that produces
expert results in flexible, adaptable workflow format you can set up and use any way you need it.
ColorDesigner PLUS expedites and refines the paint selection process, eliminating wasted effort, needless
formulation errors and connects to any paint dispenser.
And it allows you to mix your customer's colors
in the paint product they want.
With one efficient package, your paint department becomes a color design center.
ColorDesigner PLUS manages details such as surface and paint finish details that may affect matching,
with built-in matching and color harmony technology that makes formulation automatic.
Key Features:
• Designed expressly for point of sales applications
• Simplify color searches and matching
• Easy entry of color information
• Choose additional or complementary colors without respecifying the initial color
• Adaptable user workflow
• Customize and save customer paint orders
• Minimize or eliminate formulation errors
• Develop immediate expertise
• Full Time field support