Color
Coatings & Industry > In-Line Measurement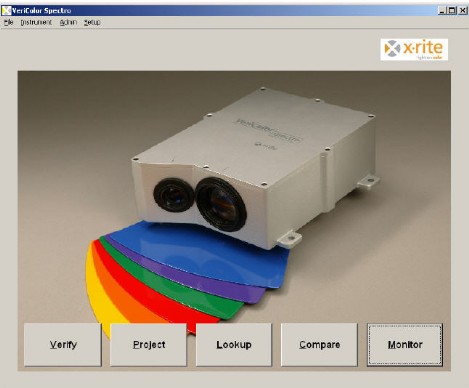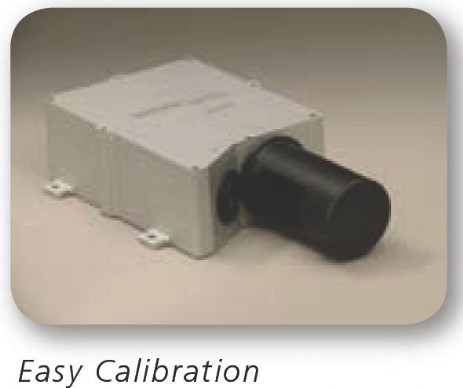 VeriColor Spectro
D
o you change production color frequently and/or face challenges with ensuring fast change-over times and minimal waste of expensive materials? By implementing the X-Rite VeriColor inline spectrophotometer, you can quickly and accurately determine colorant requirements, seamlessly communicating among formulation, production and quality control systems.
Traditionally, color measurement is performed offline at the quality control department. Vericolor Spectro revolutionizes this process by integrating a color measurement system directly Inline.

Accurate and affordable, the VeriColor Spectro is compact and durable, ideal for harsh industrial manufacturing applications.


No special lighting or shrouding is required with this all-inclusive solution, which excludes ambient light.



You will improve quality control and reduce operating expense with this cost-efficient, in-line non-contact color measurement solution that provides absolute spectral and colorimetric data for process control.

It is easy to set up and manage and enables color control in real time to contain and eliminate color problems without disrupting production

VeriColor Spectro Advantages
• High Spectral Resolution. True 31-band spectrophotometer provides
absolute color data across the visible spectrum at 10 nm intervals
• Industrial Hardened. Lab-grade performance in a robust industrially
hardened design, NEMA 4 / IP67 rated, that withstands shock, vibration
and thermal variation
• Patented Technology. Allows accurate in-line capture of color data in
the presence of depth variation and dramatic changes in ambient light
• Flexible. System interfacing for PC or PLC based operations
• Intuitive. Includes easy to use windows based Set-Up and Monitoring
Software with real-time visual monitoring and trending graphics
VeriColor Spectro Benefits
• Monitor, control and log color
during production — in-line,
real time
• Analyze and contain color
problems — make corrections
without stopping production
• Minimize scrap cost — detect
and correct before generating
excessive waste
• Insure consistent color quality,
all the time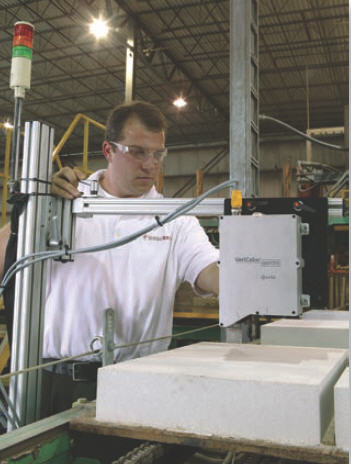 Performance Specifications :
Warm-Up Time 2 – 3 minutes typical at 23° C
Measurement Time 750 ms
Cycle Time 1 sec. (time interval between measurements)
Ambient Light Rejection 3000 Lux
Short Term Repeatability 0.03 avg, / 0.05 max ΔEab (20 measurements at 3 sec. intervals on a
white ceramic tile)
Long Term Repeatability 0.15 avg, / 0.20max ΔEab (over the calibration interval)
Inter-Instrument Agreement 0.30 avg., 0.5 ΔEab max. based on 12 BCRA Series ll tiles
Calibration Interval Validation recommended – 30 days / 50,000 measurements (whichever
comes first) More frequent verifications may be required if cleanliness
of the system is not maintained.
Measurement Range 0 to 150% Reflectance
Spectral Range 400 nm to 700 nm
Spectral Interval 10 nm measured, 10 nm output
Product Life 5 years minimum
LED Life >10,000,000 measurements
Operational Random Vibration IEC 60068-2-64 - 1g rms 20-2000 Hz.
Operational Shock IEC 60068-2-27 - 30 g amplitude 11 ms duration any axis
General Specifications
Instrument Type Spectrophotometer
Geometry 0/30° , 30/0°
(results based on 0/30°)
Monochromator Dual beam, 31 channel
Light Source Full System LED
Measurements Size 1" at 4" nominal to
measuring surface
Measuring Distance 4" nominal to measuring surface
Acceptability to Variation in
Depth of Measuring Field :
+/- 0.20 inches
(maximum 0.2 ΔE)
Operating Temperature Range 0 - 50°C (32 - 122°F)
(performance based on
10 – 50°C )
Operating Humidity Range 0 - 85% relative,
non-condensing
Storage -20°C – 70° C
Operating Voltage 24 volt DC +/- 2.0 v
Communication I/O RS-232,RS-485, PLC discreet
Functional Size 3" x 6" x 9"
Weight 2.81kg
Mounting Requirements Manual Fixture
Enclosure Designed to meet NEMA 4 / IP56
Environmental
Usage Indoor Only
Altitude 2000 m
Pollution Degree 2
Over Voltage Category II
Safety Compliance
Underwriters
Laboratories
UL 61010-1
Canadian
Standards Assn.
CSA 22.2
No. 1010.1-92
International
Electrotechnical Committee
IEC (EN) 61010-1
System Components
• VS-410 VeriColor Spectro Spectrophotometer
• Calibration tube
• Interface cables
• Windows-based setup and monitoring software
• Operation manual
Options

• 1, 3, or 10 meter extension cables
• Environmental enclosure (PN# VS410-801), includes
• Mounting stand (PN # VS410-800), includes:
Stand with X, Y, Z and angular measurement control

Tree light with Red, Amber and Green LED visual displays