Powder Coatings Oven
Laboratory Product > Heating
Laboratory Oven for Powder Coatings
Construction
Automatically controlled oven door
The oven shuttle opens and closes automatically, which always gives the same opening and closing procedure.

There is also a manual function for the oven door, so it can be closed and keeps the temperature when the oven is not in use.

Frequency converter to control air-flow

The fans is controlled by a frequency converter which makes it possible to totally control the air-flow.
PLC-operation
T
he oven is operated by a PLC-unit for total control of the automatic operation. Temperature, time and error messages are showed on a display.

It is also possible to change the PID-values.
Service door
A service door is placed on the back of the oven, for easy and fast repairing inside
Function
How the oven works
Set the right time and temperature. Then hang the sample (see pict. 2 next page) on the shuttle and press start.

Now the sheet is fed in to the oven, the timer starts and the curing process starts.

When the time is up, the test sheet comes out automatically.
Advantages
It keeps a very steady temperature which gives good uniformity of the curing.

The opening is very small and the isolation is good.
It rises very fast in temperature and it keeps the temperature steady even if the oven door is open.
The automatically controlled opening- and closing of the shuttle gives all the tests the same conditions, which gives very equal test results.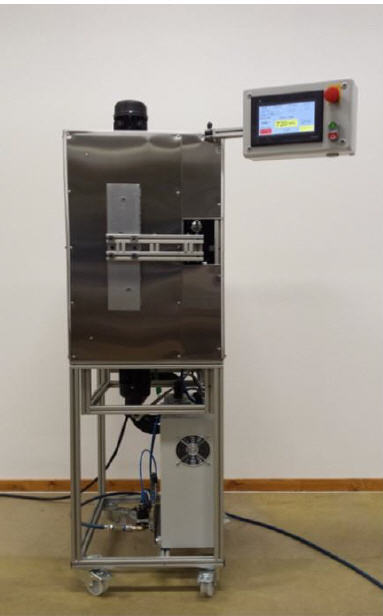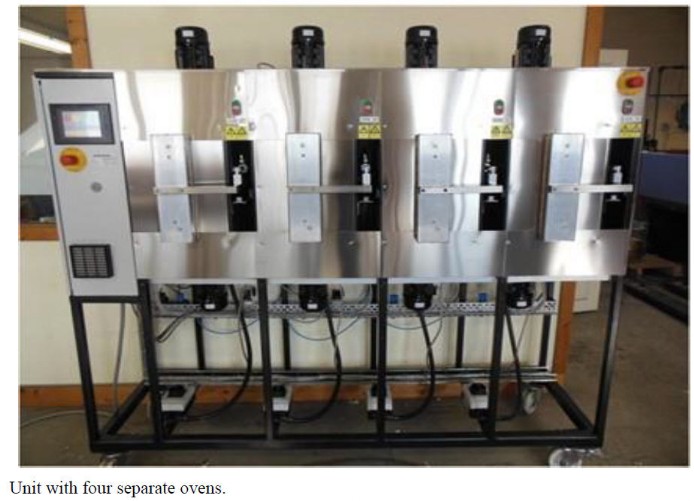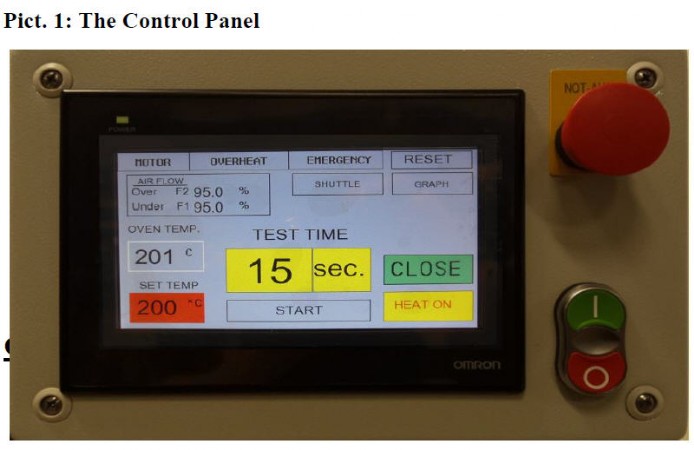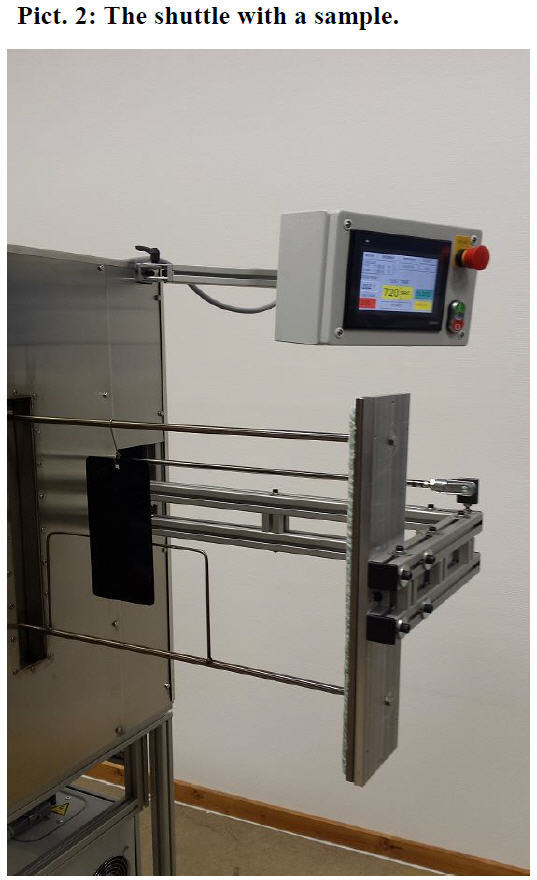 Separate frequency converters to control the air-flow for upper- and lower heat. Thermocouples to measure upper heat, lower heat and for overheat protection. The temperature regulator is controlled by the PLC.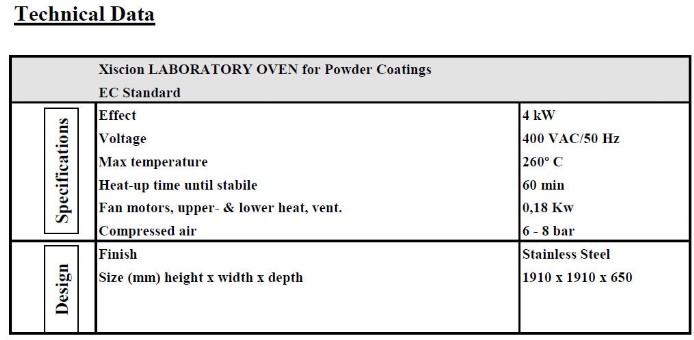 Available options for the oven :
Omron 8,4" screen with Product/Recipes Pre-Setting function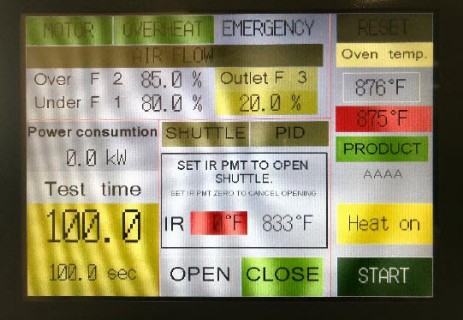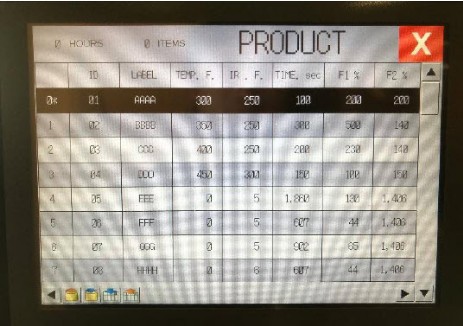 How do you know the curing temperature of your sample?



Paper thermometers make it easy!
Find out instantly the maximum temperature reached by your samples.