PT1000
Laboratory Product > Electric Thermometer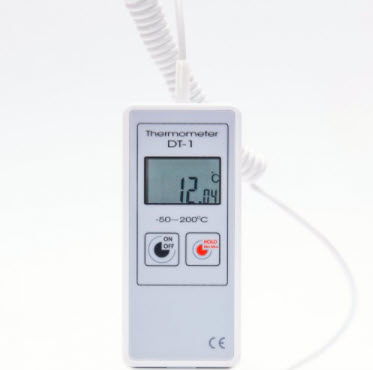 Laboratory Precision Hand Held RTD Digital Thermometer DT-1 (-100°C to 270°C)
Multifunction 0.01°C resolution temperature meter.
High accuracy food laboratory digital thermometer DT-1 can be used in food industry, research institutions and laboratories to control and measure temperature over the range of -100°C to 270°C with 0.07 °C accuracy.
Response time less than 5 sec.The device was made of ABS material.

Water liquid catering digital thermometer DT-1 is as standard supplied with permanently attached ST01-1100 food penetration sharp-tipped probe 3.3x100mm with PT-1000 sensor and a one meter length curly cable.
Probe easily lances semi-solid products such as fruits, vegetables and cheeses.
The probe can also handle liquid and air measurements. Other probe size, length available on request.
Pharmacy unversal resistance digital thermometer DT-1 features a easy to read display with max/min function, hold function and low battery indication. Battery included.

General purpose thermometer DT-1 can be manufactured with any of temperature platinum probe from our offer.
Other temperature probes available.

Features:
measuring in °C

resolution 0.01°C

display minimal and maximal temperature

low battery indication

high accuracy

PT 1000 sensor

hold function

simple and fast control
Specification
Sensor : platinum PT-1000
Temperature range : -100 ° C to 270 ° C
Operating temperature : 0 ° C to 40 ° C
Resolution : 0.01 ° C
Accuracy : from -10 ° C to 100 ° C: - / + 0.07;
from 101 ° C to 150 ° C :- / + 0.15
Measuring probe : standard diameter 3.3 mm, length 100 mm, other size on request
Maximum and minimum temperature : YES
Dimensions : 45 mm × 100 mm × 19 mm
Protection : IP65-electronics, IP67-probePower1x lithium battery 3.6V (1 / 2AA) included
Cable length : standard 1 m
Weight : 85 g
Operating temperature for cable and handle : 100 ° C
Hold function : YES
Available probes : Other resistance probes (
platinum-probes)
on request
Probe cover: sensor's cover material: acid-resistant steel SS 321
Response time : less than 5 seconds
Low battery indication : YES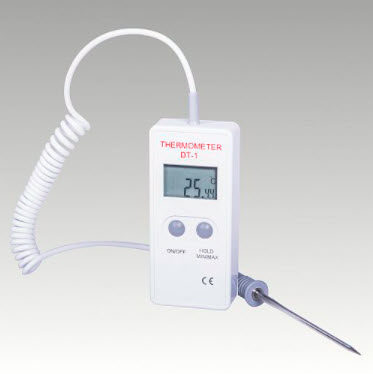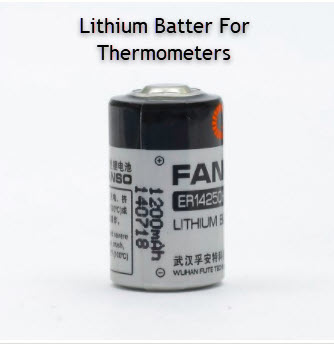 PRO-COM SERIES THERMOMETERS & PROBES

A range of professional, compact, lightweight thermometers and probes provide a choice of specifications to suit many different applications.
See the details for the various models below:





PTPC Temp PT1


Compact high accuracy portable PT1000 thermometer.
Ideal for lab. and higher accuracy food applications.
Requires PT1P probe.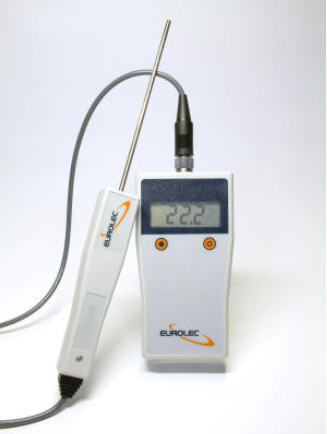 PC Temp PT2


Compact high accuracy portable PT1000 thermometer with integral general purpose probe.
Ideal for lab and higher accuracy food applications.
System accuracy of +/- 0.2C between -30 & +100C.
Supplied complete with UKAS traceable calibration certificate.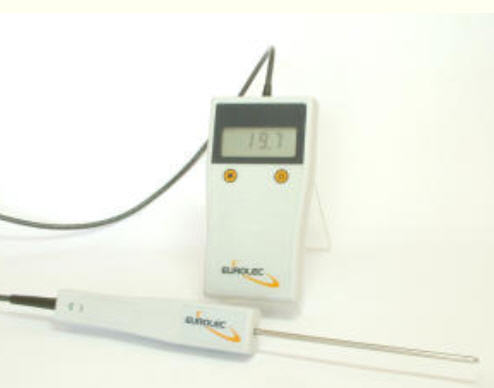 All models feature
• Attractively styled, strong, lightweight moulded plastic case
• Hygienically smooth, splashproof surfaces.
• Backlit display.
• High accuracy - ambient operating temperature 0 to 50°C.
• Auto switch off and Low battery indicator.
• Compact Size: 124 x 66 x 23 mm.
• 9v MN1604 (PP3 battery).
• Battery life > 350 hours.
• 2 year warranty.


Applications
• Food Industry/HACCP
• Laboratory
• Engineering
• Chemical/Pharmaceutical
• Education
• Environmental
• Rubber/Plastics
• HVAC
• General Industry



1 Stated accuracy for PC Temp PT2 is the system accuracy.
Model is supplied complete with UKAS traceable calibration certificate.

Accessories: System calibration certificates traceable to UKAS; THCC executive style carrying case; THFB protective rubber boot; THCCS carrying pouch with belt clip; Probe wipes.


On request a calibration certicate is available.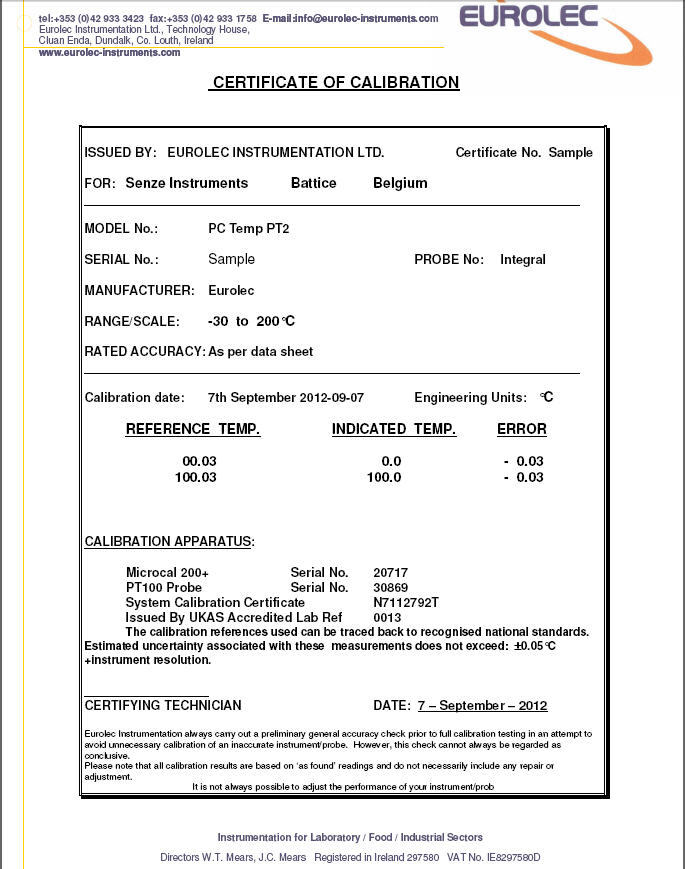 GMH 285-KB
Alarm thermometer with 3.5 mm jack socket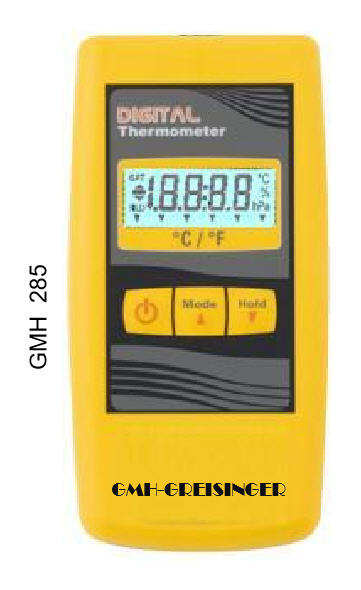 GMH 285-KB
Alarm thermometer with 3.5 mm jack socket, without accessories
Features:
High precision, alarm, backlight and many other features characterize this device as a true all-rounder.
The alarm function additionally allows for acoustic monitoring of the set temperature boundaries.
The serial interface in combination with GAM 3000 can be used for switching additional alarm devices or realizing basic control processes.
Application:
Highly accurate measurements over a large measuring range in liquids, soft media, air/gases. Used for e.g. measurement in agriculture, quality control, laboratory, food production, etc.
Different alarm settings :
no alarm monitoring




alarm monitoring via display, interface and sound (Buzzer)




alarm monitoring via display,

interface, no sound (Buzzer)



Specifications:
Measuring range: -200.0 °C ... +400.0 °C
Accuracy: (at nominal temperature = 25 °C)
Device: ±0.1 °C ±1 digit (at range from -100.0 … +200.0 °C)
else ±0.1 % of m.v. ±1 digit
Measuring frequency: 2 measurements / s
Display: 4½ digit LCD display (13 mm) with additional segments,
widearea backlight, duration can be adjusted
Nominal temperature: 25 °C
Working temperature: -25 ... +50 °C
Storage temperature: -25 ... +70 °C
Power supply: 9 V battery (included) or additionally supply
socket for external 10.5-12 V DC supply.
(suitable power adapter: GNG10/3000)
Battery life:
Current measurement: < 0,20 mA (battery lifetime with alkaline battery more than 1500 hours!)




Backlight: <5 mA, if 'BAT'-warning is active it gets automatically switched off



Housing: impact-resistant ABS, membrane keypad,
transparent panel, integrated pop-up clip for
table top or
suspended use
Dimensions: 142 x 71 x 26 mm (H x W x D)
Weight: approx. 170 g (incl. battery)
Scope of supply: Device, battery, manual
Accessories and spare parts:
GAM 3000
Art. no. 6 01132
Switching module for devices of the GMH3xxx series with alarm output
ST-R1
Art. no. 6 01066
device protection bag with cut-out for probe connection
GKK 252
Art. no. 6 01056
protective case with foam lining for universal use (235 x 185 x 48 mm)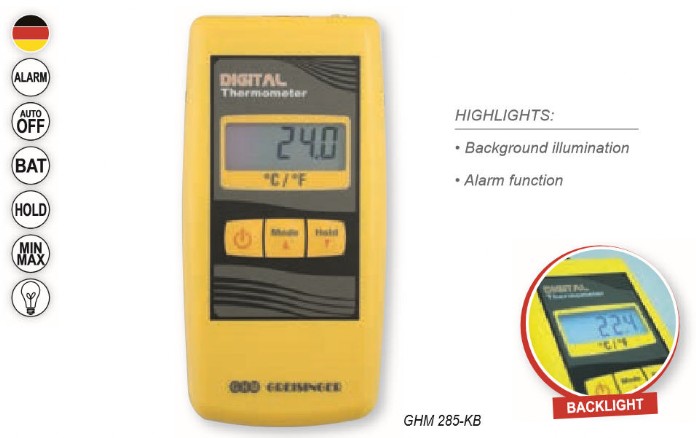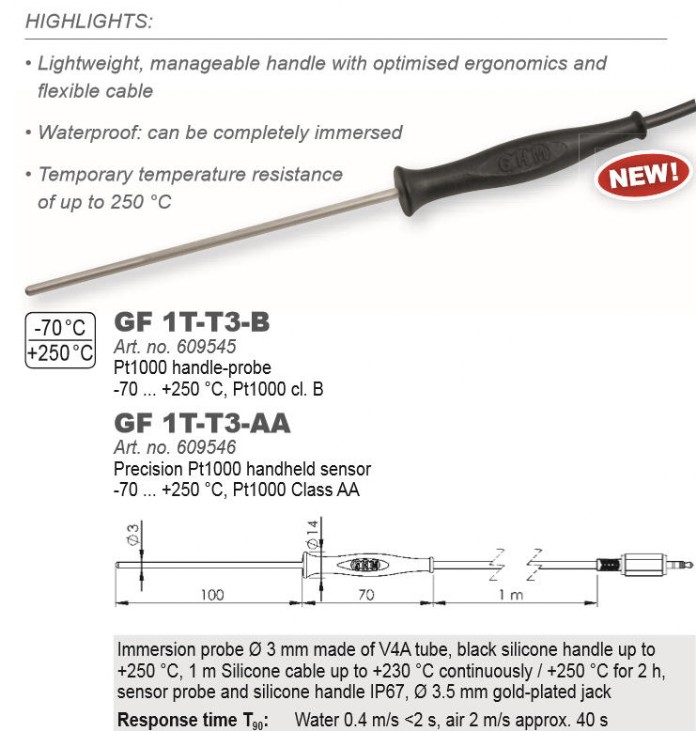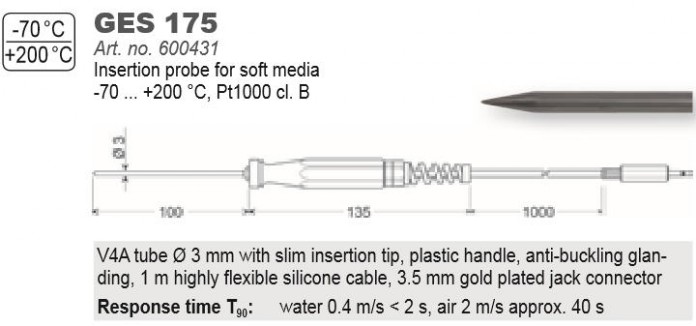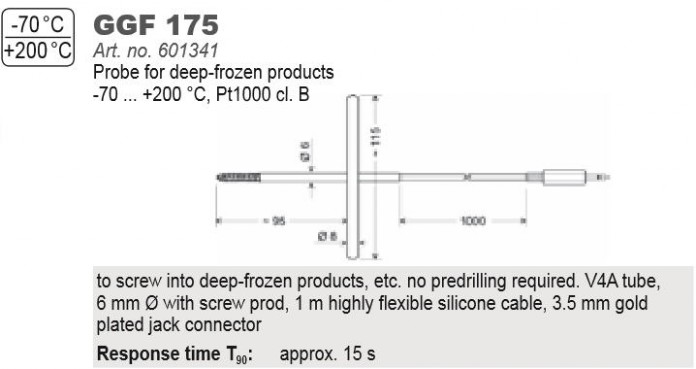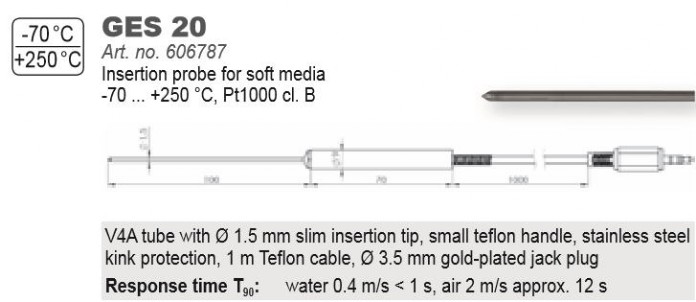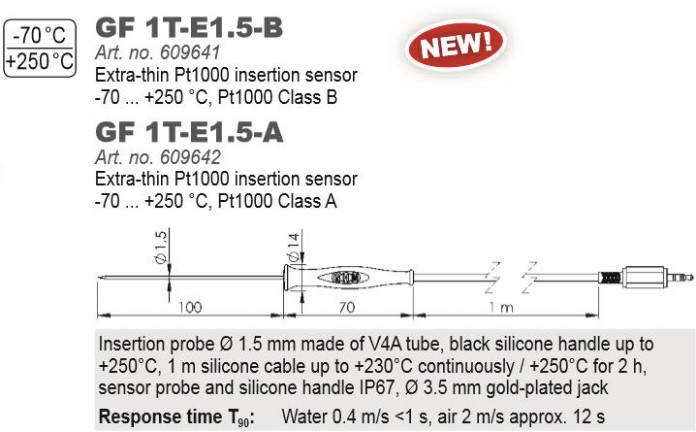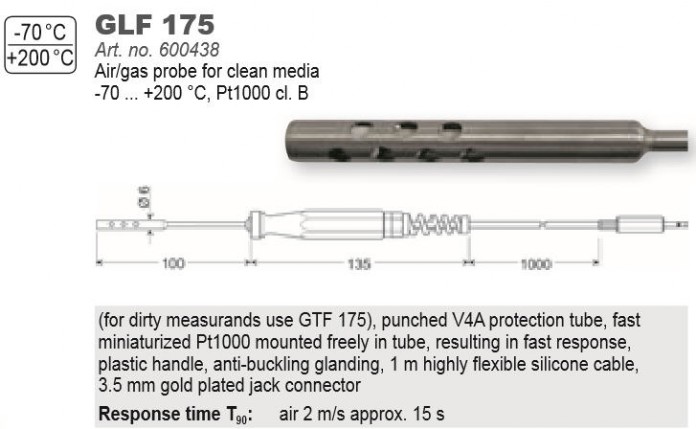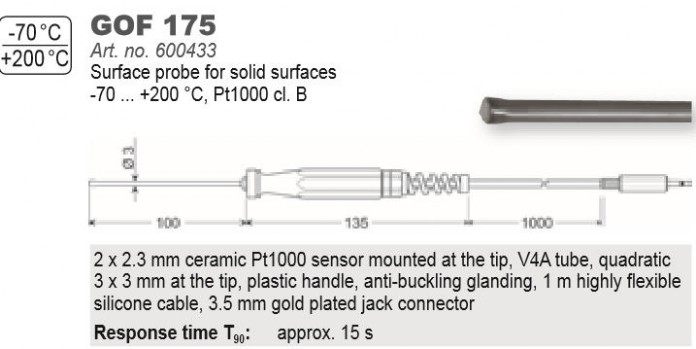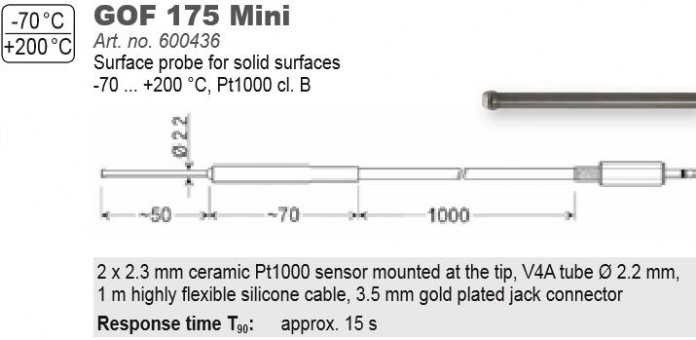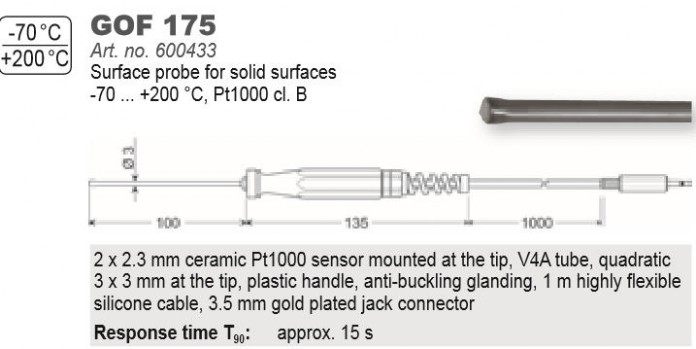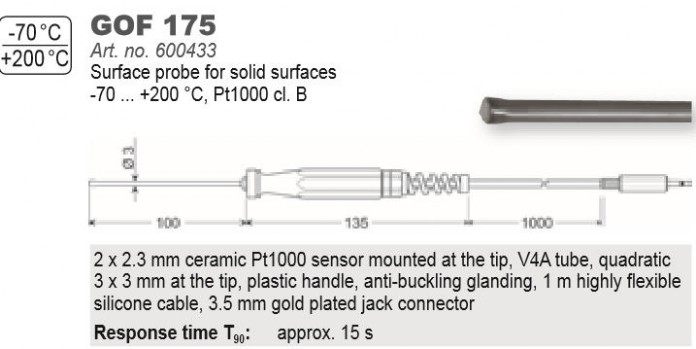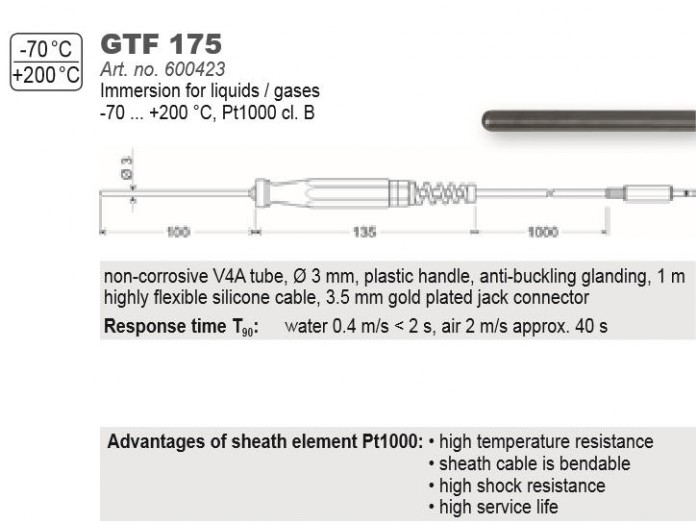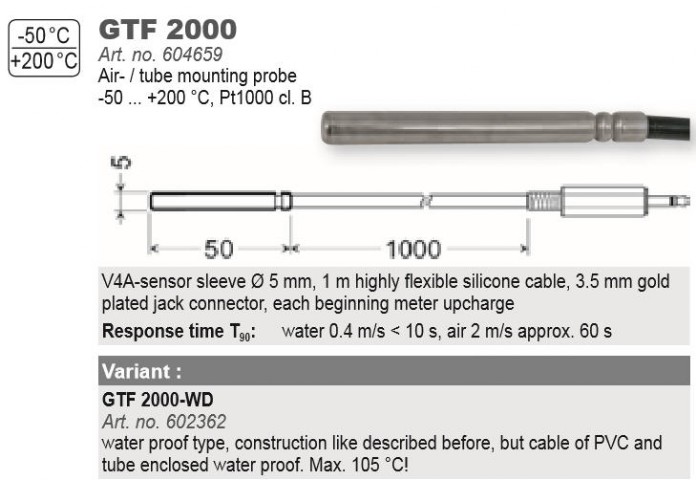 GAM 3000
Product-ID: 601132
Switching module for the GMH 3xxx-series with
alarm
General:
The GAM 3000 is an alarm or control output for the de
vices of the GMH 3xxx-series with alarm output function.
The GAM 3000 is controlled via the serial interface of the
GMH 3xxx. The setting of the alarm/switching limits are
carried out the GMH 3xxx as usual.
You can choose between
2 different switching modes
:
- Alarm output:
Relay switches when the measuring value is no longer within the min / max alarm limit values or an error state occurs at the set channel.
- Control output:
In this case the min / max values are not used as alarm points but as on/off switching points. In case of an error state the relay switches in its preferred state "off".
The desired switching function can be selected via an externally accessible miniature switch.
Specifications:
Power supply:
220 / 240 V, 50 / 60 Hz
Switching
output:
controlled power socket, selector
switch to choose switching state
normally-open or normally-closed
Switching power:
10 A (ohmic load)
GMH-
connection:
GMH 3xxx interface and supply
(integrated power supply 10.5 V / 10
mA) via 1 m cable each, permanently
connected to GAM 3000.
Dimensions:
(controller) 112 x 71 x 48 mm
(H x W x D)