Digital Roughness Testers
Coatings & Industry > Material properties > Roughness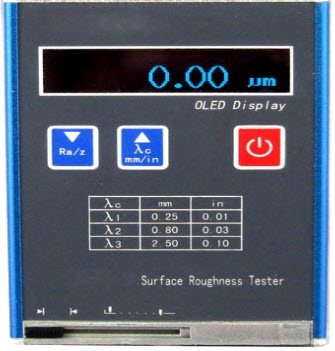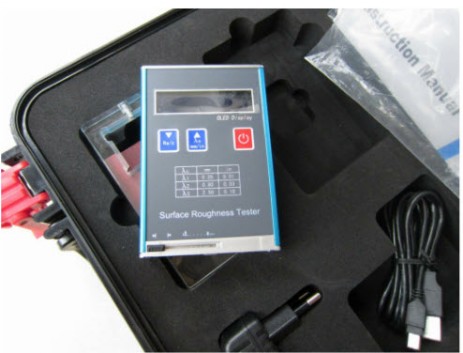 KR 110

Features:
Pocket-size & economically price;

Useing the high speed microprocessor DSP;

Using the OLED screen,bright and without visual angle

Data ourput USB port

Large measuring range suitable for most materials

Measures flat,outer cylinder and sloping surface

Both Ra and Rz parameters in one insrument

Works on 3.7V rechargeable lithium-battery,work while charging

Real time battery indicator
Roughness parameter Ra, Rz
Units µm / µinch
Measuring range Ra: 0.05-15.0 µm
Rz: 0.1-50,0 µm
Cut-off lengths 0.25mm, 0.8mm, 2.5mm
Filter 2CR
Functions Dynamic display during testing,
sound signal start-test-ready,
auto-off 90 seconds,
back-light LCD
Calibration By CAL function (on keypad)
Min. curvature of 40mm diameter (V-grooved base) cylindrical surface
Tracing length 6 mm
Tracing speed 1.0 mm/sec
Accuracy Conforms to ISO Class 3
Pick-up stylus Piëzo-electric
Tracer tip Diamond, radius 5 µm ±1 µm
Operating temperature 0°C - 40°C
Power 3.6V / Li-ion batteries low battery indication
Charger 6V DC
Dimensions 110mm x 70mm x 24mm
Weight 200gr
Standard Delivery
Main Unit KR-100




Specimen Ra




Charger




USB Cable




Instruction manual




Suitcase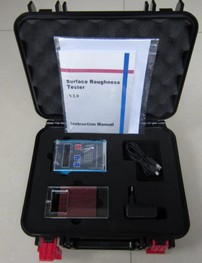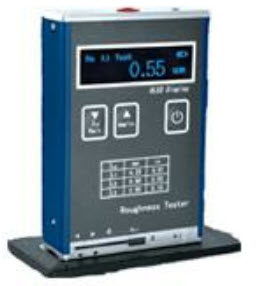 NEW Palmtop Roughness Tester
LITEsurf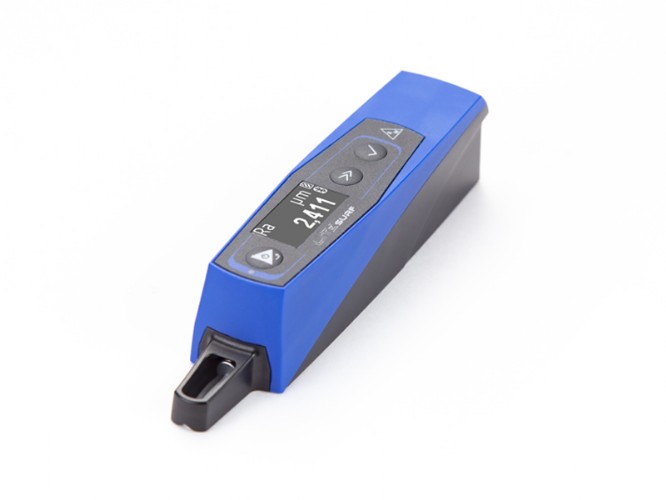 LITEsurf
Palmtop roughness tester
The new LITEsurf roughness tester was born from the forty-year experience that SM has in measuring and designing roughness tester for production areas.
This is why we know well what are the characteristics that are really necessary for an instrument of this family that has to go to work there right with you: compactness, robustness, ease of use and clarity of the results, these are the characteristics that they will make LITEsurf the ideal partner for roughness characterizing on your parts.
Are you considering buying a new palmtop roughness tester?
We accept the challenge, because we are sure that the new LITEsurf roughness tester is a step forward compared to the other opponents!
FEATURES:
Measurement range 250 um (+ 50 um -200 um)
Resolution 0,001 μm
Cut-off lenght 0,25 – 0,8 - 2,5 mm
Cut-off number Selectable from 1 to 5
Traverse lenght Up to 17,5 mm
Pick up Optical, it can be rotated of 90° for lateral measurements
Measurement parameters 81 roughness parameters
8 Parameters ISO: Ra, Rq, Rt, Rz, Rc, Rmax, RSm, RPc,
MOTIF: Pt, R, AR, Rx, Ppc
Unit of measurement Millimeters and inches
Interface
OLED graphic display and 3 waterproof membrane buttons
Languages Italian, French, English, German, Spanish, Portuguese
Memory Up to 18000 measurements with only parameters
Up to 30 measurements with graph
LITEsurf roughness tester,




USB battery charger,




USB cable,




8 mm diameter end-plug for connection to stand,




roughness sample,




plastic case,




User Manual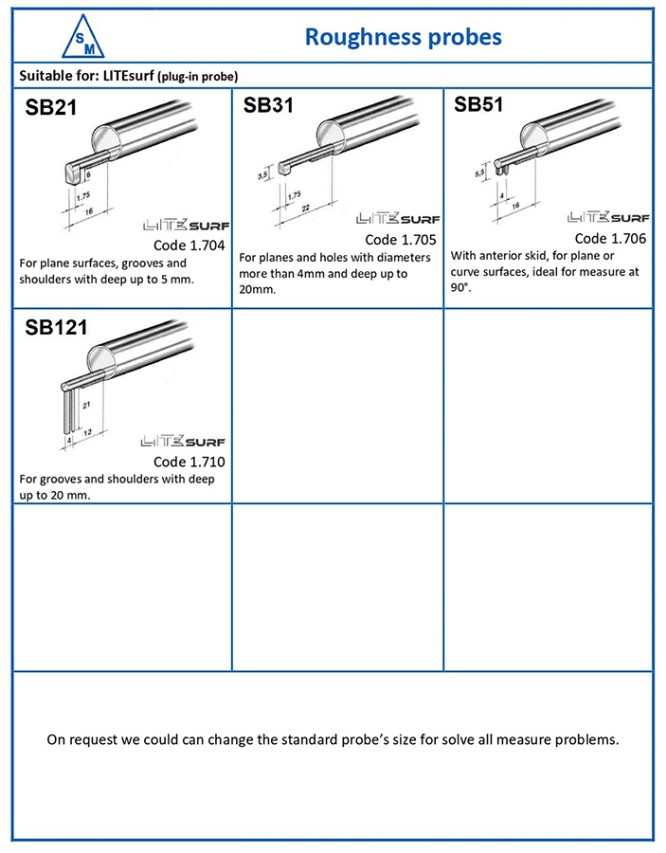 We give you 5 good reasons!
Connectivity:
Today technology allows us to share information quickly and easily, can your new roughness tester do it? The new LITEsurf, thanks to the integrated Bluetooth and USB connection, allows you to connect the smartphones, tablets and PCs in an intuitive and fast way, then sharing information with the rest of the world.
Flexibility:
you want, with a single instrument, to measure zones horizontally, vertically, up / down or sideways, many will answer you impossible, but LITEsurf can do all this. Through the probe rotatable laterally by 90 ° and to the balanced and preloaded sensor, each area of the piece can be measured.
Robustness:
A robust palmtop roughness tester with few plastic and a lot of metal? Difficult to find on the market you will think. But is not so! The LITEsurf has a light alloy body machined from solid combined with a PC / ABS body that guarantee high rigidity with high impact resistance. The tool that is not afraid of the bumps and accidental falls inevitable in normal use in production.
Reporting:
Do you need to generate customized reports with company logo, description, notes and even a photo of the measured detail and save them in a standard format such as in PDF or Excel for easy sharing and archiving? Many will offer you additional paid software and perhaps not so flexible; LITEsurf by connecting to an external device such as your Smartphone or tablet on which the free "Roughness studio base" APP is installed, can do all this with ease.
Battery life:
How often are battery-powered devices discharged just when they are needed? We as you know it well, for this reason a sophisticated charge management system has been integrated into the LITEsurf which performs a full charge in 50 minutes, guaranteeing 10 hours of work and at least 300 roughness measurements. Don't you have this time? Just give us 3 minutes of charge and we guarantee you to perform at least 20 measurements.
The LITEsurf is charged via the same cable and charger that you use to charge your Smartphone or Tablet (USB type C), a nice simplification!
The instrument can analyze surface features along with dimensional ones, thanks to the interchangeable styluses for both roughness and profilometry.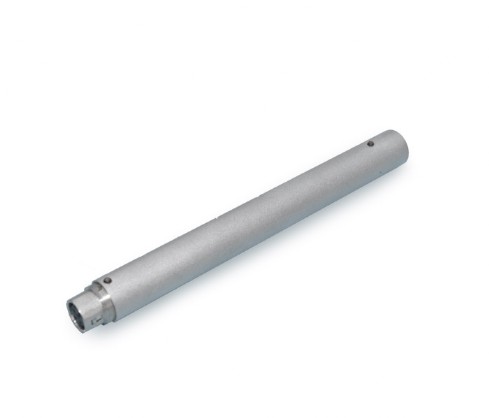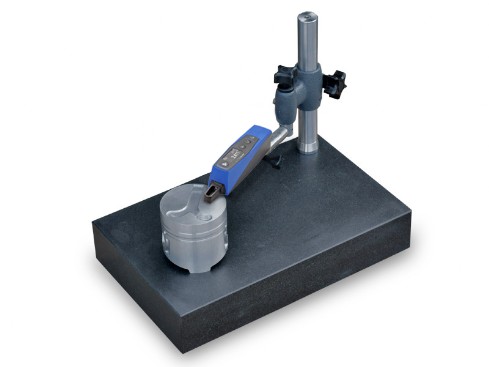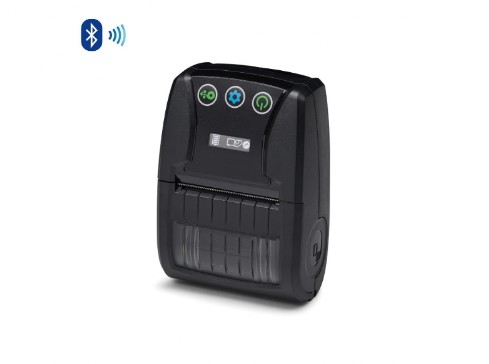 LITESurf Roughness Studio Application Software Premium Version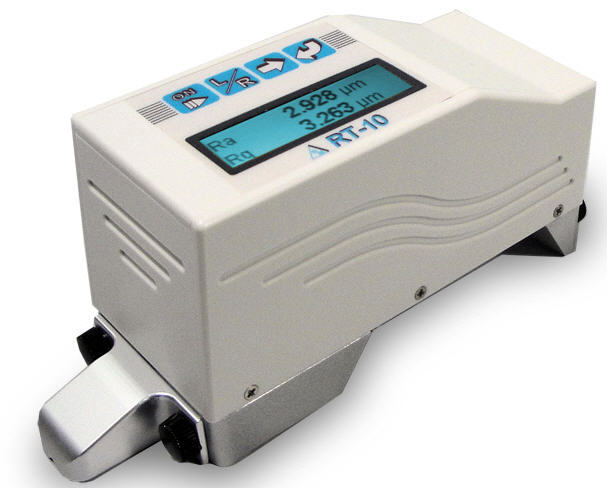 The portable RT-10 PLUS palmtop roughness tester, permits the evaluation of the most important roughness parameters directly on the production site, offering, in a compact package, the advantages of being easy to carry, simple to use and reliability of measurement.

Designed for use on the shop floor, it is shielded against external agents by a special protective membrane. It may measure in difficult positions, including when held in the hand, in the vertical traverse position.

The RT10 Plus (code 1.101) roughness tester features a plug-in connector that allows to interchange the pick-up, thus being able to take measurements on all types of surfaces, by simply mounting the most suitable pick-up.

| | |
| --- | --- |
| Measurement range: | ±200 μm |
| Resolution: | |
| Cut-off lenght: | 0,25 – 0,8 - 2,5 mm |
| Cut-off number: | |
| Traverse lenght : | |
| Pick-up: | Inductive, it can be rotated of 90° for lateral measurements |
| Measurement parameters: | (Ra, Rq, Rt, Rz, Rc, RSm, Rmr- Pt, R, AR, Rx) |
Measurement parameters:

11 parameters

(Ra, Rq, Rt, Rz, Rc, RSm, Rmr- Pt, R, AR, Rx)

LCD, 2'' graphic display and 4 waterproof membrane buttons

Italian, French, English, German, Spanish, Portuguese

RT10 roughness tester, 110-230V battery charger, adjusting walls, 8 mm diameter end plug for connection to stand, roughness sample, Case, User Manual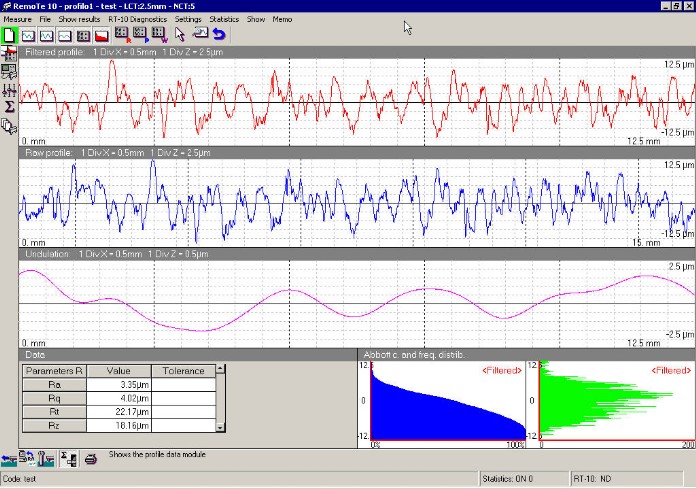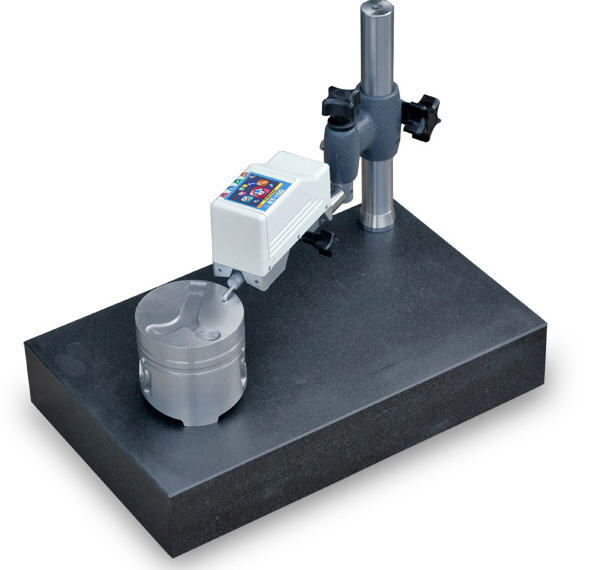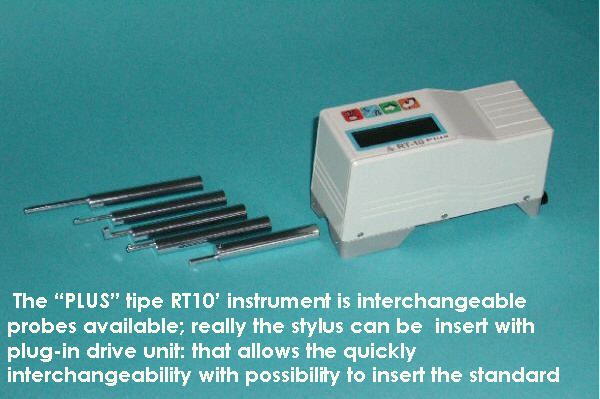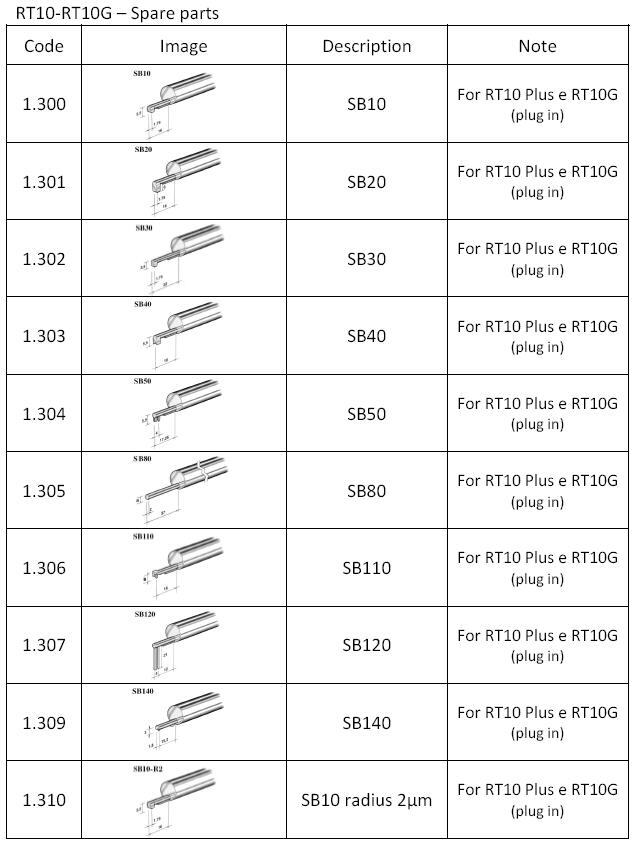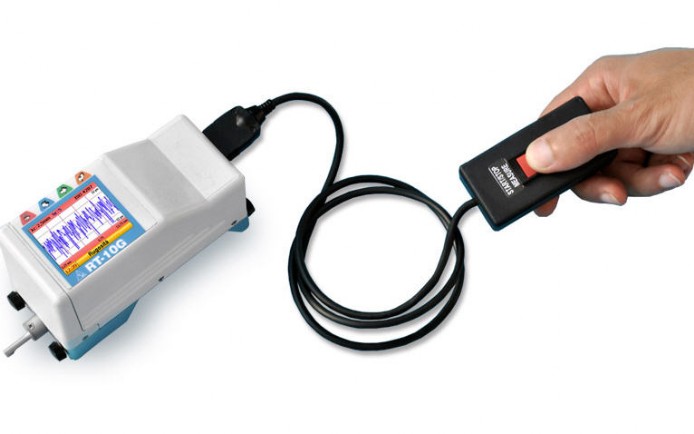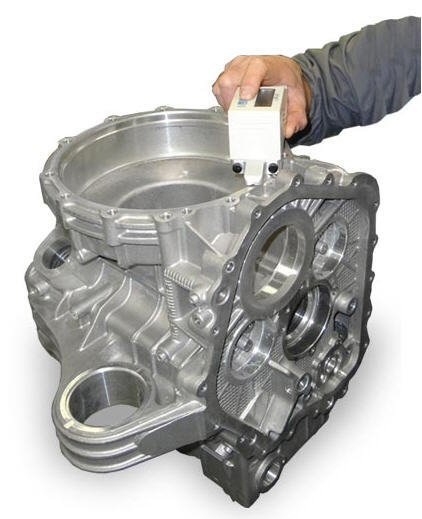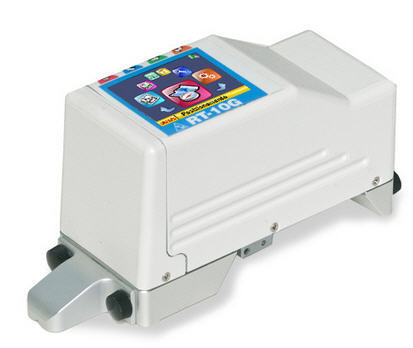 RT10G
RT10G roughness tester was born from the success obtained by RT10; easy to handle and reliable like the basic version, it also carries out advanced analyses typical of a laboratory instrument.
In addition to 31 roughness parameters calculated, RT10G displays the graphs of the roughness profile, primary profile, bearing capacity curves, distribution of ordinates, and allows to set tolerances on single parameters and personalize prints. RT10G uses new generation electronics with 0.001 µm resolution that ensure always reliable results and displays them in a user-friendly fashion, thanks to the internal icon menus taken from modern Smartphones.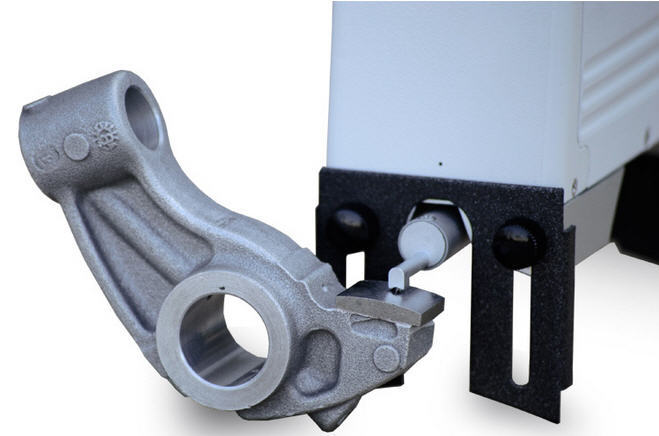 Measurement range:

±300μm

Resolution:

0,001 μm

Cut-off Lenght:

0,25 – 0,8 - 2,5 mm

Cut-off number:

Selectable from 1 to 5

Traverse lenght:

Up to 16 mm

Pick-up:

Inductive, it can be rotated of 90° for lateral measurements

Measurement parameters:


31 parameters

(Ra, Rq, Rt, Rz, Rp, Rc, Rv, Rsm, Rdc, Pa, Pq, Pt, Pp, Pc, Pv, Psm, RPc, PPc – Rk, Rpk, Pvk, Mr1, Mr2 – Pt, R, Rx, AR-R3, R3zm, Rmax)
| | |
| --- | --- |
| Graphs displayed: | Roughness, primary, bearing capacity curve, and distribution of ordinates |
| | |
| | TFT, 2'' colour graphic display and 4 lateral waterproof membrane button |
| | Italian, French, English, German, Spanish and Portuguese |
| | |
| | RT10G roughness tester, 110-230V battery charger, adjusting walls, 8 mm diameter end plug for connection to stand, roughness sample, Case, User Manual. |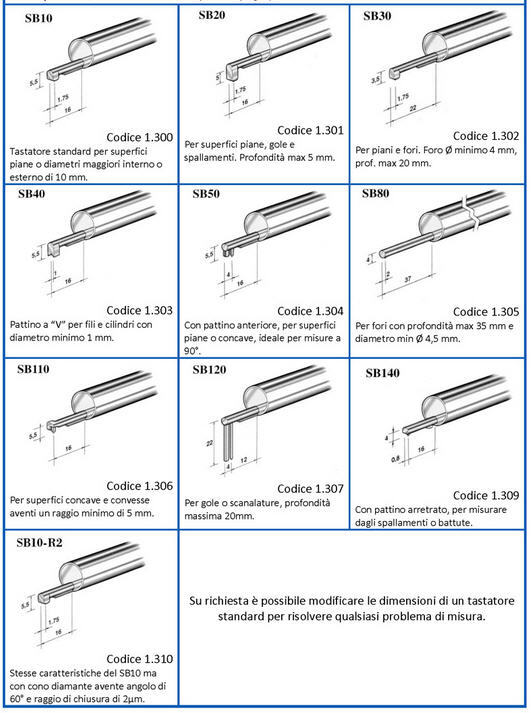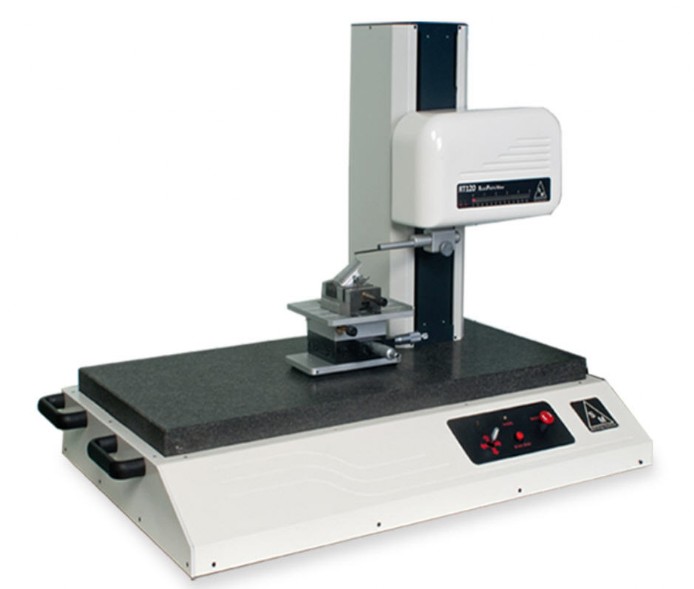 RT120 Laboratory Profilometer-roughness tester
RT120 was conceived from the need to characterise roughness and micro-profiles on pieces, even complex ones, using one device, thanks to the RT120 "all-in-one" logic and Profile Studio analysis software.
Profile Studio software was developed to be extremely user friendly and easy to use by the operator; all functions required for the characterization of the profile and roughness are available in the right toolbar and divided into categories, each one featuring a different colour.
New dimensions and roughness analyses can be input on the same profile and displayed on the same screen, in order to allow the operator to carry out a complete analysis of the piece, with one single measurement.
Thanks to the self-comparing function, it is possible to reconstruct all dimensions and dimensional tolerances of a reference profile on a new profile, thus saving a considerable amount of time for the check in series.
The roughness parameters are elaborated according to the most recent standards like ISO 4287, ISO 13565-1 and -2, ISO 12085, VDA 2007 for a total of 70 parameters calculated.
| | |
| --- | --- |
| Parameters calculated: | |
| ISO 4287:09 | Rp, Rt, Rv, Rc, Rz, Rzjis, Ra, Ra75, RSm, RΔq, Rsk, Rku, Rδc, RPc, RmrRel Wp, Wt, Wv, Wc, Wz, Wa, Wq, WSm, WΔq, Wsk, Wku, Wδc, WPc, WmrRel Pp, Pt, Pv, Pc, Pz, Pa, Pq, PΔSm, Pq, Psk, Pku, Pδc, PPc, PmeRel |
| ISO 13565:96 | Rk, Rpk, Rvk, Mr1, Mr2, A1, A2 |
| DIN 4768:90 | Ry5, Rmax, R3z, R3zMax, PtDIN |
| ISO12085:98 | Pt, R, AR, Rx, Wte, W, AW, Wx, Rke, Rpke, Rvke |
| VDA 2007 | WD, WDc, WDt, WDSm |
| Measurement range in X: | 0.15 mm– 120 mm |
| Measurement range in Z: | 3 mm o 5 mm |
| Resolution in X: | 0.1 μm |
| Resolution in Z: | 0.1 nm |
| | |
| --- | --- |
| Measurement speed: | 0.25 – 0.5 – 1 – 2 mm/s |
| Tip sizes: | Diamond cone 60° angle 2 µm closing radius |
| Traverse length of column: | Column with a positioning of 320 mm |
| CNC cycles: | CNC automatic measurement and Positioning cycles with self-comparison |
| Connection: | USB interface towards Windows© PC |
| Software: | Profile Studio |
| Languages: | Italian, French, English, German, Spanish, Portuguese and Slovenian |
| Sizes: | LxDxH1100 x 570 x 720 mm |
| Overall weight: | 50 kg |