FLow Cups
Coatings & Industry > Physical properties > Viscosity & Consistency
VISCOSITY CUPS, Models 243
Very easy to use instruments in anodized aluminium with a stainless steel orifice, for measuring the consistency of paints, varnishes and similar products.
The measured kinematic viscosity is generally expressed in seconds (s) flow time, which can be converted to centistokes (cSt).
The cups can be supplied separately or on an adjustable stand, including a precision level and an overflow glass plate.
The stand can be supplied with a flow jacket for temperature control.
Several capacities are available, according to standards; from 5 to 5000 cSt.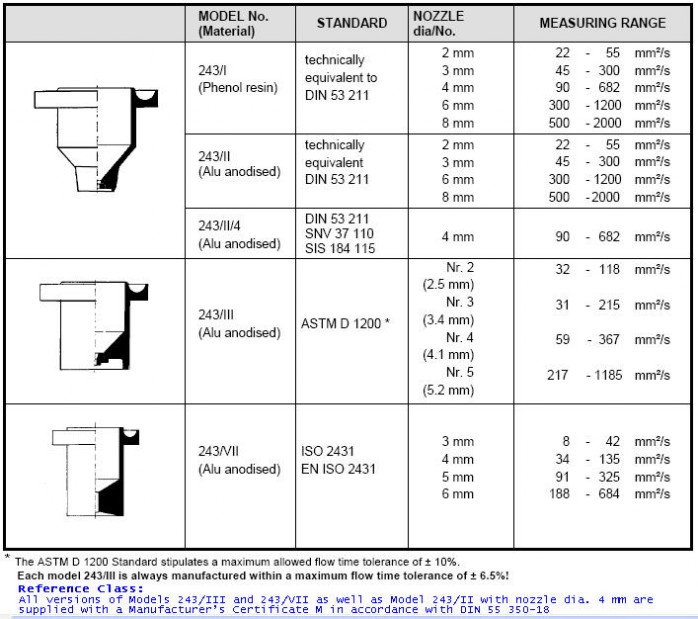 Accessories
Stand
Three legged stand suitable for all flow cups listed, with spirit level.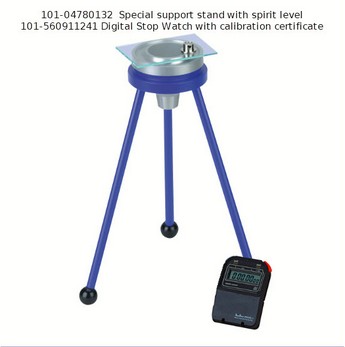 Temperature Control Jacket
Available for Models 243/II, 243/III and 243/VII.
Thermometer
To DIN 12 755, Scale 0 - 50°C, read off accuracy 0.2°C.
Digital Stop Watch
with calibration certificate; LCD, indication range:9 hours, 59 minutes, 59,99 seconds; height of digits: 8 mm, two-button operation.
CUPTIMER 243-T
Opto-electronic measuring instrument for the exact determination of the flow time using standardised flow cups.
Viscosity Nomogram, Model 458
To read off the various viscosity scales such as,for example DIN, Ford, ISO, etc., in absolute viscosity values, and also for temperature correction for the measured value.
ViscoSoft ® 460 -FC
Software for rapid conversion between viscosity and efflux time to be used with standardized flow cups.
Flow Time Measuring Instrument CUPTIMER 243 T
This opto-electronic measuring instrument offers a number of advantages to the user.
. Automatic measuring sequence with optical detection of the stream of sample.
. Flow times up to 1000 s can be read off from the LC display with a resolution up to 0.01 s.
. Equally suitable for all liquids (transparent calibration oils and opaque lacquers).
. Practical temperature adjustment: Temperature jacket removable from the basic unit; with adaptors for different shapes of flow cups.
. Easy to handle: One-button-operation.
. Designed as a mobile measuring station: sturdy, compact stand construction mounted on an adjustable base; plug-type tube connections; operated via plug-in supply unit.

Two models are available : one Flow Time Measuring Instrument CUPTIMER 243 T with temperature jacket, and one without temperature jacket.

Specially designed for the demanding technician working with toxic liquids.

For his comfort no hand contact with the measured product ; and the assurance of an excellent reproducibility.


The new cup timer with data output and software gives you the opportunity to document your measurements.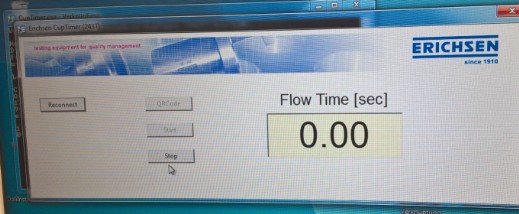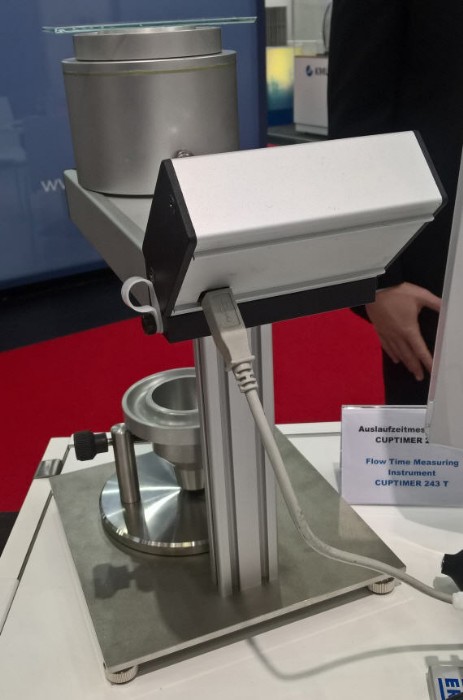 VISCOSITY STANDARDS
For all these cups we can provide you the correct certified viscosity reference standards
CANNON certified viscosity standards provide kinematic viscosities (in cSt or mm2/s), densities (in
g/mL) and viscosities (in cP or mPa·s) at many temperatures, ranging from –55°C to 150°C. All
CANNON viscosity standards, are traceable to the NIST (National Institute of Standards and
Technology) and are prepared in CANNON's ISO 9001-registered, and A2LA-accredited laboratory.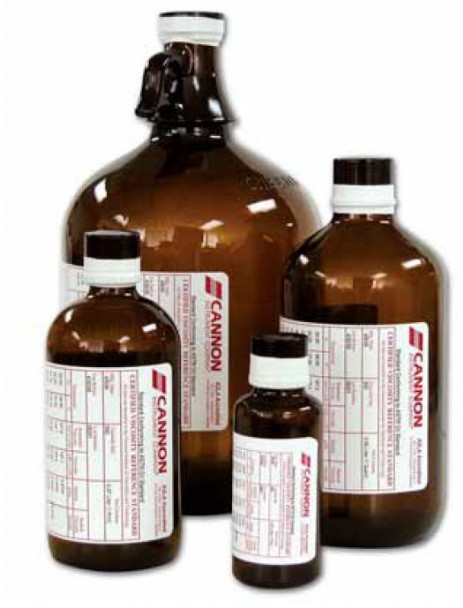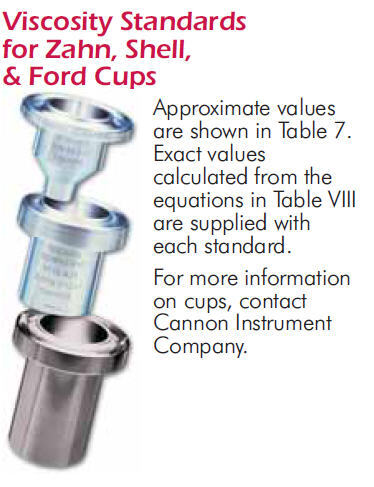 CANNON® Cup Viscosity Standards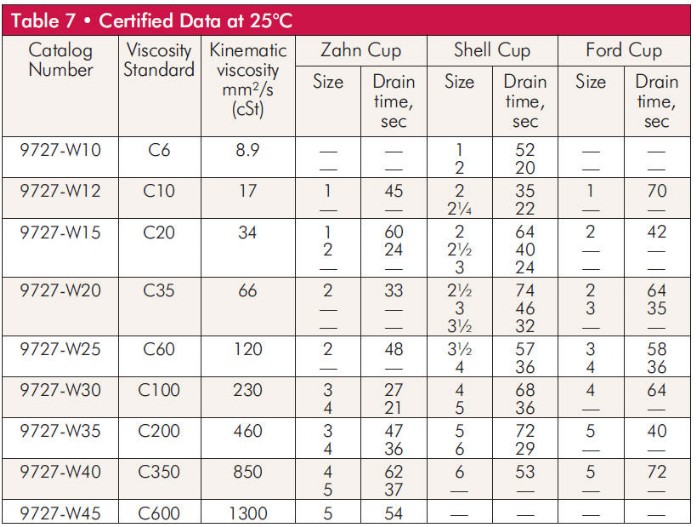 Equations for Zahn, Shell, & Ford Cups
Equations for conversion of
kinematic viscosity or viscosity into
other viscometric units are given
here. All data must be at 25°C. Note
that the equations apply only
between the minimum and
maximum drain times shown.