GL SPECTIS 5.0 touch
Graphic & Printing Industry > Light measurement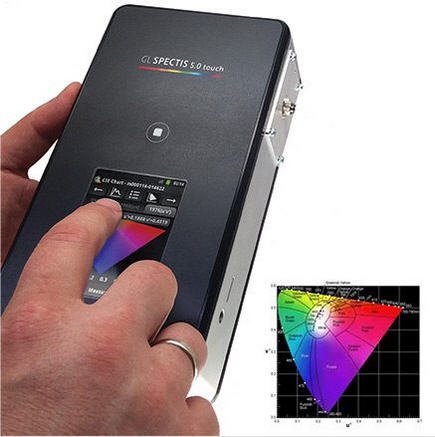 Discover the new compact size laboratory grade spectrometer.
Enter the world of smart spectrometers
With the new GL SPECTIS 5.0 Touch GL Optic expands its product line of measurement instruments using the latest smart technology solutions designed for high reliability and ease-of-use. Using this state-of-the-art instrument you can get light measurement data with laboratory accuracy. Our spectrometers are individually calibrated to deliver precise results quickly, and the included software is intuitive and easy to navigate.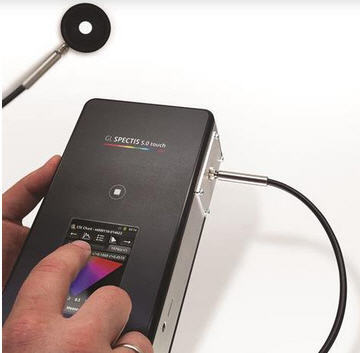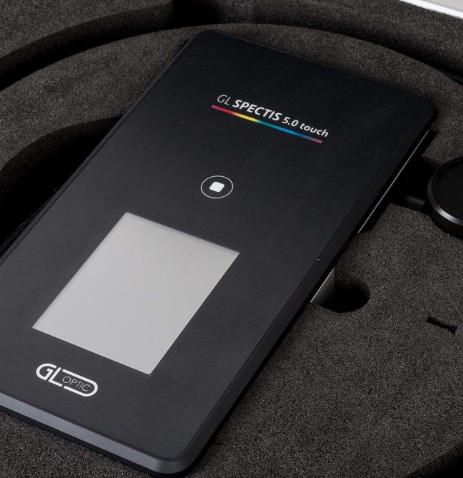 Unique features
The Spectis 5.0 touch is a laboratory grade device featuring touch screen technology in a portable package for the precise easurement of light sources and optical components.
Extended spectral range from 200 to 1050nm




Very high resolution: 2.5nm optical and 0.5nm data point




OSR system for Stray Light Reduction




Touch screen display




Photometric and radiometric calibration




Dark Current Compensation




Micro SD




Variety of integrating spheres and probes available




Automatic accessory detection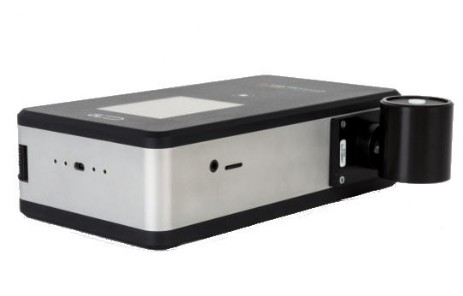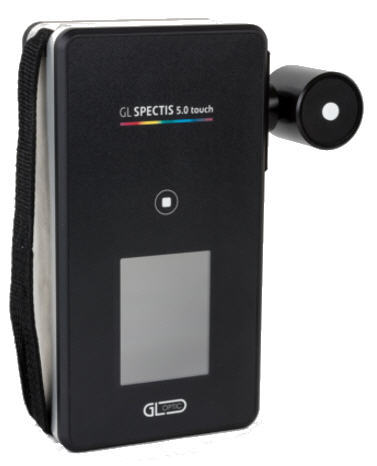 GL SPECTIS 5.0 Touch is specifically designed for the advanced measurements such as:
Measurements of LEDs in accordance with CIE 127:2007 and CIE 025/E:2015




Photobiological Safety Testing of LED Products in accordance with EN 62471




Measurements of SSL Products in accordance with (IES) LM-79-08




Ecodesign requirements for LED lamps in accordance with (EU) No 1194/2012




Evaluation of viewing conditions in accordance with ISO 3664



Spectral range : 340-850nm / 200-800nm / 380-1050nm / 200-1050nm
Sensor : Back-thinned type CCD image sensor
Numer of pixels : 2048
Physical resolution : ~ 0.5nm
Optical FWHM : 2.5nm - 3.5nm
Measurement range : 1 – 50.000lx [Illuminant A]
Wavelength reproducibility : 0.5nm
Integration time : 10ms to 60s
A/D conversion : 16 bits
Signal to noise ratio : 1000:1
Stray light : 2*10E-4
Spectroradiometric accuracy : 4%
Measurement uncertainty of color coordinates (x.y) : 0.0015
PC interface : USB 2.0 standard
Full color display : 240x320px
Micro SD card : 4GB
Power lithium-ion battery : 4000mAh
Power consumption : ~ 700mA
Power supply : Input: AC 100-240V 50/60Hz 0.15A
Output : 5V-1A
Ambient temperature : 5-35°C
Dimensions : 111mm x 210mm x 58mm
Weight : 1500 g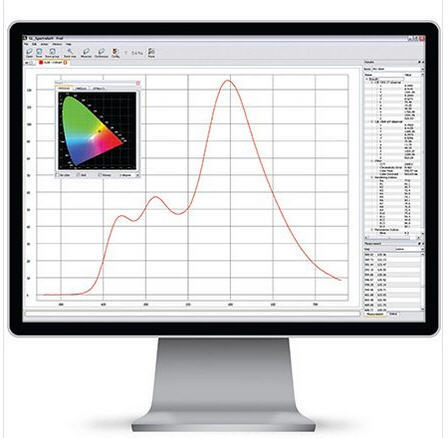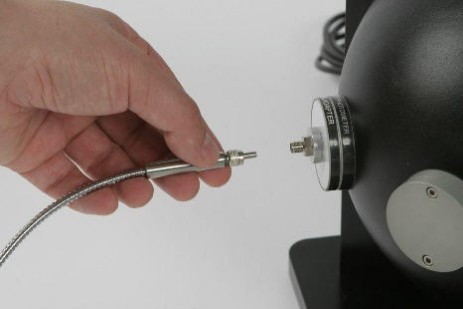 GL Spectrosoft
GL SPECTROSOFT is an analytical PC-based software designed for laboratory applications, field work, production quality control and for general light assessment purposes.
GL Spectrosoft is well conceived, intelligent software written for GL Optic's measurement instruments. The software is "the key" for all the advanced features of the spectrometers. It turns raw data from devices into powerful information. The software provides data in well presented and described windows (tables) and also in an easy to interpret graphical schematic view.
Depending on the purchased license level (Basic, PRO or Lab) GL Spectrosoft can calculate, evaluate, present or report such parameters as: CCT, chromaticity error, peak wavelength, dominant wavelength, CRI, color coordinate values according to CIE standards, ISO, Metamerism Index, PAR, PPF, PPFD, photobiological safety, binning, MacAdam ellipses and much more.
The software gives a user the opportunity to experiment using collected data: to test them (e.g. PAS/FAIL), to analyse them according to international standards (CIE, ISO etc.), compare them with other data (reference window) and make calculations using different parameters (e.g. counting luminous intensity values).
GL Spectrosoft calculates:
radiometric values: irradiance [W/m² nm], radiance [W/cm² sr nm], radiant power [W/nm] and radiant intensity [W/sr nm]
photometric values: luminance [cd/m² ], illuminance [lux], luminous intensity [cd] and luminous flux [lm]
colorimetric values: cxy chromacity, peak wavelenght, dominant wavelength, purity, color rendering, collerated color temperature, CRI index and Metamerism Index.
photosynthetic active radiation 400-700 [μmol], PPF [μmol/s] and PPFD [μmol/m2/s]
photobiological safety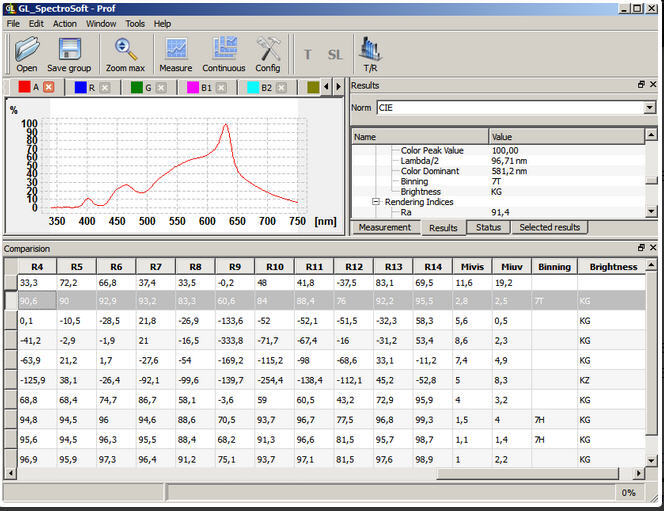 Unique features
Measurement of LEDs compliant with CIE 127:2007




Absolute or relative measurements




Flexible data interpretation




Helpful tools for easy analysis and interpretation of measured spectra



The program works with Windows (also Windows 10).
GL Spectrosoft is a smart tool, which operates with all GL Optic spectrometers, optical spheres and probes.
The program always uses the right calibration file for the instruments (the software recognises a special coded system held in the measurement adapters) so the user is always sure that the program is showing absolute values (e.g.
The measurement made with the set GL Spectis 1.0 and GL Opti Sphere, shows values of luminous flux in lumens)
GL Spectrosoft could be configured and adapted to client needs (e.g. you can choose some parameters always available in quick window "selected results", you can built your own template of reports or create your own layout according to the customer's needs).
The system stores all the measurement data which can be used in the future for comparison with new measurements values.
GL Spectrosoft is always developing and our support team constantly adds new features.