Hard Test-II
Metal Testing > Hardness Testers > Portable > Digital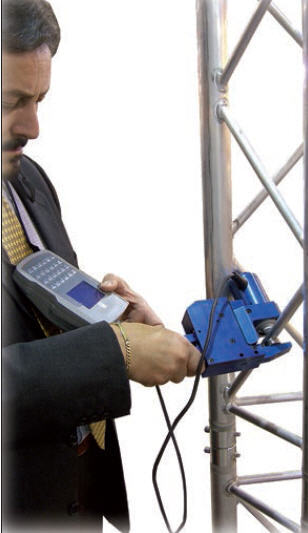 AFFRI HARD TEST-II
A new combined tester for Hardness and sigma break tests in one instrument: quick and accurate for production departments without requiring laboratory inspection. Test on small area.


• Conform with standard ASTM B-724 & DIN 50157
• An invaluable help in the warehouse or factory
• Tests hardness on all type of metals (very hard and soft)
• Tests the break module sigma
• Does not require adjustment
• Ready for test in any moment
• 10 different conversion scales
• Stores results
• Statistics and data output for printer or PC connection
• Acoustic signal


QUICK: in only 2 seconds the hardness and sigma are measured on large range of metallic products
UNIVERSAL: designed to check sheets, metal rolls, shaped parts, tubes, on aluminium, brass, copper and steel
ACCURATE: products and surfaces down to 0.08 mm thick can be checked. It works using the innovative Affri system which measures the real indentation depth applying constant incremental load rates through a minor and major load ( as in laboratory machines).

Ref. 23631 Standard
- Bag with instrument, test block, instruction for use

Extra
- Printer with cable
- Special bases for special fixtures

Scale on Request :

Webster B 0/20


Barcol 0/100


Leeb unit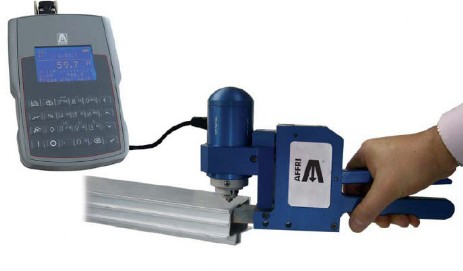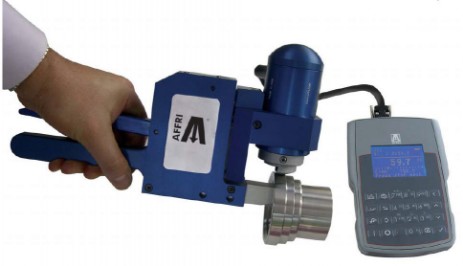 Technical characteristics
Height capacity : self adjustable from 0.08 to15 mm (other measures on request)
Conform to Standard ASTM B-724 - DIN 50157
Reading scales : HRA HK HRC HRB HB30T HB5 HB30 HV R HR15N
Depth capacity : 25 mm
Power : battery
Memory : 500 data+ statistic, RS 232C out-data for printer or PC connection