Test Panel Spraying Applicator
Coatings & Industry > Physical properties > Film Applicators & Filmographs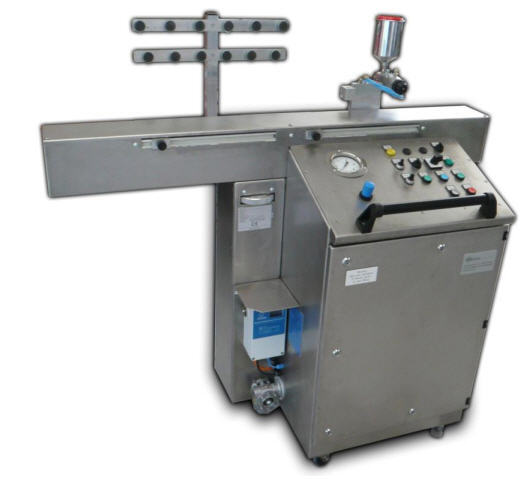 481
Test Panel Spraying Applicator AUTOSPRAY 481
Purpose and Application
The AUTOSPRAY 481, Type APL 1.2, enables
the even application of coating substances by
means of a flow cup spray gun.
It is recommended that the equipment be set up in
front of an appropriate spray booth with extraction
facility or a similar equipment.
The max. height of
the water trough should not exceed an aboveground
height of 750 mm.
The exact dimensions
of the spray booth and water trough should be
specified when ordering.
The AUTOSPRAY 481 is an easy-to-use, low maintenance
machine. Its compact design and
twin braked castors make it highly suitable for
mobile use and can even pass through doors with
a clearance of up to 800 mm in width.
Optionally the AUTOSPRAY APL 1.2 can be
equipped with quick-change system for one-way
flow cups, which allows a comfortable, clean and
fast color change.
Design and Function
Special Features
Features 2
Technical Data
Infos