Food Industry Label Printing
Balance > For Food Industry
RU Series
OHAUS RU Series
Advanced Ticket and Label Printing Retail Scale
Multifunctional, customisable, versatile - the ultimate solution to your retail needs
The rugged RU is the ultimate solution to all of your retail requirements, offering both ticket and label printing capability coupled with multiple functions, including: prepacking with data printing to meet all EU regulations; ECR cash management to provide your customer with flexible payment options and to help you monitor your cash; and networking and floating vendor capability for simple and efficient customer service. What's more, with both upper and lower keyboard versions available in capacities from 6kg to 30kg, the RU can fit perfectly with your existing counter design.
Standard
User friendly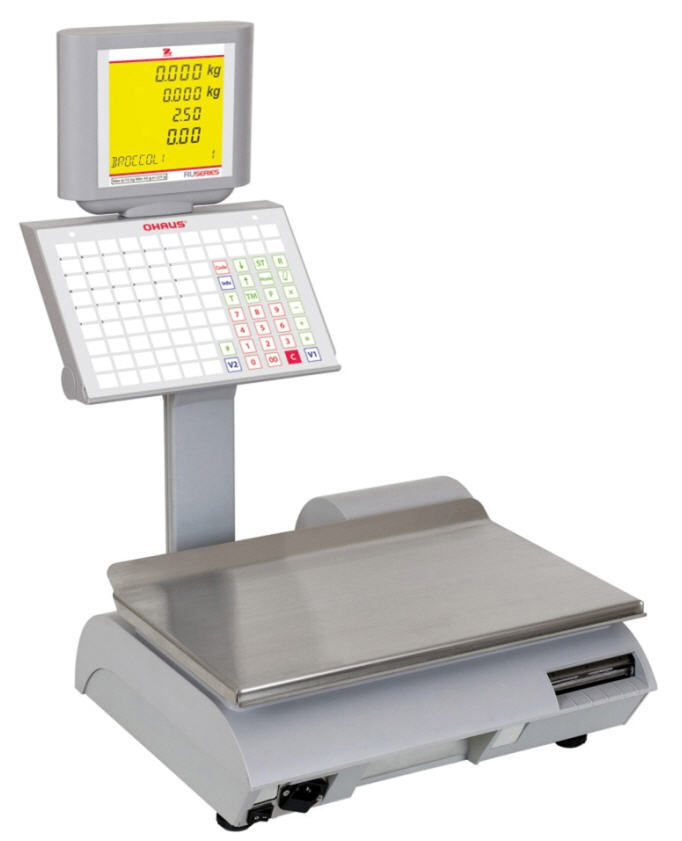 Labelling
Customisable to your working methods and environment
The RU offers a host of optional functions to match your requirements whether you have a butchers, a cheese shop or a delicatessen.
Meet Product Labelling Regulations
The RU is the perfect partner for prepacking tasks. Not only does it weigh accurately, with the prepacking option you can also set the scale to print essential information such as sell-by and use-by dates, ingredients and place of origin, ensuring you meet traceability requirements and EU regulations.
Manage Payments
Networking
Label Design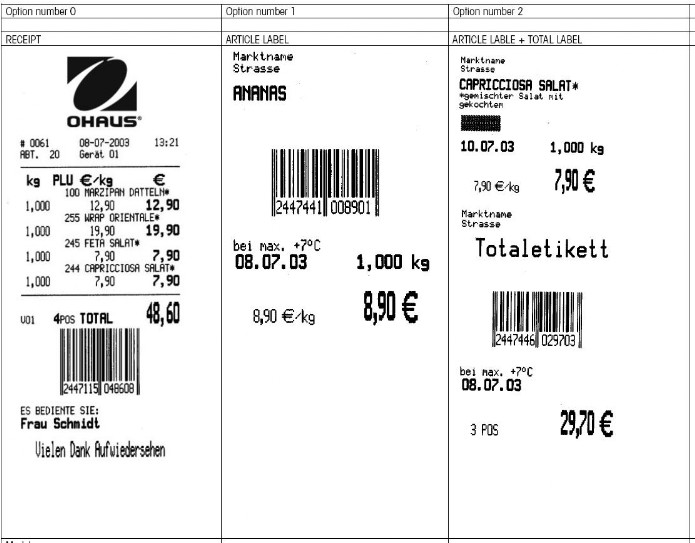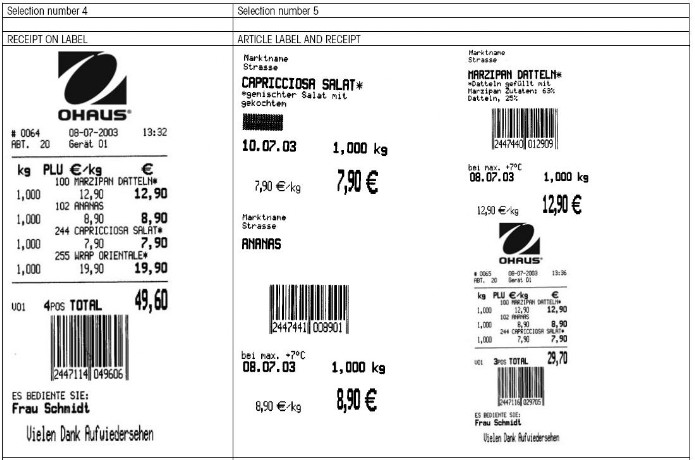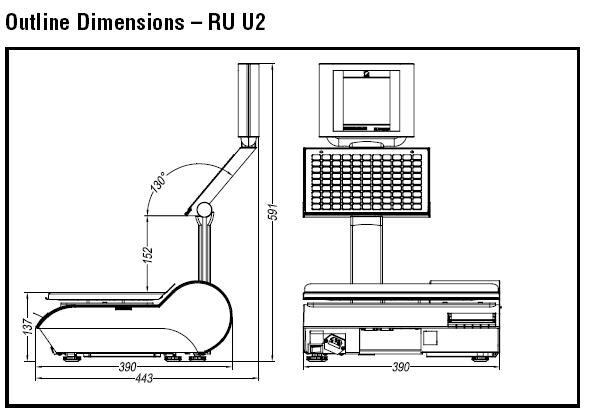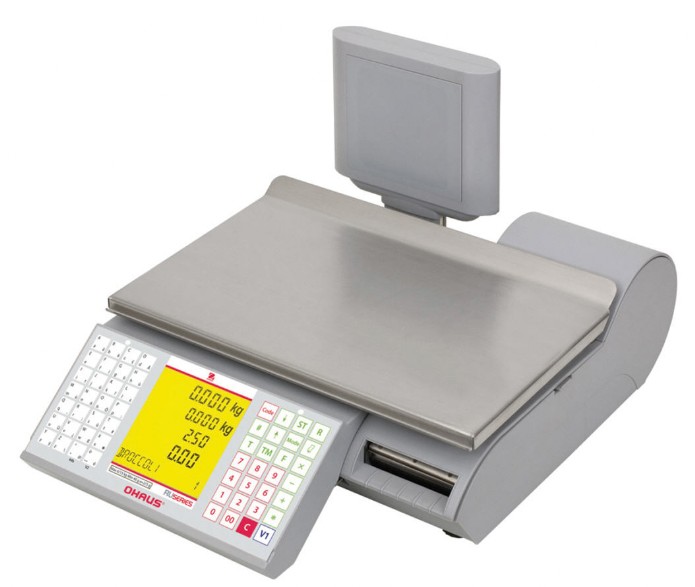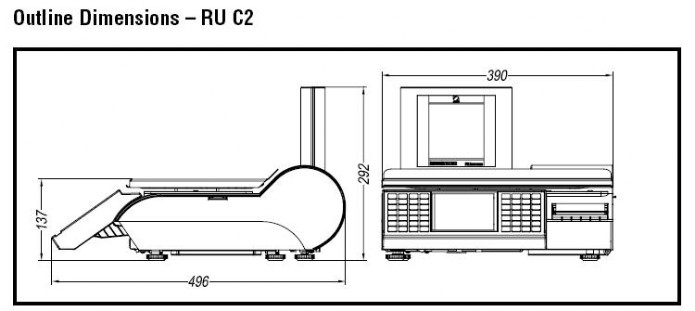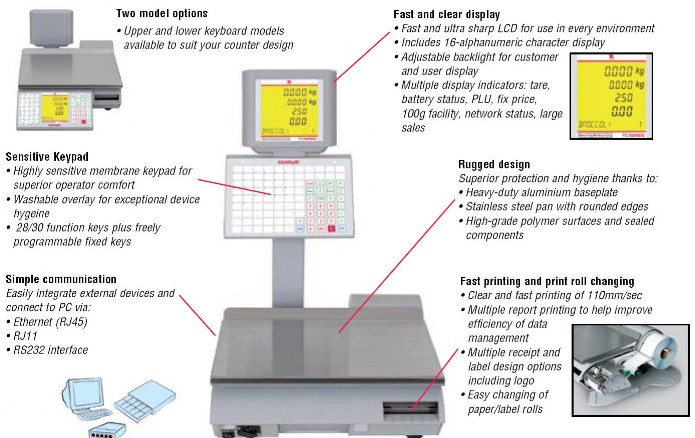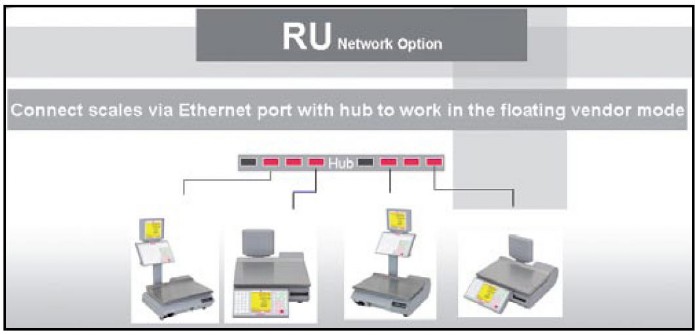 RU – Features and Functions
Characteristics Details
Data Entry Direct manual price entry or simple PLU recall
Data Management All data can be managed via the dedicated service software,
including label layouts,
backup, PLU definition etc
Preset Keys Up to 30 function keys (28 on lower keyboard model), 4000
PLU memory, up to
200 product groups, customizable PLU card
Multiple Reports Print customisable daily reports, electronic sales journal,
reports by vendor,
department, category, article, price
changes (incl. date & time) and
for
specifically defined time periods.
Easy Operation
• Multi-payment transactions: Allow up to 30 vendors to work only on one scale
• Automatic or manual tares
• 100g price setup for friendly pricing of high-cost items

• Easy discounting in % by a simple click of a key

• Large sales function to enter bigger values than the max. scale capacity
Display
High contrast backlit user and customer LCD displays, additional alphanumeric line with local language
Networking and Communication
Ethernet connection as standard, RS232 and an RJ11 interface for connection of external devices such as a cash drawer
Ticket and Label Printing
Ticket printing on standard or adhesive paper plus labelling with customisable layout