Overview
GAB-N Bench scale
Price-performance-winner with EC-Type Approval [M]
Description:
" Verification available on request, contact us. For applications that require verification, please order verification at the same time, initial verification at a later date is not possible.
Verification at the factory, we need to know the full address of the location of use.
" Totalizing of counting operations
" Weighing with tolerance range: upper and lower limiting can be programmed individually, e.g. dosing / sorting.
" Compact size, practical for small spaces
" Large LCD display, digit height 24 mm
" Option: Rechargeable battery pack internal, operating time up to 70 h, charging time approx. 12 h, charge condition indicator using three-colour LED KERN GAB-A04, see accessory
" Casing material plastic
" High mobility thanks to battery operation (optional) and low weight

Accessories
Application examples: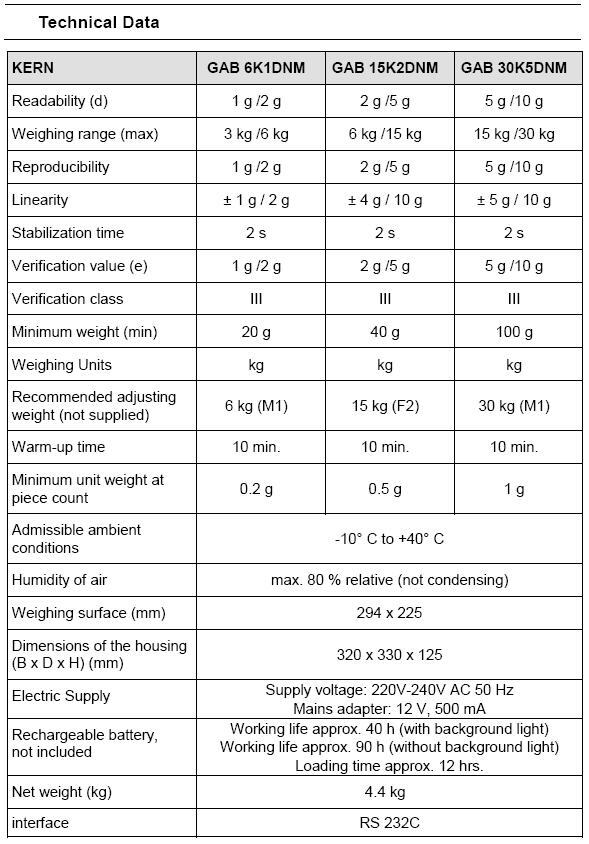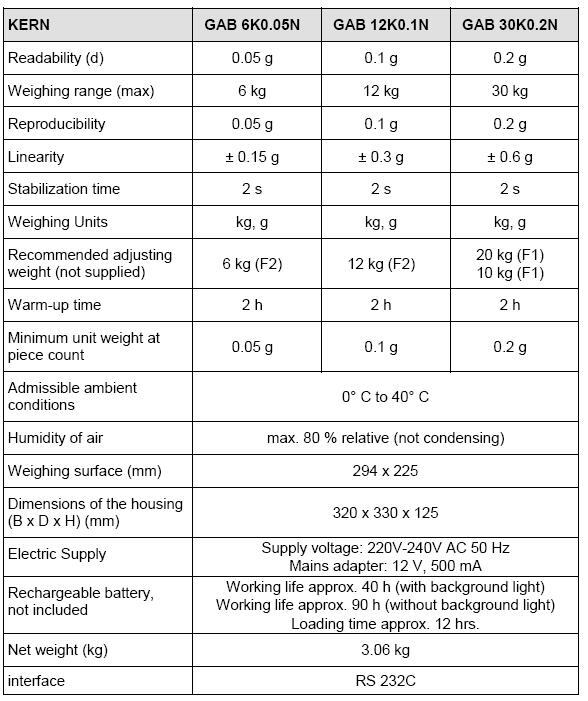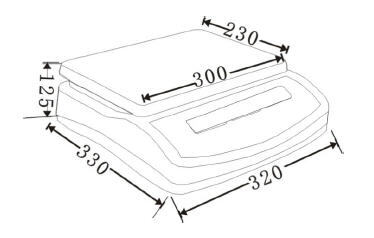 Description
Precision balance PLJ-C/PLJ-G
Process reliability thanks to automatic internal adjustment and EC type approval [M]
Automatic internal adjustment in the case of a change in temperature and time-controlled at defined intervals, guarantees high degree of accuracy and makes the balance independent of its location of use 1 Draught shield standard for models with [d] = 0,001 g, weighing space W×D×H 140×140×65 mm
PLJ -C: Weighing principle: Force compensation
Alibi memory: paperless archive of weighing results[/]Internal memory for up to 999 weighing results, 1000 items, 100 container weights, 100 users
USB interface for transferring weighing data to the PC, printer, USB sticks etc.
PLJ -GM: Weighing principle: Strain gauge
Rechargeable battery pack internal, standard, operating time up to 35 h, charging time approx. 12 h
Technical data
Accessories
Bench Scales
Ranger® 7000
Simplifying Even the Most Complex Industrial Applications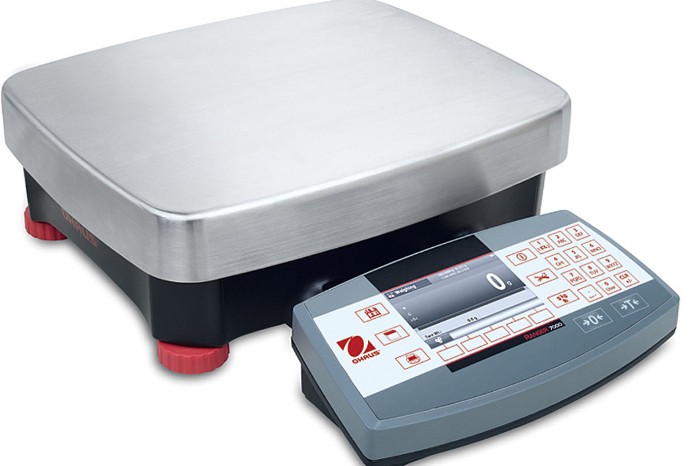 Overview
Ranger® 7000
For Ranger 7000, there is one resounding theme: it offers the best of every ingenious feature that make OHAUS industrial products the right tools for your toughest weighing jobs. Ranger 7000 boasts the highest resolution, largest display, most application modes and connectivity options, as well as the largest memory library of any industrial bench scale in the OHAUS portfolio.

Weighing, Parts Counting with Auto Optimization, Percent Weighing, Advanced Checkweighing, Animal/Dynamic Weighing, Display Hold, Filling, Formulation, Differential Weighing, Density Determination
Characteristics
Design
Accessories
Approvals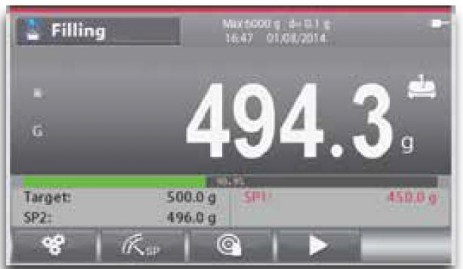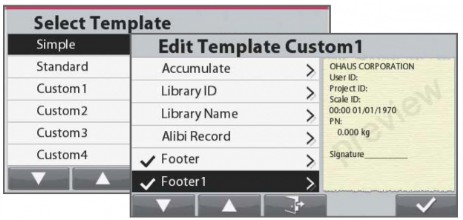 SmarText™ 2.0
Cutting-Edge SmarText™ 2.0 Software Powers
the Technologically Advanced Ranger 7000
The SmarText 2.0 interface will have you easily using the
Ranger 7000 for all of its unique and advanced features
quickly.
SmarText 2.0 makes an advanced scale very simple
to use, and will greatly reduce training time for operators.
It is also simple to set up and can be configured with just
a few button presses.
Ranger 7000 has a bright backlit display and navigation panel
that is comprised of a keypad with 5 quick, 8 function, and 12
alphanumeric keys and a 109 mm graphic display, which can
be operated in multiple languages.
Traceability
Print Templates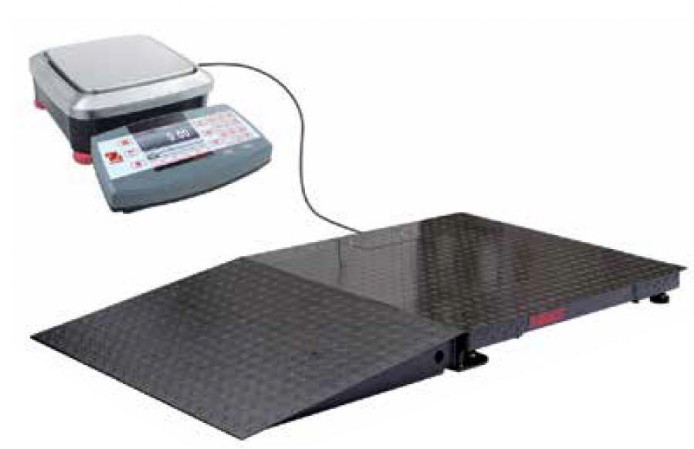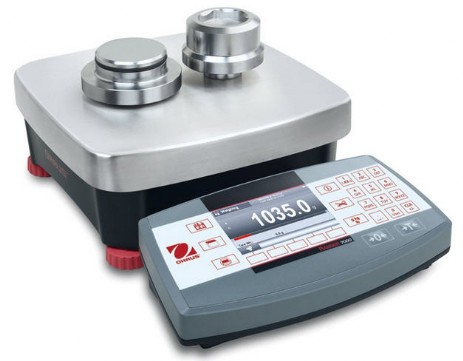 User friendly
Ten advanced modes simplify complex applications and minimize the need for manual calculations and it can also control peripheral devices and/or a scale platform with option kit.
High Speed
Strong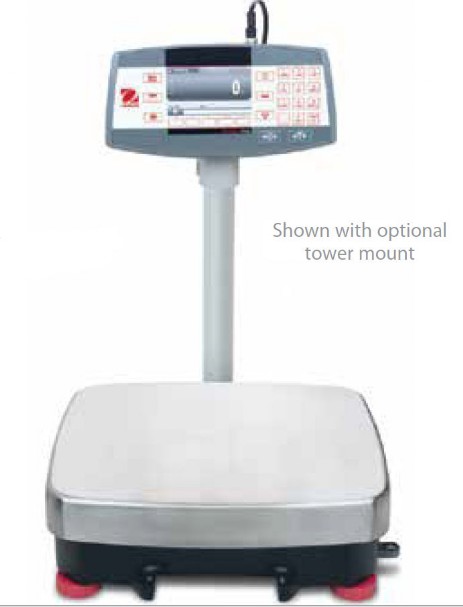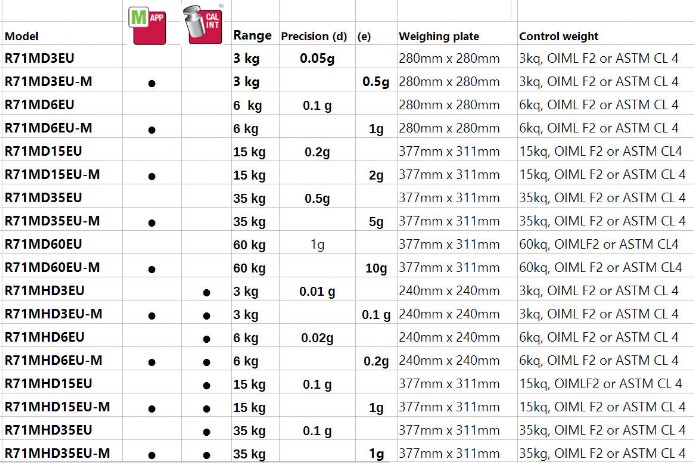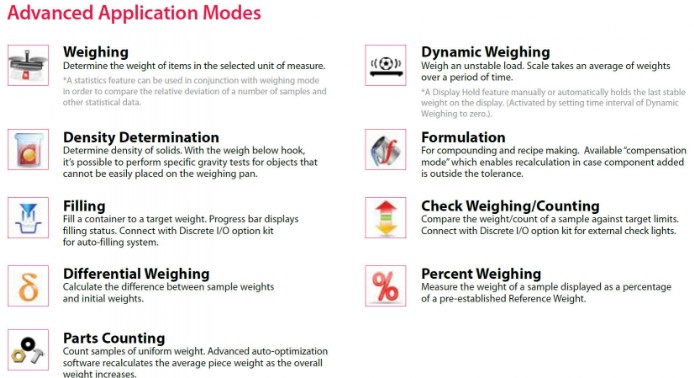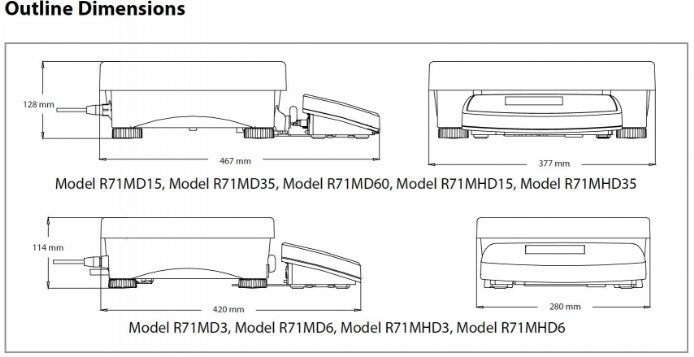 If your application requires a larger range, simply connect a steel platform base to increase the range up to 3,000 kg and equiped your Ranger 7000 with the Kit PCBA, 2nd Platform, R71.
OHAUS Defender™ H
Series bases offer durability for the most demanding industrial applications
The black polyurethane painted steel form-and-weld frame and stainless steel platform provides ample support for industrial weighing applications.

Marked by durability, rigidity and structural integrity, Defender H Series bases are constructed to perform highly in industrial environments.

Defender H Series bases are high resolution and can meet the needs of industrial weighing applications that require extreme accuracy.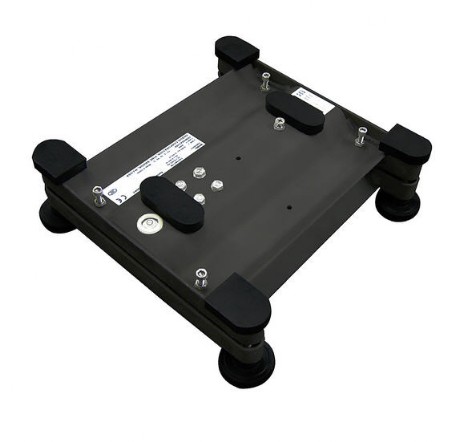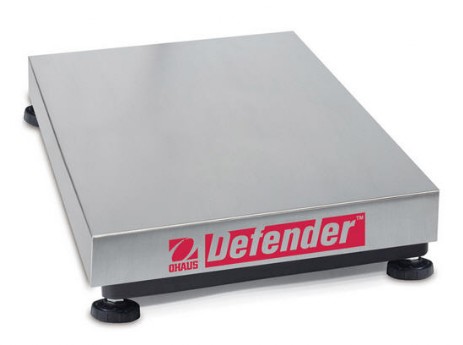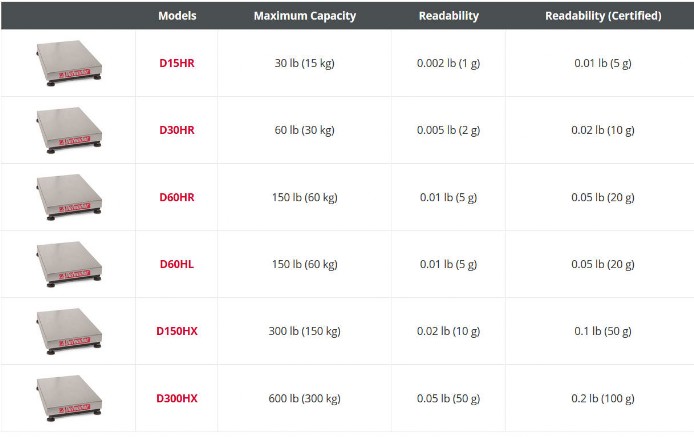 Overview
Floor Scales
VFP Series
Multifunctional Floor Scale for Standard Dry Industrial Applications
The OHAUS VF Floor and Pit Mount Series is a cost-competitive lineup of floor and pit mount scales that do not compromise on quality for dry industrial applications. Powered by four stainless steel IP68 hermetically sealed load cells that will withstand years of daily usage in industrial environments, these scales offer a unique combination of affordability, versatility and quality.
The floor-pit mount design and painted steel fixed decks with structural bracing provides versatility for portable or stationary placement in an above or below ground installation.
Applications
Design