Grant SQ Series
Temperature > T° Monitoring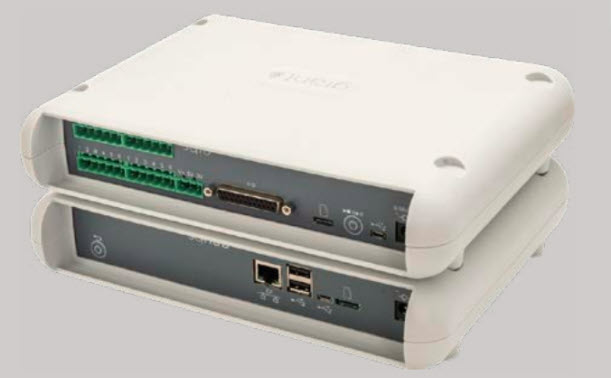 sq Series Overview
Ultimate data logging experience, instant connectivity
The Squirrel sq range of data loggers and software, offers you the ultimate experience in data logging through powerful performance, connectivity and innovative software. These next generation loggers boast multiple features to meet your business and applications needs.
Choose your parameters, set your goals
The universal channel inputs measure current, voltage, resistance, and a host of parameters that includes; temperature, humidity, pressure, flow, wind speed, and concentration. Digital channels automatically trigger or stop logging. This means you can set the logger to automatically start or stop logging if an event occurs.
Control via your app, get the data you need instantly
Communication through a dedicated mobile app comes as standard via wireless Bluetooth as well as the ability to network data loggers through the all-new communications hub, giving a host of remote operating options together with powerful data capture. Get the right data, alerts and alarms when and where you want them.
Easy to use, simple to set up
Easy to use and easily programmed, using the new SquirrelView software. The all-new Squirrel data loggers give you everything from standalone portable data logging to a fixed on-line monitoring system that measures many parameters, always giving you instant data access.
Extend your channels, stack to save space
Each logger has 8 differential channels and is easy to extend using the new SquirrelView software and sqhub. Multiple loggers may be linked, enabling up to 128 channels of data to be measured and monitored at any one time. Designed for stacking, saving you space and giving you the option to use multi channel logging.
Small in size, big in capability
Tough, technology lead loggers, designed to give fast and accurate data, store it safely and retrieve easily for precise reporting when you need it.


The sq16plus boasts more advanced technology, giving faster logging speeds. With 3 and 4 wire PT resistance probe support, you get the best accuracy in temperature measurement.
Network ready, next generation technology
Game changing accuracy with precise data capture technology

Network ready plug and play

Remote monitoring with data capture anywhere and anytime via desktop or mobile device

Channel expansion up to 128 channels
Game-changing data accuracy, empower your industry
Pharmaceutical, thermal mapping, aerospace, automotive, quality control and compliance monitoring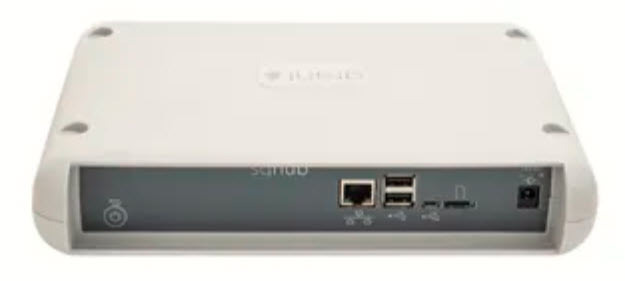 sqhub
The sqhub is our all-new communications gateway, giving connectivity between loggers and a whole host of networking possibilities. WiFi, Ethernet, Open Thread, Lora and 4G connections means, online data from a network of loggers can be accessed instantly. With alerts, alarms and automated data forwarding, the sqhub makes it simple to access the data you want when you want it. The sqhub gives scalability, putting you in control of multiple data loggers and inputs.
Smart technology, simple to control
Innovative software and hardware solutions designed to help you control your process, your budget and your time.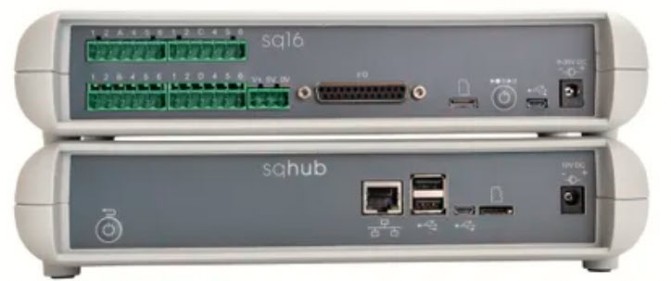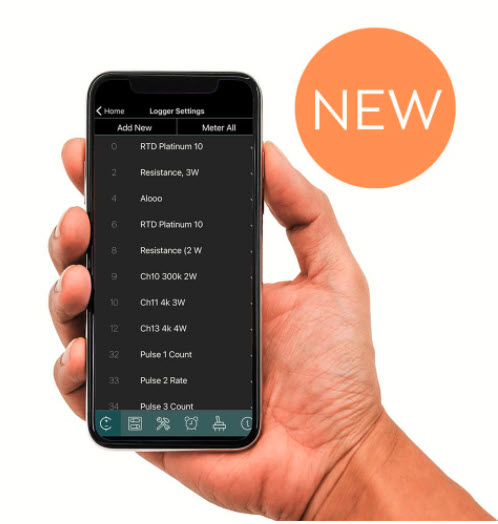 Mobile app
The mobile app is designed to interface with the loggers using Bluetooth or via a WiFi connected network and works on Android/iOS.
Total app control, tap into your data instantly
• Setup basic system control logger via the app, stop/stop logging
• Stream readings in real time to your smart phone or tablet (meter mode)
• Email data automate, download and deliver reports
• Alarm notification get alerts instantly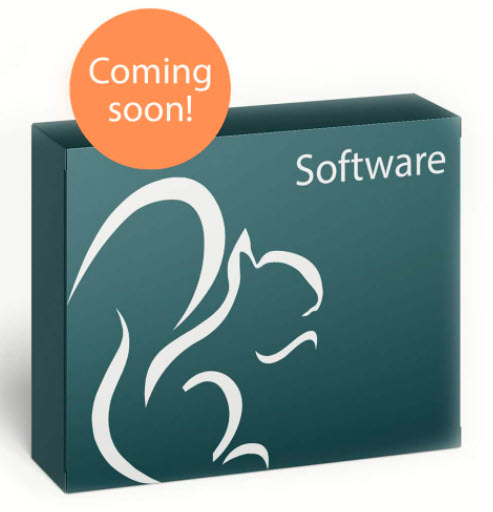 Software
Easily programmed using the all-new SquirrelView software and all-new Squirrel sq data loggers, you get instant access to jam-packed features. Everything from standalone portable data logging, to a fixed online monitoring system measuring a host of parameters and instant data access. SquirrelView lets you to set up the logger and start recording in a few clicks.
Whatever your level of data logging experience, set up simple or advanced acquisitions, record, view and analyse your data quickly and easily.
Instant data access, instant data analysis
Powerful and easy to use functionality for complete analysis and configuration

Upgrade your system channel expansion links loggers and combines data from each logger model

Coming soon! CFR 21 part 11 fully featured versions of the software with analysis – available in 2022!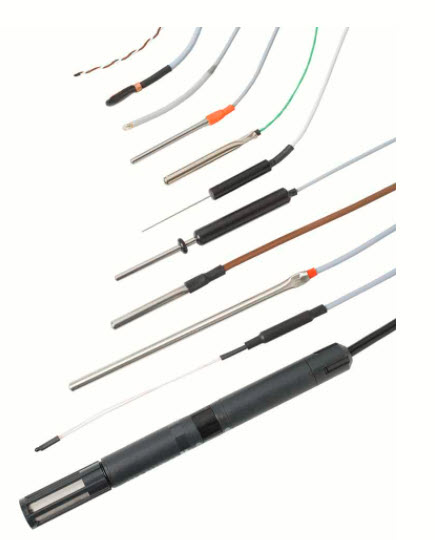 Temperature and Humidity Probes
Grant manufactures a comprehensive range of robust, high quality temperature probes with a choice of sensor and in a variety of physical styles for use with Squirrel data loggers. In addition to the standard range of temperature probes Grant is able to customise probes for special applications.
Grant is able to supply humidity probes and current transducers and to provide guidance on suitable sensors for measuring a wide variety of other physical parameters.
Grant temperature probes
Choice of thermistors, thermocouple and platinum resistance sensors

Wide range of physical styles

High quality robust construction for long life

Test and calibration traceable to national standards

Choice of cables and connectors for different applications
Thermistors
larger electrical signal for a given temperature change than other sensors

fast response time

high accuracy (± 0.1°C)

preferred sensor over the operating range -50 to +150°C

long cable lengths possible without significant errors

mini thermistors available for miniature/needle probes
Thermocouples
suitable for temperatures from -25°C up to +250°C

fast response time

moderate accuracy (± 0.5°C)

suitable for a wide range of applications from delicate to heavy industrial
Platinum resistance
suitable for temperatures from -50°C up to +250°C

good accuracy (± 0.3°C)

good long term stability

choice of Pt100 and Pt1000 sensors

choice of 2 and 4 wire where compensation of cable resistance required

capacitive humidity and temperature probes
Grant provides the following combined temperature/humidity probe (RHT-G-Z) for use with Squirrel data loggers:
These are available with 2, 5 or 10 metres of cable (example code for 2m RHT-G-Z2-0)
Rotronic HYGROMER™ with Pt100 sensor
measurement range -40 to +100°C (-0.4 to +1V); 0 to 100% r.h. (0 to 1V)

sensors protected against dust and pollution

fast response time: start-up 3s

good long term stability

robust polycarbonate housing

accuracy (at +23°C): humidity ±0.8% r.h.,temperature ±0.2°C

good long term stability: <1% r.h, 0.1°C/year

dimensions of sensor head: 85mm x 15mm

can be supplied as Dew point output instead of rh, upon request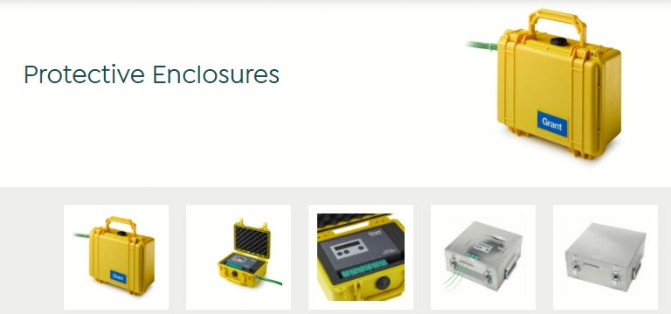 Grant offers a range of enclosures to protect Squirrel loggers in rugged applications and challenging environments. These include weatherproof enclosures for outdoor operation and thermal barriers for through process applications involving exposure to heat or cold.
Robust plastic or stainless steel construction

Maximum protection for harsh conditions
Weatherproof enclosures
A range of enclosures and carrying cases to suit all Squirrel data loggers. Protect the logger in harsh operating environments.
Robust, plastic, weatherproof cases (which can be padlocked) for maximum protection and security in harsh environments

PEL4 for SQ2020/2040 data loggers, size: 41cm x 33cm x 18cm

PEL1 for SQ2010 data logger, size: 34cm x 29cm x 15cm, Other sizes also available to order

Standard enclosures with protection rating up to IP65

Optional industrial enclosures giving protection up to IP68

Customisable to suit specific applications
Thermal barriers
Thermal barriers are insulated containers designed to keep heat out so that the Squirrel data logger inside remains at a safe operation temperature for a specified duration.
Grant offers a wide range of thermal barriers with different time/temperature specifications.
Provides protection to Squirrel data loggers when used in high temperature oven profiling applications (static or conveyor)

A range of standard and customised models with different performance characteristics

Made from stainless steel, for years of use

Barriers available for very high temperature applications – manufactured to order

Suitable for applications in food, powder coating, stove enamelling, ceramic, kiln and furnace

Can be constructed using special phase change material for added protection for very high temperature applications.
Customised barriers
Thermal Barriers are available in standard sizes or can be customised to suit your specific requirements.
For customised barriers we require details of your application, oven aperture size and expected worst case temperature profile.
For customised barriers please ask us the Custom Barrier Questionnaire.