Head magnifiers
Laboratory Product > Magnifiers & Microscopes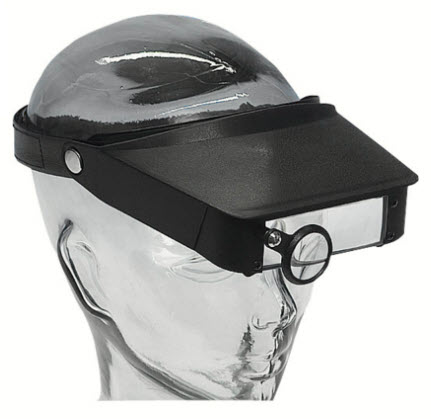 PEAK Headband Magnifier 2035-II with lightweight plastic lenses
Order number: 233-2035-II
Head loupe for stereoscopic close-up vision, also suitable for spectacle wearers.
Lightweight lens with two additional lenses.
Working distance between 250 mm and 50 mm, depending on magnification
An indispensable aid for retouching work, model construction, engraving, assembly and repair.
This extremely light head magnifier is provided with a Velcro strap, allowing infinite adjustment.
Headaches are a thing of the past.
Two magnification factors are possible over the entire field of view (1.8 and 3.7x), two other factors are also possible with the small auxiliary magnifier (2.3 and 4.8x).
The diameter of the auxiliary magnifier is 30 millimetres.
Head loupe 2035-II
Magnification 1.8 - 3.7x




Additional lens 2.3 - 4.8x




Focusable via working distance




Optics Plastic lenses




Dimensions 200 x 170 x 60 mm




Weight 114 grams




Cardboard box included