Ink Formulation
Graphic & Printing Industry > InkFormulation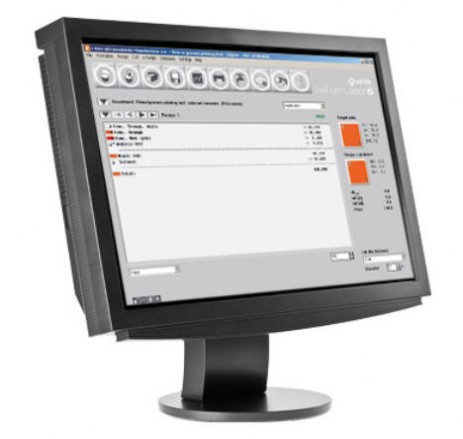 InkFormulation Software
Formulation Software
InkFormulation Software is a fast, accurate, consistent ink formulation, formula creation, storage, approval and retrieval solution for offset, flexo, gravure and screen-printing inks.
Ink Formulation
Fast, Accurate, Consistent Ink Formulation
Color quality and consistency are table stakes for printers and packaging converters in today's highly competitive marketplace. And most companies have put in place operating procedures designed to deliver just that. But what about the ink room? If there are problems with the ink – incoming materials are faulty or accurate formulations are not achieved – the rest of the downstream process suffers. Too often, this aspect of quality control is overlooked, and/or ink formulation processes are complex and time-consuming, requiring special colorist talent and a lot of luck.
X-Rite InkFormulation Software addresses these issues for ink manufacturers, printers and packaging converters alike. InkFormulation Software is part of an end-to-end color workflow that gives ink suppliers, printers and packaging converters flexibility and control over recipes and assortments, improves basic material handling, simplifies definition of the right ink film thickness and helps reduce hazardous waste. It also makes it easier to use leftover inks and press returns, reducing overall ink inventories. InkFormulation is available in four configurations including an online version, Basic and Professional for printers, and a version for Ink Manufacturers.
Benefits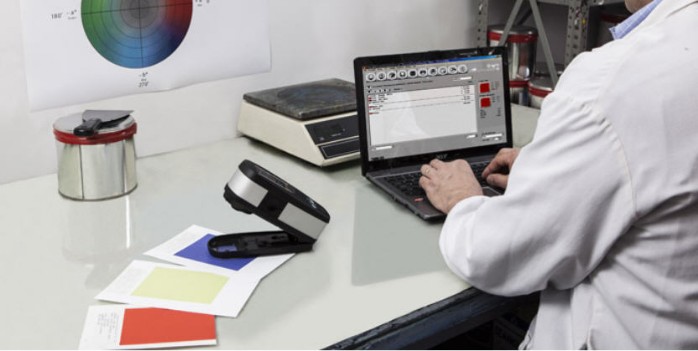 Specifications 1
Specifications
Measurement Conditions :
Reflectance, Transmission, SCI / SCE
Color Differences :
CIE DL*, Da*, Db*, CIE DL*, DC*, DH*
Color Spaces :
CIE L*a*b*, CIE L*C*h*
Illuminants :
A, D50, D65, F11
Observers :
2 degree,10 degree
Standard Indices :
Opacity, Metamerism
Configuration Options :
PrinterBasic, PrinterPro, Manufacturer, Online
Experience Level :
Beginner to advanced
Import/Export Format :
CxF
Languages Supported :
English, French, German, Spanish, Italian, Portuguese, Japanese, Chinese
Supported Devices :
eXact, eXact Scan, eXact XP, CI4200, CI52, CI62, CI64, 962, 964, Color i5, Color i7, CE-7000A, CI7600, CI7800, SP62, SP64, ER50
User Experience :
Configurable
Industry Standards :
See Standard Indices
Ink Wells / Ink Units :
Yes
Mobile Device Compatibility :
No
PantoneLIVE Support :
Yes
Specifications 2