Non-dest Traditional Digital
Coatings & Industry > Physical properties > Thickness Dry Film
MiniTest 650
The rugged coating thickness gauge MiniTest 650 follows its long-time proven predecessor model MiniTest 600 in the line of gauges with a fixed external probe offering measurement of all non-magnetic coatings on steel.
It was especially designed to work in rough environments as well as on on abrasive surfaces, e.g. shot-blasted steel, plasma spray coated surfaces.
Performance features

Coating thickness measurement up to 3 mm


Probe for quick measurements on steel


Wear-resistant probe tips with practically unlimited durability


USB-interface to transfer measuring data to a PC


Statistical evaluation of readings


MiniTest 650 E-F
for coating thickness measurement on ferro-magnetic substrate(steel) maximum coating thickness 3 mm
Non-destructive coating thickness measurement:
non-magnetic coatings, e.g. paint, enamel, chrome, zinc on ferromegnetic substrates (e.g. steel)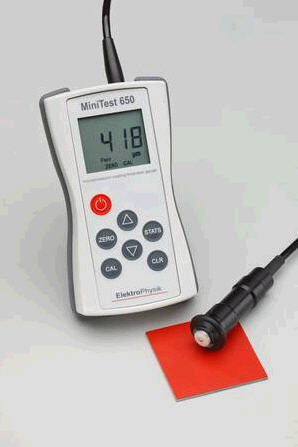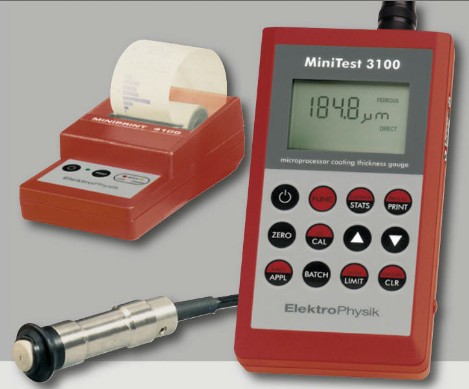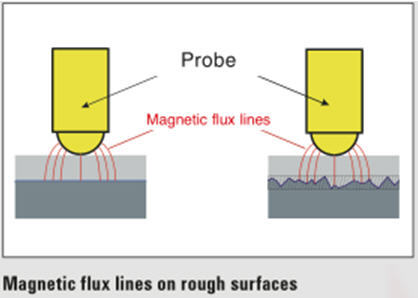 Application: Non-destructive measurement of:

non-magnetic coatings, e.g. paint and zinc on ferrous substrates


insulating coatings, e.g. paint and anodizing coatings on non-ferrous metals


non-ferrous metal coatings on insulating substrates

Memory structure to be defined variously for users with

different

applications

Statistical evaluation from various groups



Performance features
wide range of wear-resistant probes which can be adapted to different applications
universal probe for measurements on steel and non-ferrous metals
high measuring accuracy and reproducibility
storage and evaluation of measuring values
MiniTest 3100 possesses a total memory capacity of 10,000 readings and the possibility to store readings in 10 application memories with 10 batches each. A calibration once performed remains in the application memory. Statistical evaluation of a measuring series allows the user to assess the coating with mean value, max., min., standard deviation and number of readings taken within one measuring series.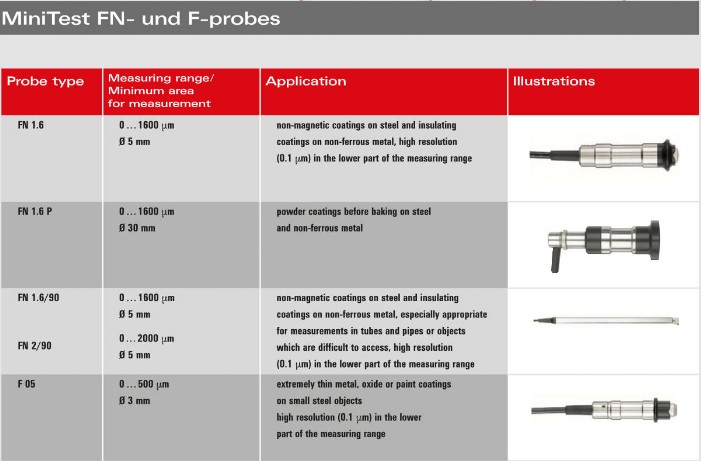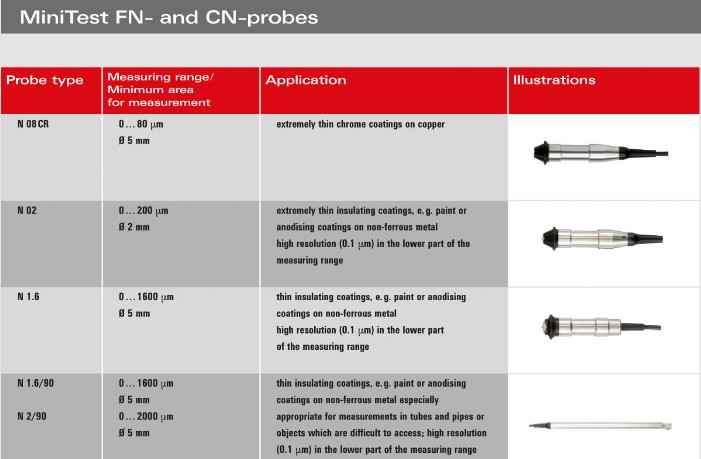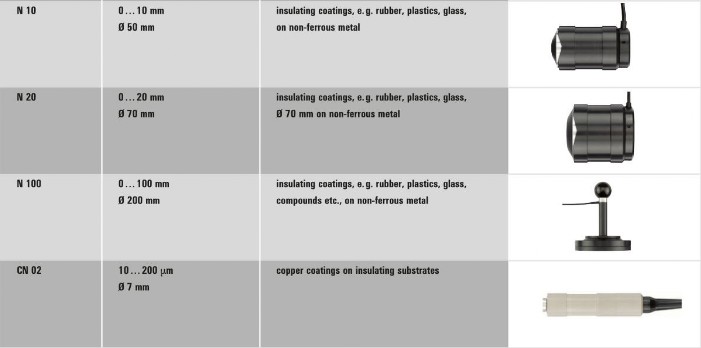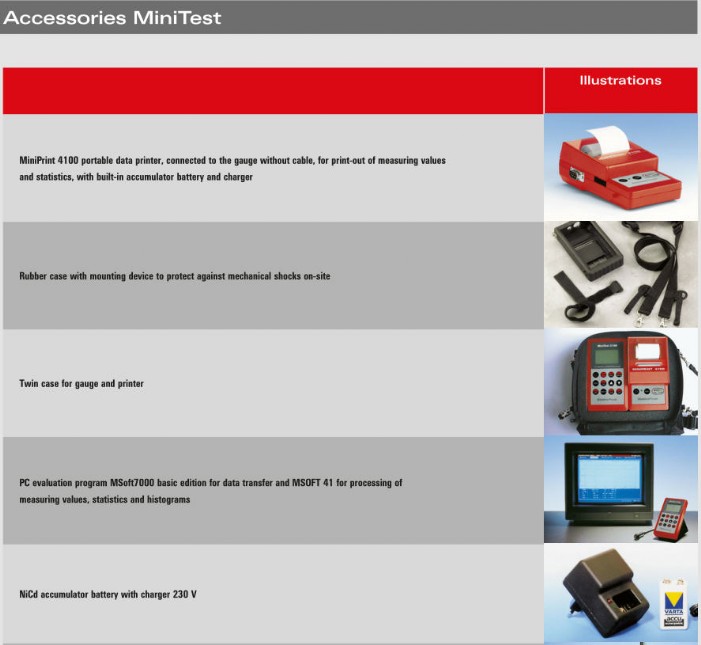 Coating Thickness Gauge LAYERCHECK 700 F

including probe for measurements on steel (measuring range 0 - 3000 µm), with statistics, two-point calibration, readings in microns or mils at choice, backlight display and interface RS 232








The small, universally applicable thickness gauge LAYERCHECK 700 F is used for nondestructive, fast and precise coating thickness measurements. Typical fields of application are e.g. industrial corrosion protection, expert, electroplating and paint shops, the chemical, automobile, shipbuilding and aircraft industries as well as the apparatus and machine construction.
Coating Thickness Gauge LAYERCHECK 700 FN
including universal probe for measurements on steel (measuring range 0 - 2000 µm) and non-ferrous metals (measuring range 0 - 2000 µm), with statistics, two-point calibration, readings in microns or mils at choice, backlight display and interface RS 232, incl. soft bag
Software Msoft7000 basic edition (german/english/french) for data transmission (only used for statistics version) available free of charge at download
Calibration foils
Calibration foils with thicknesses ranging from 10 μm up to 8 mm
Option: Manufacturer's certificates M according to DIN 55350 part 18 proving the accuracy of calibration foils and/or gauge