Rotational Viscosimeter 1
Coatings & Industry > Physical properties > Viscosity & Consistency

Specialising for over 50 years in the measurement of viscosity, rheology and texture analysis, Lamy Rheology has seen the scope of its business gradually expand over the years.
Initially, the exclusive distributor of the Contraves brand until 1991, then of Mettler-Toledo and Rheometric Scientific, Lamy then started to design its own instruments to complement those already offered by these firms.
The entire range of Lamy Rheology rotating viscosimeters and rheometers has been developed and is manufactured in France, in our premises located near Lyon.
"Our application laboratory is at your disposal to provide you with efficient advice when next choosing measurement instruments."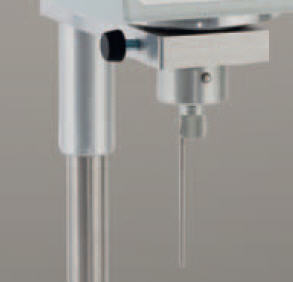 Bayonet coupling
Because simplicity and strength are two essential qualities for a measurement apparatus, all our instruments have been fitted with bayonet couplings for the past 20 years.
State-of-the-art electronics combined with a springless measurement principle, ensures a wide measurement range and excellent reliability, reduces maintenance, and does not require support levelling.

No graduated spring, but a principle of compensation of absorbed power, and a wide torque range make that you only need one instrument for all your products : 'First' 0->10 mNm compare to LV =0.0673 mNm, RV =0.7187 mNm, HB =5.7496 mNm.

B-One Touch

Viscometer and set of spindles included (L-1 to L-4 ou R-2 to R-7)
Touch the viscosity of your products with your fingers
The B-One TOUCH has a 7" touch screen and comes with a stylus.
This easy-to-use screen lets you see all measurement parameters at the same time.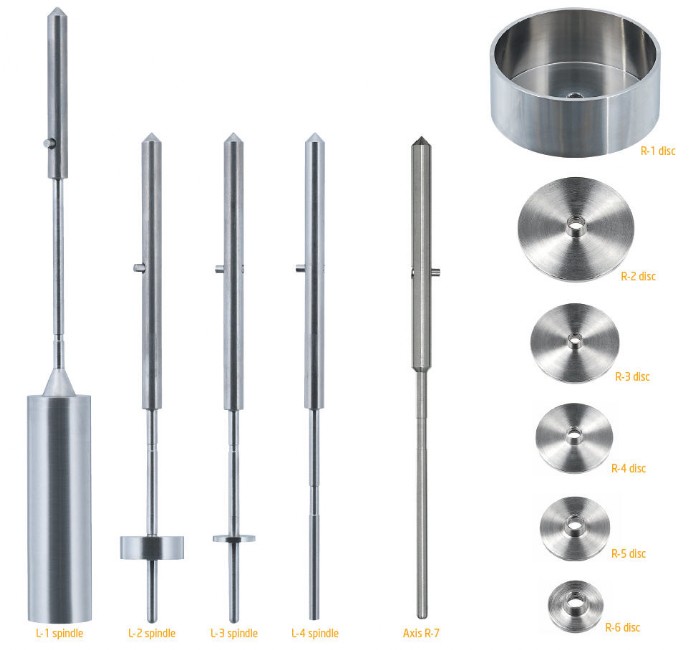 B-One Touch
PORTABLE viscometer with carry case
Your measurements can be carried out closed
Designed to directly control viscosity in process tanks or manufacturing workshops without needing to be plugged in, the Portable B-One Touch guarantees over an hour of measuring time with spindles adapted to your products.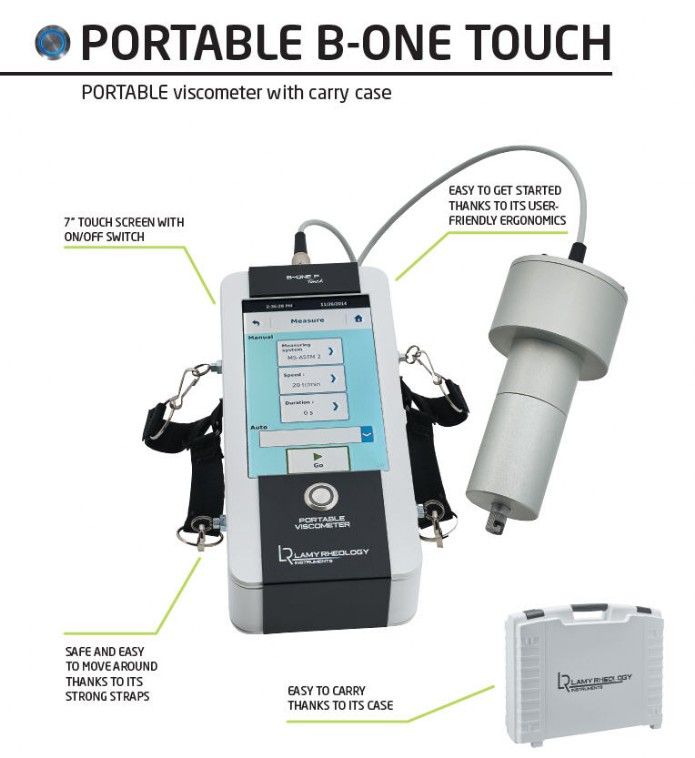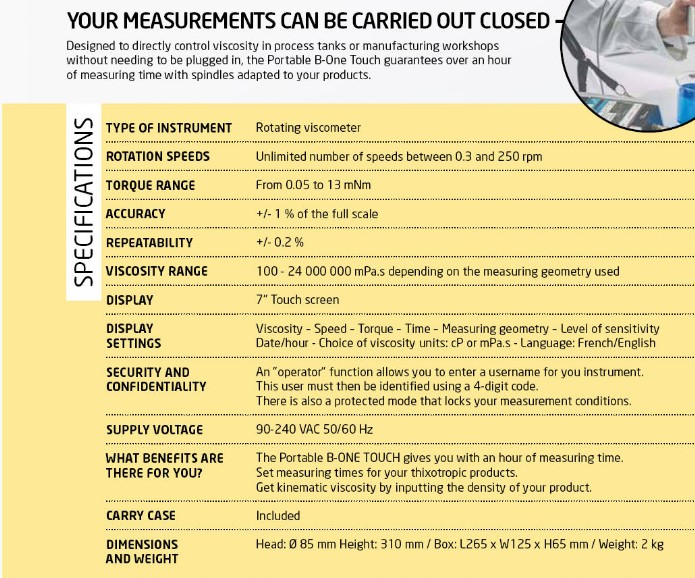 OPTIONAL
MEASURING
GEOMETRIES
• Spindles L 1 - 4
• Spindles R 2 - 7
• Spindles MK DIN 1 - 3
• Spindles BV 1 - 1000
• Spindles MK-R2 to R5
• Spindles MK Krebs KU 1-10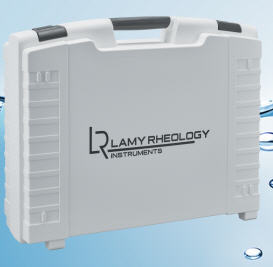 FIRST Touch

Viscometer with temperature sensor
The first touch is available in LR version
For your ultra-sensitive measurements, the First Touch features a torque range of 0.005 to 0.8 mNm.
With this innovation you can take advantage of this resolution without the burdens of using spring technology.
OPTIONAL
MEASURING
GEOMETRIES
• Spindles L 1 to 4 • Spindle KU 1-10
• Spindles R 1 to 7 • Spindle 75Y
• Measuring system MS DIN 1 to 3
• Measuring system MS BV 1 to 1000