Titan S8
Laboratory Product > Universal data logger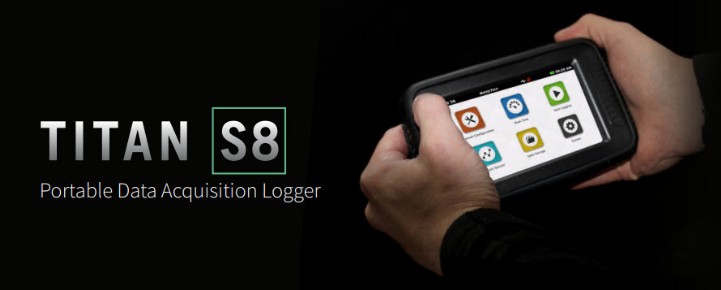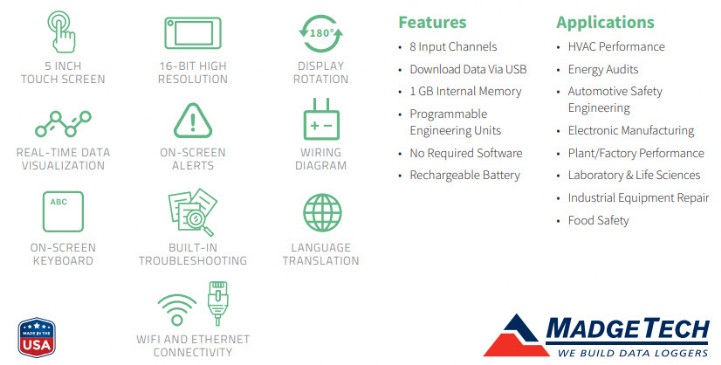 Titan S8

8 Channel Portable Data Acquisition Logger with 5" Touchscreen
The Titan S8 portable data acquisition logger combines industrial toughness with scientific accuracy to create a powerful, versatile standalone logger.

In any environment, from the laboratory to the factory floor, the Titan S8 simplifies complex validation tasks with its eight input channels and a full-color, user-friendly touchscreen interface.

No matter the task, the Titan S8 brings valuable, real-time temperature, pulse, current, and voltage data to users' fingertips without any need for a PC.

The Titan S8 is the ultimate companion for any service, equipment, or compliance engineer. Its handheld portability and shock absorbing boot empower users to bring powerful, instantaneous data acquisition wherever it is needed.

GENERAL
Channels : 8 channels (Temperature, Current, Frequency, Voltage, Pulse)
Battery Life : 10 hours continuous use
Material : PC / ABS Enclosure, TPE Protective Boot
Dimensions : 168.9 mm x 111.8 mm x35.8 mm
Data logger only. 5 in touch screen.
IP Rating : IP20
Weight : 590 gr.
OPERATING ENVIRONMENT
Temperature : 0 to 50 °C
Humidity : 0 to 95 %RH
Pressure : 13 PSIA to 15 PSIA