Depyrogenation
Temperature > Sterilisation
Depyrogenation
Depyrogenation and Dry Heat Sterilization
MadgeTech's depyrogenation data loggers can be used to monitor and validate dry heat sterilization cycles.
These devices can also be combined with MadgeTech's thermal shield or thermal barrier system to extend the data logger operating temperatures up to 260 °C allowing for use in static or conveyor systems. User specified reading rates allow for accurate and individualized overviews of the process as needed for quality control.
The rugged stainless steel design of MadgeTech's dry heat sterilization data loggers make them ideal for use in the ultra-high temperatures that are required for adequately diminishing pyrogens for the effective sterilization of goods.
Compatible with the MadgeTech Data Logging Software, the collected depyrogenation cycle data can be displayed to easily create validation reports.
Loggers
Environment
Depyrogenation
M12 RTD Rigid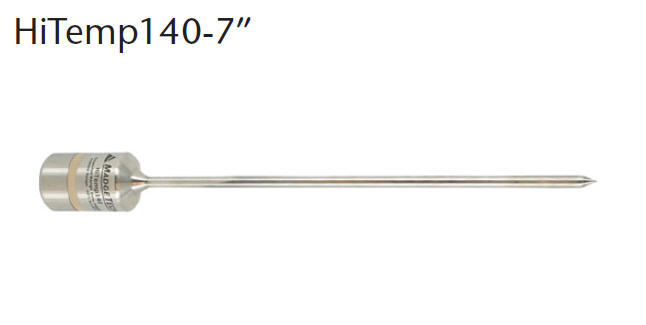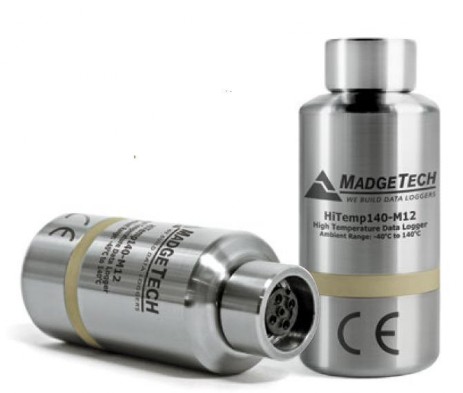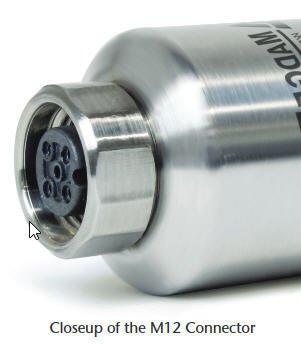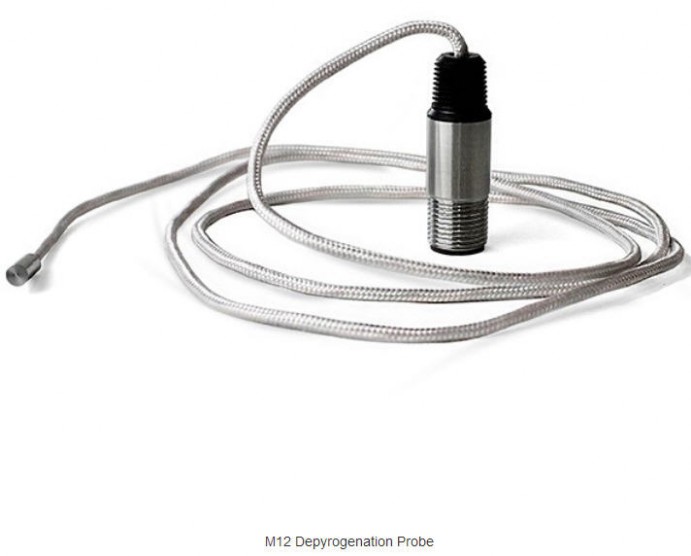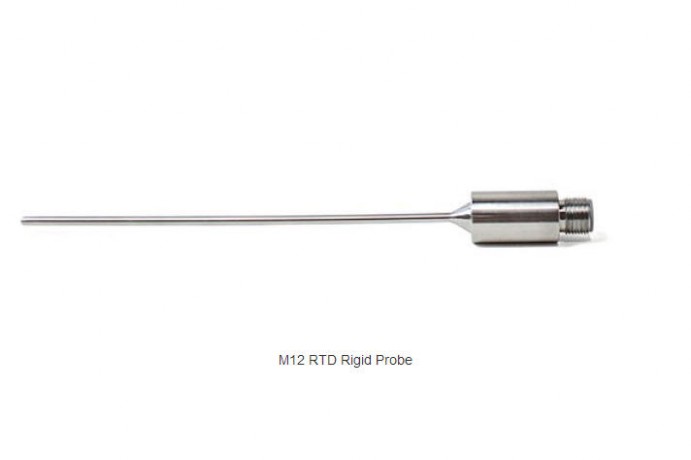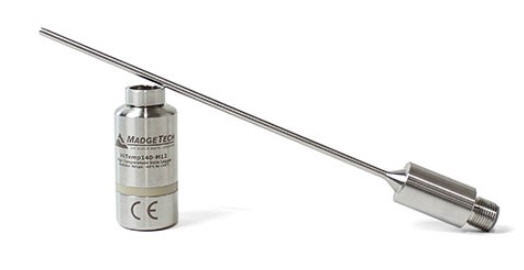 HITEMP140-TSK
Thermal Shield
For Extended High Temperature Monitoring
For applications above 140 °C, a thermal shield is available for most models
of the HiTemp140 and HiTemp140-PT series data loggers. The thermal
shield extends the operating temperature of the data logger, allowing it to
be exposed to higher temperatures for a longer amount of time.
Flush and
vented models are available to help provide probe protection.
SPECIFICATIONS