Coil Coatings Oven
Laboratory Product > Heating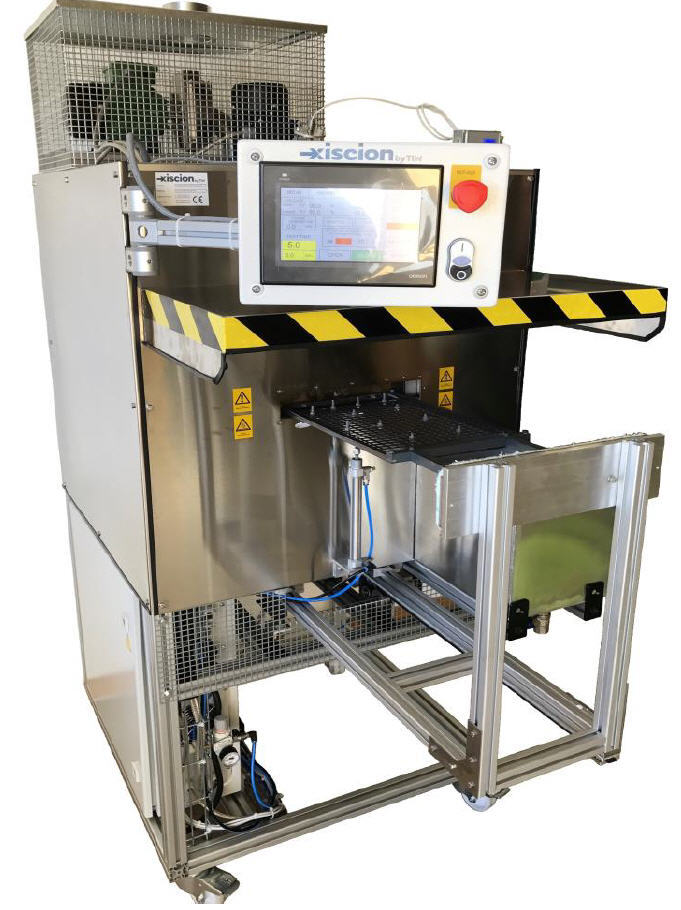 Coil Coating Laboratory Oven M13-500
Improved model !

- Only 12 kW heat effect instead of 18 kW and with better test results. Energy efficient in comparison.
- More accurate sample results
- Ergonomic and servicefriendly construction
Auto Load System
The oven gives total control of the full heatings process of the sample:
- Repetetive process to change samples
- Safe and fast handling for the operator
- One-year warranty for fabrication disorder at application
Accu Fast System
Applicating the heat to the sample:
- Frequency converter for control of the air-flow
- Upper and lower heat is focused on the sample
- Efficient ventilation of fumes from the sample
Ultra Heat System

The oven is fast - with high heat capacity: 500º C max temp
- Extra insulation with high quality refractory material
- Efficient sealing system
Ventilation, testsheet-cooling and service door
To control the ventilation and get rid of gases there is a frequency controlled exhaust fan.
A service door is placed on the back of the oven.
The key benefits:
- Fast and keeps a steady temperature, within a range of +/- 1º C
- Quick and safe change of sample
To improve the performance we focused on:
- The design of the air flow
- Reduction of the heat leakage
- Strong support and service setup
Separate frequency converters to control the air-flow for upper heat, lower heat and ventilation.
Thermocouples to measure upper heat, lower heat and for overheat protection.
The temperature regulator is controlled by the PLC.
Pict. 2:
The Control Panel
The oven is PLC-operated with a detailed control panel.
Easy to operate with touch-buttons.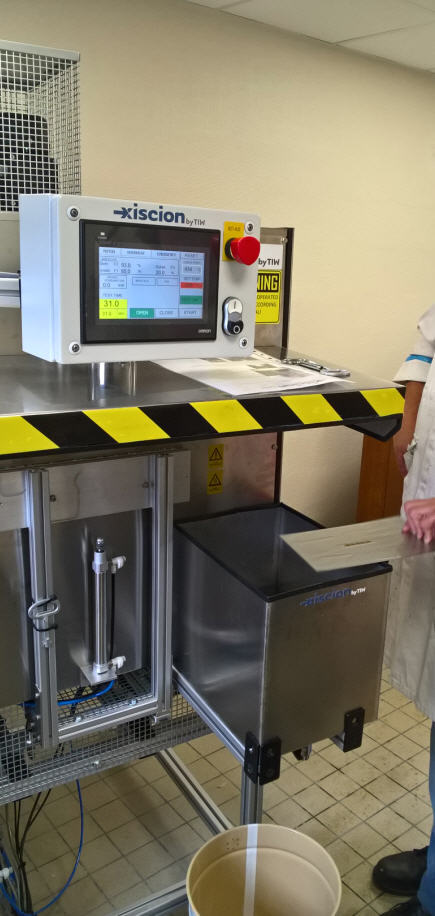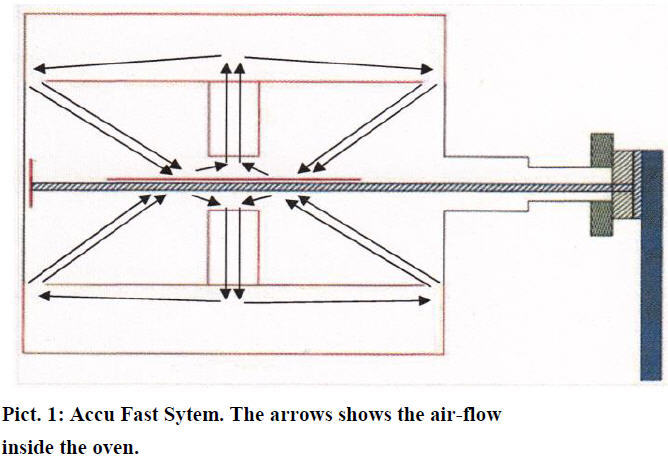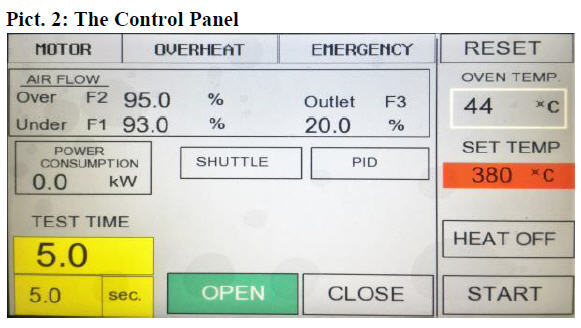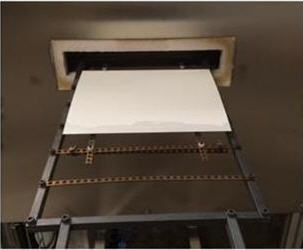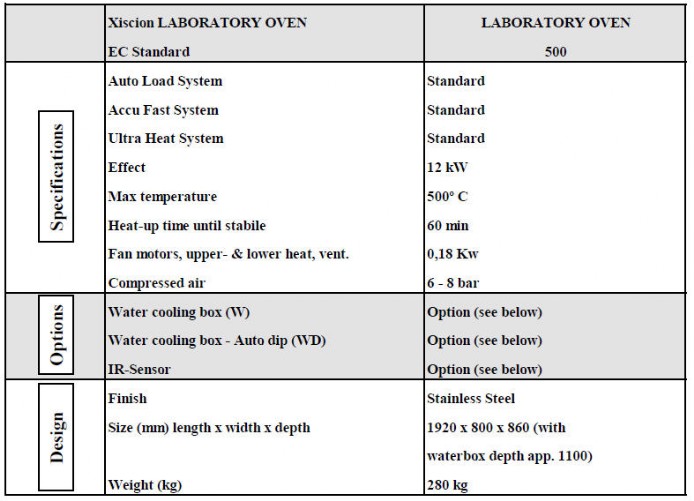 Water cooling box (W)
Box of stainless steel for cooling water
Water cooling box with auto dip-function (WD)
The box of stainless steel with automatic dip-function of the hot sample into the water cooling box.
IR-sensor (IR)
Measures directly on the sample and finishes test automatically when the right temp has been reached.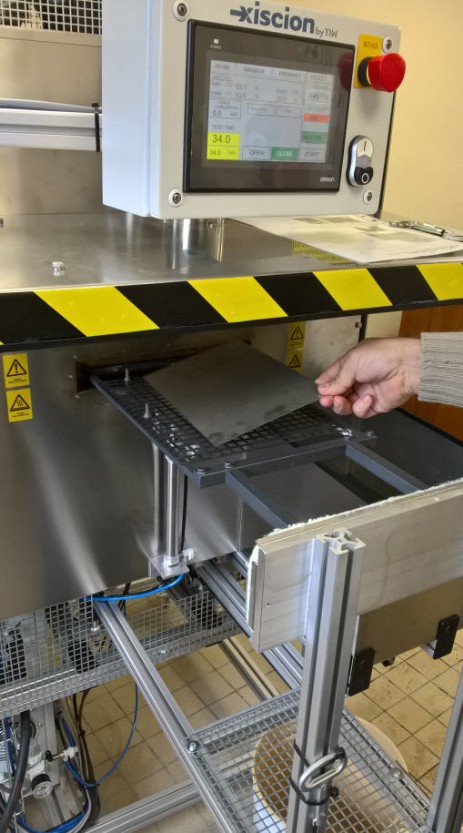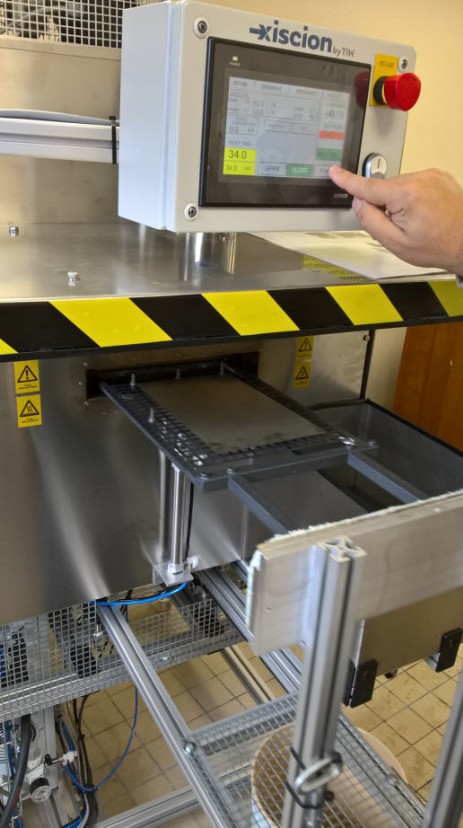 Series FDL | Safety drying chambers for limited quantities of solvent
The BINDER FDL 115 with silicone and dust-free inner chamber, as well as symmetric airflow dries specimens containing solvents and thus this safety drying oven meets all EN 1539 requirements.
Safety concept meets the DIN EN 1539-2010-08 standard

Short drying time with high temperature accuracy and defined ventilation

Silicone free and dust-free inner chamber

Replaceable fresh air cartridges are easy to change and ensure constant fresh air quality
Important characteristics
Temperature range: room temperature plus 10 °C to 300 °C

APT.line™ preheating chamber technology

Controller with time-segment and real-time programming

2 chrome-plated racks

Fresh-air monitoring with audible and visual alarm and automatic deactivation of heating

Replaceable filter cartridge, Class M6

Class 2 independent adjustable temperature safety device (DIN 12880) with visual alarm

Computer interface: RS 422

Standard door gasket made from solvent-resistant FKM for use at up to 200 °C

Optional door gasket made from silicone with limited solvent resistance for use at up to 300 °C

Model FDL 115
Housing dimensions not incl. fittings and connections - W x H x D [mm] :
830 x 805 x 685
Internal dimension - W x H x D [mm] :
600 x 435 x 435
Interior volume [L] :
115
Access port back 10 mm / left 10 mm/30 mm / right 10 mm 30 mm
Calibration certificate, expanded for temperature; for extending the measurement in center of chamber to include
Calibration certificate, temperature
for temperature, measurement in center of chamber at specified temperature
temperature measurement incl. certificate and 27 measuring points at specified t°
temperature measurement incl. certificate, 15- 18 measuring points at specified t°
temperature measurement incl. certificate, 9 measuring points at specified t°
Coil coating door flap door flap for coil coating tests
Door gasket made from silicone, resistant to high temperatures for operating
temperatures above 200 °C.
Note: The gasket wears out more quickly in temperatures above 250 °C
Door lock lockable door handle
Measurement of air exchange rate in accordance with ASTM D5374, definition and protocol according to
Pt 100 temperature sensor with clip temperature sensor and 4–20 mA analog output (e.g., for chart
recorder connection),
accessible via 6-pin DIN socket