Wi-Fi
Temperature > T° Monitoring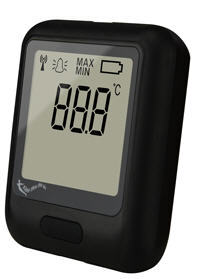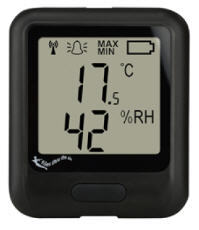 WiFi Temperature

datalogger
WiFi Temperature Data Logging Sensor
The WiFi-T measures the temperature of the environment in which it is situated. Data is streamed wirelessly over any WiFi network and can be viewed on a PC or the FilesThruTheAir™ Cloud using the free software package.
It can then be placed anywhere within range of the network.
If the sensor, for any reason, temporarily loses connectivity with the network, it will log readings until it is able to communicate again with the PC application or FilesThruTheAir™ Cloud.
The LCD display includes several features including Max and Min readings, and an indicator for low battery, WiFi connection and signal strength.
The software installed on the PC will allow set-up, data logging and data review. Set-up features include sensor name, °C/°F, sample rate, and high/low alarms. Once configured, historic data can be viewed via the graphing tool or exported into Excel. This software is available to download for free from the Support page. Free firmware downloads are also available.
The sensor is a freestanding unit, however, it can be attached to a wall or vertical surface using the bracket provided.
Temperature measurement range -20 to +60°C (-4 to +140°F)
Easy sensor set-up using free PC software application (available on the Support page)
Wirelessly stream and view data via WiFi on PC or FilesThruTheAir™ Cloud
View and analyse multiple sensors, including graphing of historic data
Configurable high and low alarms with indicator
Sensor memory stores all data even if WiFi is temporarily disconnected