For 4-20ma sensor
Temperature > Multi Use Logger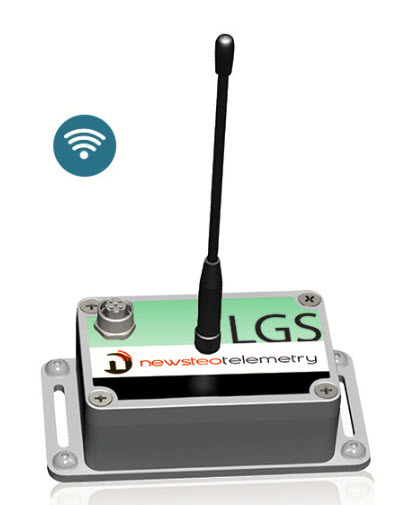 LGS34 :
DATA LOGGER FOR 4-20 MA SENSOR
The ideal solution to turn your 4…20mA sensor into a wireless communicating sensor
For any 4…20mA sensor




Internal storage memory




Data transmission on PC or in the Cloud



The advantages of the data logger for 4-20 mA sensor
SIMPLE AND QUICK




Easy and quick to install. You can move your recorder at will.

DATA SECURITY




All your measurements are stored in the temperature recorder then transmitted by radio to a PC or to the Cloud Newsteo

4-20mA SENSOR




Covers the entire range of the sensor
Reference :
221
-
PFPN-LGS34-001
Technical characteristics of the LGS34, data logger for 4-20 mA sensor
Input : 1
Range of measure : 0 … 20 mA Impedance : 62 Ohm
Accuracy (without sensor) : ± 0.001 mA
Resolution : 0.0006 mA
Sensor supply : N.A
Operating temperature : -40°C to +85°C
Internal temperature : Measured via a temperature sensor integrated on the electronic card.
Measurement frequency : Can be set from one measure every second to one every 4 hours
Memory Capacity : Up to 32 768 measurements with date and time
Measurement securisation :
Acknowledgment process between the transmitter and the receiver to ensure that no data is lost during radio transmission



Back-up of the last 32.000 measurements in Logger memory even after transmission to the receiver

Sensor connection : Through connector available on the top of the logger
Radio range : Up to 900 meters (with supplied antenna)
Autonomy : 3 years*
*Assessed at a measurement frequency of every 10 minutes, at 25°C.
Average value which may vary according to use.
Value given without switching to product alert mode.
Power supply for the sensor : NA