LIBERO ITS
Transportation > IATA 100% Compliant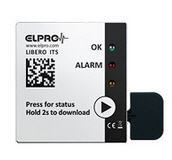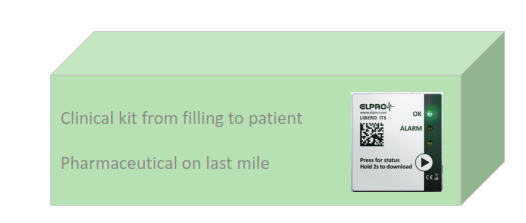 LIBERO ITS
Inexpensive multi-level indicator with wireless read-out functionality per Smartphone App.
.
LIBERO ITS is a device for temperature and stability monitoring of pharmaceutical products or clinical studies along the entire
supply chain.
It is thin and small enough to go on clinical kits and sales units of pharmaceuticals and durable enough to stay on
the product during its entire shelf life for up to 4 years.
LIBERO ITS manages deviations for up to 6 alarm levels.
The alarm
status is always visible and can be extracted wirelessly per Smartphone app. Follow all your shipments in the same database:
LIBERO ITS is compatible with liberoMANAGER, ELPRO's cold chain database.
Characteristics
Measurement parameters:

Temperature



Usage:

Single Use



Certificates:

Validation certificate