4 & 8 channels
Temperature - Climatic conditions > T° Monitoring > Rtd
Grant Squirrel range of data loggers
The Grant Instruments Squirrel range of data loggers are easy to use, hand held, battery powered data loggers which can also be powered via a standard power socket (110-250 volts).
They set the standard for portable data loggers, with their simplicity of operation, very high accuracy of measurement, universal data inputs which can accept virtually any type of sensor signal and their excellent reliability.
The complete Squirrel range offers from 4 to 32 analogue sensor inputs channels, full Wi-Fi, USB and Ethernet connectivity and come complete with the sophisticated SquirrelView configuration and analysis software.
Data logging is now truly possible - "out-of-the-box".
NA = not available

X : standard
Entry Level
Standard
High Speed &
Wi-Fi version
High Performance &

Wi-Fi Versions

Extended High Performance
including
Wi-Fi version

SQ2010




SQ2020-1F8




SQ2020-2F8




SQ2040-2F16




SQ2040-4F16



Analogue input channels

4 to 8
8 to 16
8 to 16
16 to 32
High Voltage channels
NA
2
2
2
2
Digital channels

8
8
8
8
8
Counter channels
2
4
4
4
4
Input types





- current
- voltage
-resistance

2- wire
4
8
- temperature
Max no. readings per second

10
(on 1 channel)

20
(on 1 channel)

100
(on 2 channels)

100
(on 2 channels)

100
(on 4 channels)

Accuracy

0.10%

0.05%

0.05%

0.05%

0.05%

Display

128 x 64 dot matrix LCD

128 x 64 dot matrix LCD

128 x 64 dot matrix LCD

128 x 64 dot matrix LCD

128 x 64 dot matrix LCD

Memory capacity

14 million readings

14 million readings

14 million readings

14 million readings

14 million readings

External memory (MMC/SD card)

RS232 communications

USB communications

Ethernet**

Wi-Fi option**

Alarm outputs

2
4
4
4
4
Sensor power output

regulated 5VDC@50 mA and external supply voltage up to 28V on 2010 and 18V on all others @100mA
Set-up/analysis software

SquirelView/SquirrelView Plus

- 30 to 65°C RH up to 95% (non-condensing)

* Can use RS232 to Ethernet converter and RS232 to Wi-Fi converter, see section for accessories

** for Ethernet or Wi-Fi networks external power pack is required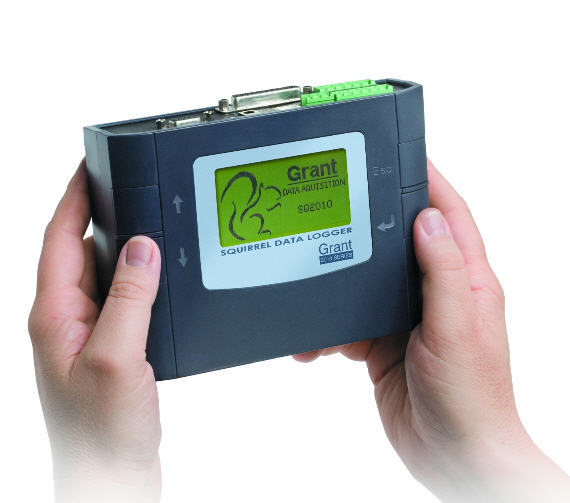 Squirrel SQ 2010
A powerful portable data logger for everyday use
The Squirrel 2010 is a versatile, general purpose logger, with 4 to 8 analogue input channels to measure current, voltage, resistance and temperature, plus 8 digital channels. All can be logged or used as triggers to automatically start or stop logging.
It is a compact, portable logger which is also suitable for bench based and fixed installations. Easily programmed via the four integral push buttons and large graphical display and with a basic accuracy of 0.1%, the Squirrel 2010 is able to fulfil many routine data logging needs, including more demanding applications requiring up to 10 readings per second on one channel.
Flexible




Very easy to use




Economical




Handheld, ergonomic design




USB connectivity with PC




Ethernet or RS232 communications options available




Extended battery life for unattended logging
Key Features
Other Features
2 Versions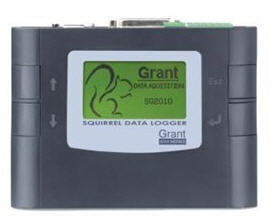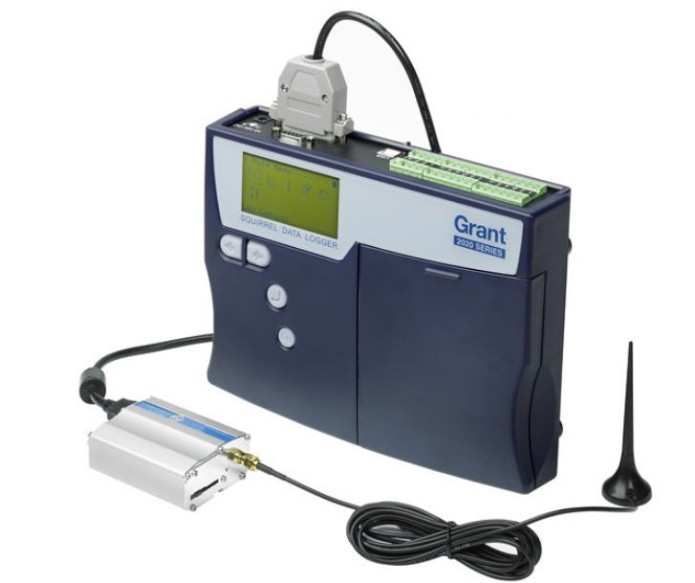 Squirrel SQ2020
Squirrel SQ2020 Series Data Logger
Squirrel 2020 series offers high performance universal data loggers packed with powerful features to provide great flexibility to handle a wide range of routine and demanding applications.
Hand-held and lightweight, the Squirrel 2020 models are easy, fast and convenient to use - either as stand-alone loggers or as PC-linked data acquisition systems in industrial and scientific research and quality assurance applications.
Twin processors, multiple 24-bit analogue-to-digital converters, up to 16 universal channels and a choice of communications methods ensure that the Squirrel 2020 series provides state-of-the-art data logging and communication capability for sophisticated applications needs.
Up to 16 universal inputs

High precision (0.05%)

Advanced data management to MMC/SD card or PC

Flexible communications (USB, Ethernet, RS232)

High speed option (100Hz)

Various Remote connection options e.g. via Ethernet or dial up modem
Key Features
Other Features
2 Versions